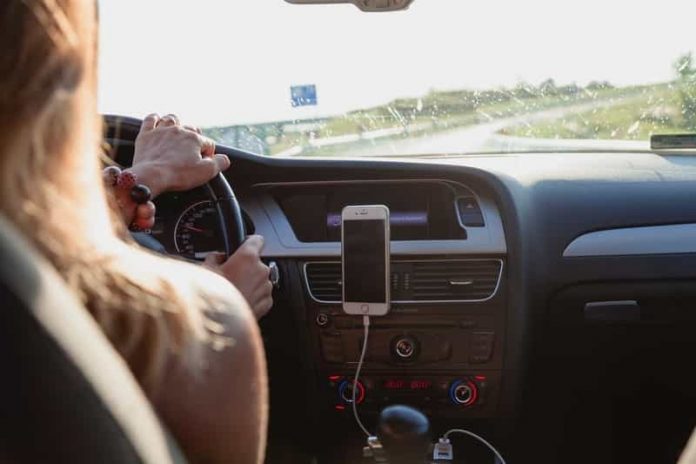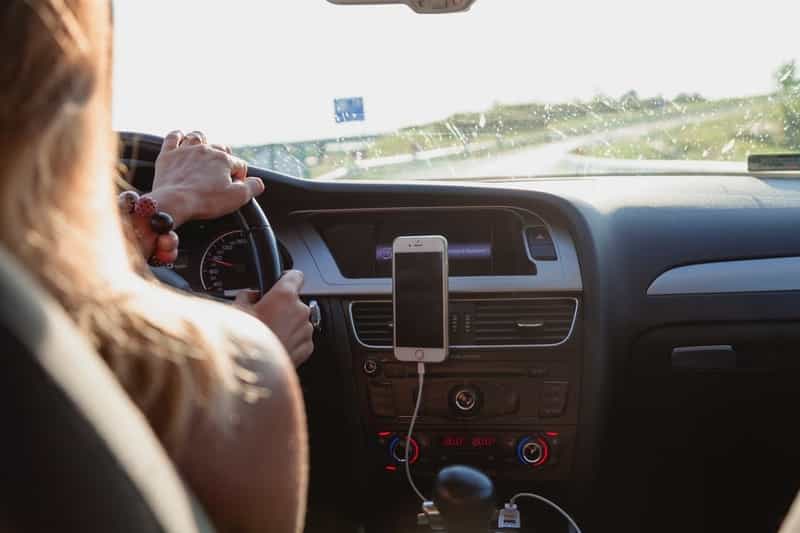 Everyday, we spend hours commuting from place to place. Whether it is a long drive to work, running errands around the neighborhood, or a road trip for a weekend getaway, we all want to make our journey a little more comfortable and safer. This is where accessories come in to make your life a whole lot easier.
Innovative and practical car accessories can do everything from warning you about potential problems with your vehicle to enhancing your car's performance. They have your back in times of emergencies and might even save your life in extreme cases. In short, you need them to prevent yourself from having a full-blown meltdown in the middle of the highway.
The stats below show the projected size of the global car accessories market between 2018 and 2022(in billion U.S. dollars). According to it, by 2022, the worldwide automotive accessories market is likely to reach 522 billion U.S. dollars.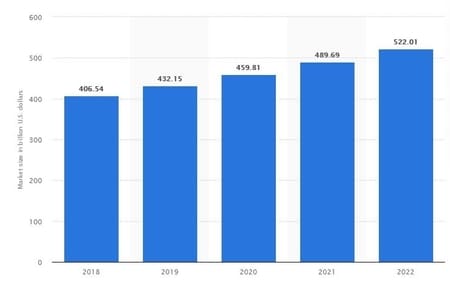 Here are 16 car accessories that will make your car safer and more comfortable to travel.
1) Car Dash Cam
A car dash cam is a small digital camera mounted on your car's dashboard. The purpose of the dash cam is to film the driver's journey from start to finish. According to a RAC study, Nearly 3 million motorists are now recording their rides with in-car cameras.
You might think they are unnecessary because dash cams cannot help protect you physically; however, they do help ensure safety. In the unfortunate event of an accident, the dash cam footage can help determine who is responsible for the damages.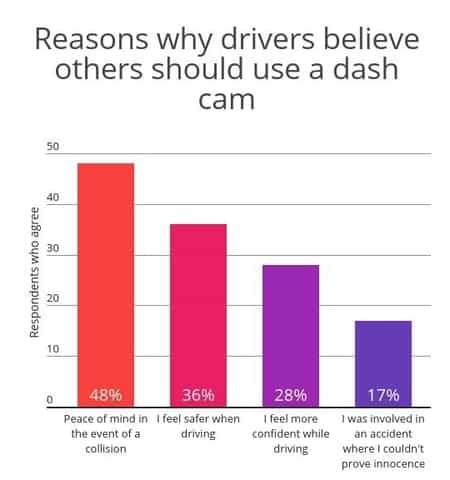 2) Car Jump Starter
A car jump starter kit is an absolute must-have item. The primary purpose of a jump starter kit is to equip the driver with a battery source that can be used to start his or her car in case it dies.
After all, you cannot predict anything when you are out on the road. With the help of a jump starter kit, you can bring your car back to life by hooking the clamps on the kit to your car's battery. Additionally, a jump starter kit doubles as a backup power source.
3) Tire Pressure Monitor
Optimizing tire pressure is an excellent way to ensure road safety and prevent car accidents – a common occurrence.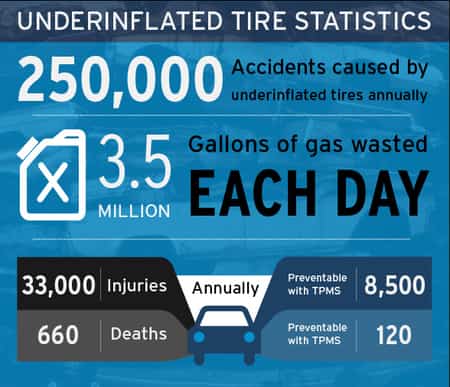 Tire pressure monitoring systems are designed to report the driver about his or her vehicle's tire pressure info with the help of a pictogram, gauge, or a warning light. This indication helps recognize the state the tires are in, thereby preventing traffic accidents, poor fuel economy, and increased tire wear due to under-inflated or deflated tires.
4) Car Phone Mount Holder
Our phones go with us wherever we go. We use them constantly, and even though it is not recommended, we often end up using them while driving as well. Whether it is for navigation purposes, playing some music, or attending an urgent call from work, we are hooked to them.
A car phone mount is an excellent way to allow you to use your phone on the road while staying hands-free. It helps to hold your phone securely in place within reach for use. We recommend you opt for a magnetic mount holder since they are the easiest to install. The last thing you need is a ticket for using your phone while driving.
5) GPS Tracker
A GPS tracker is an essential item for navigation. It connects to your smartphone and allows you to track your vehicle's location at all times.
GPS trackers help car owners by enabling them to track their cars in case someone tries to steal it. They also aid in parental control by helping parents keep tabs on their kids.
According to the new Market Research Future (MRFR) report, the global GPS tracking device market is predicted to touch USD 2.53 billion over the period 2019-2023.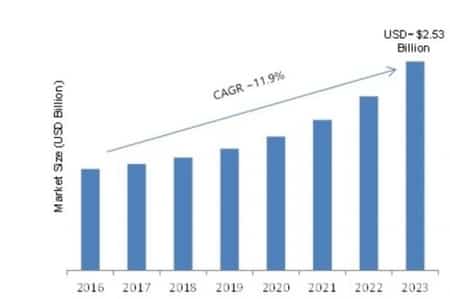 6) Car Bluetooth Speakerphone
A Bluetooth speakerphone for in-car use is something all drivers must look into. They can be connected to your phone, and you can use them to call people while you are driving or listen to music from your phone on the car's speakers.
Not only does a car Bluetooth speakerphone ensure safety, but it also makes the ride super enjoyable.
7) Hand Vacuum
We all dream of keeping our cars spotless and clean, but unfortunately, that dream never turns into reality. In order to maintain cleanliness, every car needs a hand vacuum.
Portable hand vacuums keep your car's interior tidy with the help of their powerful suction. Their narrow nozzles are a lifesaver as they can get into all the nooks and crannies with ease, thereby ensuring thorough cleaning. With a portable vacuum, you can clean your car anywhere and at any time.
8) Seatbelt Cutter and Glass Breaker
These two devices are designed for emergency purposes and can help save your life and of those around you. In the case of an accident, if you find your door stuck, you can make your way out of your car with the help of a seatbelt cutter and a window glass breaker.
The glass breaker's hammerhead comes with a pointed stainless steel piercer on one side and a blunt side to help clear larger shards.
9) Key Finder
We are no strangers to losing keys. There is no one on the planet who has not forgotten or misplaced his or her keys. We are a forgetful bunch, after all. For this reason, everyone needs a key finder in their lives to help you find your keys in a matter of seconds.
10) Car Cover
Not many people fully understand the importance of a car cover. Car covers help protect your car from the sun's UV rays, debris, and the worst of them all, bird droppings. Prolonged exposure to such things results in damage. Damage is not only heartbreaking, but it also costs you a lot of money to repair.
Save yourself from the trouble and just get a car cover. The best ones are made of breathable fabric that repels moisture, UV rays, as well as pollution.
11) Car Air Purifier
Air pollution is the primary reason behind various ailments. With the help of an air purifier, you can enjoy improved air quality. Unlike air fresheners, air purifiers do not just cover up unpleasant odors, but they also help eliminate them.
Apart from scents, air purifiers also help remove dust particles and microbes present in the car, allowing you to breathe in pure air.
12) Driving Gloves
Driving gloves look cool because you see racers wear them in the movies. However, driving gloves are more than just a pretty accessory. They help you maintain a firm grip on the steering wheel and keep your hands warm in the cold weather.
13) Bottle Jack
A bottle jack is a device used to lift heavy loads. In the case of a flat tire or any other breakdown en route, a bottle jack will help you raise your car. Keep one in the trunk of your vehicle at all times.
14) Smart Car Charger
We all have had days when we forget to charge our phone at night and start our day with a 5% battery life. Not the best start to the day. Well, not anymore.
A smart charger is an excellent tool for charging things at high speed. This smart gadget will not only fuel up your devices at high speed, but it duals as a GPS device by saving your car's location and displaying it in the built-in mapping app on your phone.
15) Massage Cushion
If you are looking to spoil yourself with a massage while out on the road, a massage cushion is the perfect item for you.
Portable, convenient, and easy to use; this cushion can be attached to your seat with no complications. Its heated and rotating nodes are perfect for relaxing your tired muscles. The nodes are designed to match the human anatomic curvature, so your experience is smooth and comfortable. You can adjust your position and intensity according to your preferences.
A massage cushion is one of those added features that always come to your advantage. Even if you buy a car for sale, you can introduce features into it, such as a massage cushion and bag a better offer.
16) Car Seat and Trunk Organizer
A car seat organizer is a solid storage option for those who just have a lot of stuff. Essentially, they are the best for families. They are made of polyester and durable mesh and come with multiple compartments and pockets to maximize storage capacity. They also come with a headrest strap and thus can be easily attached to the back of any seat, keeping all things within reach.
Similarly, for those who have many things in their trunk, they can get trunk organizers to keep everything in place.
Keeping your car clean and organized has never been this easy.
Parting Thoughts
Car accessories are what make driving more enjoyable. The one thing you should remember is that your car is more than just an object; it's also your home on wheels. Certain accessories, such as a floor mat set tailored to your car model, will support you in keeping it secure while driving.
Our cars are dear to us. We spend a significant amount of time in commute every day, so the attachment is justified. When it comes to driving, however, the relationship is a little more complicated. Some of us love it whereas others loathe it.
Driving itself is not too bad; the surrounding factors are to blame for the less than ideal experience. From a dead phone battery to no GPS to low tire pressure, everything adds to the equation.
Make your everyday commute a million times easier with the help of these accessories, which are guaranteed to make fall in love with your car.