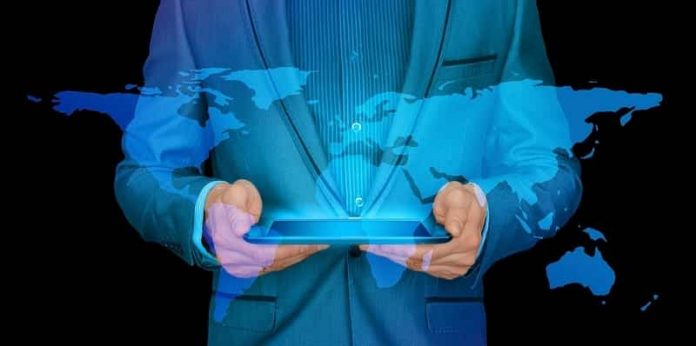 Growing your small business internationally can benefit you in multiple ways. First, you will cater to wider markets and increase brand awareness. Second, you will expand your customer base and reduce the dependence on the local market. Third, you will gain a competitive advantage within the fierce globalized market and boost your products' sales life. Finally, you would attract foreign investors partners.
Given that, it's not surprising at all that international expansion is any SMB's ultimate goal. According to the 2016 research study by Wells Fargo, 87% of companies in the U.S. believe this process is necessary for long-term growth.
Here are a few key things to keep in mind when growing your business internationally.
Analyzing the Target Market
Never assume that your marketing tactics or products will work for your new customers, too. To shape your business properly, you first need to examine your target market properly, understand where the industry stands, and familiarize yourself with key trends and projections.
There are a few steps to take:
Define your target market
The first step to take is defining your target customers – will you sell to the same or new customer groups? Consult existing resources, analyze competitors, and conduct surveys to collect data and develop your customers' profiles.
Build buyer personas that will guide your decisions. Define their demographic data – their gender, age, marital status, financial profile, profession, education. Next, pay attention to their needs, buying habits, lifestyle, purchase decision-makers, and so forth. Buyer personas will help you understand how you can adapt your products, marketing, and brand to meet new customers'.
Perform a product gap analysis
Your goal is to learn whether your customers already use similar products and services. Are there any needs or demands local products don't meet? Do people need your products and services? Are they already using your products/services? You should also know what other products or product features they would be interested in. These are all crucial factors that may help you gain a competitive advantage.
Learn about the country's economic and political stability
Read the local press and research studies and connect with local industry experts that will help you understand your local market. For starters, learn more about the local regulations, taxes, and employment practices. How stable is the financial and political situation in your target market? Is the population stagnating or growing? Research corruption, crime, and bribery rates, as well. These are immensely important factors that will affect your business prosperity in the new target area.
Consult local professionals
Choose consultants will help you understand your target market. For example, consult a legal advisor that will familiarize you with the process of business registration and the licenses you will need. Always work with reliable ad transparent industry professionals.
When collaborating with local companies or agencies, choose reliable and transparent ones. Let's take the example of Jack Brown and Invest Islands that offer real estate opportunities in Indonesia. On their website, you can find their current and previous projects, contact form, press releases and mentions, client testimonials, information about their licenses, and a page dedicated to their employees. They also have a section on their website that discusses the political, economic, and social environment in Indonesia that educates potential clients about the local market. Above all, their prospects can schedule appointments with their sales advisors, legal advisors, and financial advisors to learn more.
Choosing the right way to export
There are two ways of exporting products. The first is direct exporting, meaning that you are responsible for doing market research and logistics – product distribution, payment collection, transactions, and so forth. Even though it takes more time, dedication, and cash, this tactic will give you greater control over your business and increases your profits.
The second is indirect exporting that includes forming a partnership with a distributor or a local business that does marketing and selling for you. Many small businesses choose this option, given that it is more affordable. It doesn't include hiring new employees or any organizational efforts. Still, you won't control your sales and your profits will be lower.
Research your competitors
Answer who your competitors are, how many employees they hire, and where they are located. What products and services do they offer? What's their brand image? How do they market to their local customers? Analyze their current share of the market and their profits.
Based on this data, you will understand where you will be in your new market, estimate your market share and profits, and determine whether the market is big enough for you to compete successfully.
Adapting your Brand Image and Products to Local Audiences
Now that you've done your research, it's time to choose how you will promote your products and deliver them to your local audiences. Here are a few steps to take.
Product and brand localization
Consider the visual aspects of your brands, such as colors, logos, images, photos, fonts, and packaging, as they can often mean different things in other languages. Pay attention to your product name and translation tactics, as they could also harm your brand identity. Let's take Pepsi's unfortunate translation of the "Pepsi Brings You Back to Life" slogan to Chinese that meant "Pepsi Brings Your Ancestors Back from the Grave." That is why hiring a professional Chinese translation agency is very crucial for the success of your business internationally.
Apart from translating your content to your customers' language, you need to localize it, too. The idea is to create locally relevant products and content that will resonate with your new demographics and inspire them to buy from you.
Coca-Cola is a perfect example of a company investing in marketing localization. When the brand was first expanding to the Chinese market, they built a highly targeted marketing campaign. To increase brand reach and evoke emotions in customers, they created cans with the names and images of local celebrities and events.
Choosing the right marketing channels
Build a local marketing strategy that will resonate with your local audiences. The idea is to choose the marketing channels your customers use to find new brands.
For starters, ensure your brand consistency. Once you choose the right colors, fonts, mission statement, unique selling proposition, translation, create a brand style guide that will dictate the consistent use of your brand assets across different marketing channels.
Next, focus on the tactics that will build trust with your local market. First, have a solid website that will inform customers who you are and familiarize them with your goals, missions, values, and products. Second, optimize your site for search engines. Create valuable content relevant to the local audiences and optimize it for local keywords. The goal is to make your site visible for relevant local searches. Build relationships on social and collaborate with popular local influencers to maximize reach and boost brand awareness.
Hiring Top Talent and Building an Employer Brand
Expanding to the global market gives you access to a greater talent pool. This way, you will be able to find the professionals that match your company culture.
Remember that employment and tax regulations vary across different countries. To hire and retain top talent, you will need to adapt your employment strategy to them. Build policies and procedures that comply with the local requirements. For example, the at-will employment relationship that works in the U.S. doesn't work in many European countries. Also, in the U.S., there is a Paid Time Off policy that combines personal days, sick days, vacation days, and so forth. In some other countries, vacation days and sick days are separated. On the other hand, unlike the majority of companies in Western countries, Chinese companies also have extensive social care programs for their employees.
Some companies also decide to relocate their workers to a new country to minimize risk. In this case, you need to secure a visa for them, as well as provide the support to start their new lives and combat culture shock.
Over to You
Taking your business global requires lots of planning and researching and these are just some of the numerous factors to keep in mind. You will first need to have a solid, strategic plan that will guide your future decisions. The idea is to adapt to the local customs and market needs and, at the same time, ensure that your business' visions and values will remain consistent.