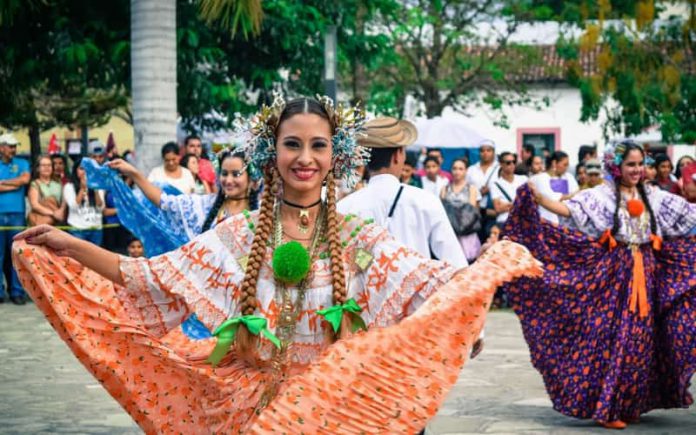 Amazing cloud forests, stunning beaches, beautiful river valleys, breathtaking volcanoes, and rich wildlife are something you should expect when you visit Costa Rica. The natural wonders of this country in Central America are the reasons why it's flocked by thousands of tourists every year.
It's also home to backpackers, surfers, bird watchers, and luxury travelers. Aside from the natural tourist spots the country has to offer, Costa Rica also boasts its rich history, colorful culture, and delicious foods. You can find a lot of museums, heritage sites, and local restaurants in this wonderful country.
So, when this Covid-19 pandemic is over, you should get out of your house and enjoy life again by visiting Costa Rica. Here's a list of the ten top-rated places that you should visit in this country in Central America.
1. The Guanacaste Beaches
Guanacaste, a province northwest of Costa Rica, is a hotspot for beach lovers, surfers, and divers. It has a collection of top-notch beaches, surfing sites, and diving destinations that will surely give you a breath of fresh air after getting locked down for months in your home.
Visit Tamarindo, a world-renowned tourist spot, where you can do everything from hiking and snorkeling to diving and surfing. Other beach destinations in this Costa Rican province are Pan de Azucar, Playas del Coco, Playa Flamingo, Playa Grande, Playa Panama, and Playa Hermosa (where you can find the Santa Rosa National Park).
2. La Fortuna Waterfall
At the base of the dormant Chato Volcano, there's a rainforest within which you can behold the majesty of La Fortuna Waterfall. This awesome waterfall is only a one-hour hike from the town of Fortuna.
La Fortuna Waterfall has a height of 75 meters, and its crystal-clear water is fed by the Arenal River. Hiking through to this destination is a rewarding journey in itself because of the green pasture, lush rainforest, and rich wildlife that will welcome you along the way.
3. Monteverde Cloud Forest Biological Reserve
Do you want to absorb the amazing beauty of Nature and see rich flora and fauna? I'm sure you do, and I recommend you to visit the Cloud Forest Biological Reserve in Monteverde. It's a reserve consisting of 10,500-hectare of cloud forests, with six ecological zones and 90 percent virgin forest.
The entire area's distinctive habitats are sustained by the moisture from the clouds that covered the forests. According to experts, there are 130 amphibian and reptilian species, 400 bird species, 100 mammal species, and 2,500 plant species in this forest reserve.
4. Manuel Antonio
Manuel Antonio is a famous beach resort on Costa Rica's Central Pacific coast. The place has white-sand beaches and turquoise waters that attract both locals and foreigners.
Aside from the ocean views and water activities in the area, you can also visit the nearby national park and hike its trails and see the diverse wildlife.
5. Arenal Volcano
The Arenal Volcano is one of Costa Rica's huge tourist attractions. This stratovolcano lies within the jungles of Alajuela, and it stands more than 1,600 meters in height.
The place is just perfect for outdoor adventurers because it has numerous hiking trails, majestic waterfalls, and whitewater rafting spots. There are also view decks that allow you to observe the different bird species in the area.
6. Dominical
With its laid-back atmosphere, wonderful beaches, open-air restaurants, and affordable accommodations, Dominical is indeed a paradise for backpackers. It's among the popular surfing destinations in Costa Rica, and many surfers often extend their stays here because of the irresistible vibe of the place.
You can also find vendors in the area who sell local crafts and Costa Rican delicacies. There are also spots intended for luxury travelers. If you're in Dominical, don't forget to have an international top up on your mobile phone credits for you to keep connected with your family and friends.
7. Rincón de la Vieja National Park
This national park's biggest draw is the Rincón de la Vieja Volcano. Of course, to reach the top of this majestic beauty, you have to hike through the infamous 9.5-kilometer trail in the area. Along the way, you'll encounter different flora and fauna, as well as hot springs and waterfalls. Then, there's also the breathtaking view of the Nicoya Peninsula.
The Rincón de la Vieja National Park is a well-preserved wildlife area and habitat for numerous animals, such as pumas, jaguars, monkeys, sloths, tapirs, and many more.
8. Santa Teresa
A remote fishing village in the Nicoya Peninsula, Santa Teresa is a unique and tranquil destination widely known to adventure-seekers, beach-goers, surfers, and backpackers. When you visit this place, you won't run out of things to do. You can hike, surf, swim, eat, ride a horse, watch the birds, absorb the beauty of sunrise and sunset, and many more.
Just five kilometers from Santa Teresa, you can find the Cabo Blanco Nature Reserve, which is one of the country's leading wildlife conservation areas.
9. Corcovado National Park
This national park nestled in the south of Costa Rica offers a stunning natural landscape to its visitors. It's the ultimate rainforest fix if you're already done visiting the beaches and surfing spots in the country.
The Corcovado National Park is home to countless wildlife animals, such as margay cats, sloths, anteaters, tapirs, colored macaws, and squirrel monkeys. Of course, there are hiking trails in the area like the famous El Tigre. Plus, there are ranger shelters and campgrounds if you want to stay the night.
10. Tortuguero
If you love to watch numerous turtles coming to the shoreline to nest, Tortuguero is the best place for you. Many people consider Tortuguero as the Amazon rainforest of Costa Rica. It has a series of canals and rivers that pass through the jungles of the northern part of the country.
Visit Tortuguero in April and May because it's the nesting season of the turtles in the place. There are also trails that you can hike for you to enjoy Nature's beauty.
Takeaway
So, now you know the most wonderful tourist destinations to visit in Costa Rica! If this Covid-19 pandemic is over, you should see to it that you check these places off your bucket list.