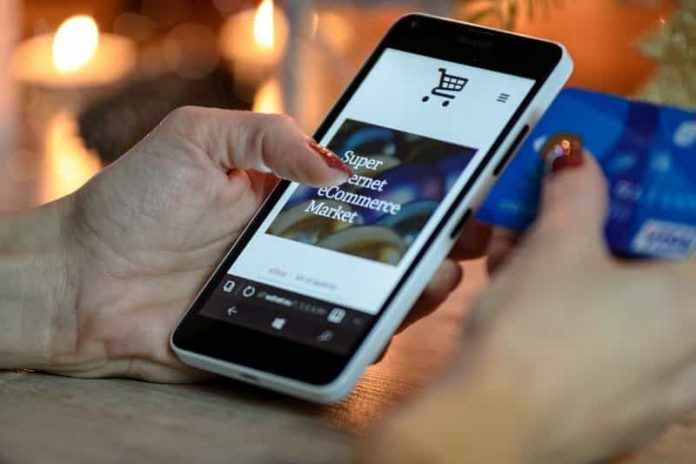 Have you ever dreamt of owning a business? Trust me, dreams are something to follow, and the biggest achievers are the biggest dreamers. Hence, there is no reason to keep yourself from trying to achieve your dream of having a business. Gone are the days when you have to go through legal procedures, wait until you save a hefty amount, look for a spot to build or hire a place for your business, and many other complications.
This is the world of technological advancements. Every department and industry is making use of technology to achieve success, and the same is the case with the business sector. What I mean by saying this is that the easiest and the most economical way of establishing your startup is through the internet. It is more fun than work. You feel like a powerhouse. You blur the lines between work and play.
Did your heart miss a beat? Did my recommendation tickle your fantasy?
Yes. It is fun, but it's not a simple game. There are masses who have already started playing this game, and you have to beat a long cue of competitors to get noticed. Hence, there are certain essentialities that you need to know before you initiate your online business.
Let's find out what you should know beforehand.
A Right Business Plan is Important
Planning is always the key to success, and when it is about a business, it is your business plan that will determine the future of your business. Plan way ahead, and not just for a year or two. The wisest strategy is to plan at least for the next five years. Most businesses that fail in the initial stages lack a long-term and carefully developed, effective business plan.
According to the Small Business Association, 50% of the new companies that fail, shut their businesses off in the first five years, while 30% of them fail to proceed further after the first two years. And the primary reason behind their failure is that they either fail to develop a good business plan for the next five years or fail to effectively follow their well-developed business plan.
Identify Your Target Market to Determine Your Niche
Do you think selling air conditions to the people of Alaska is a good idea? No Way!
In fact, such poor business ideas are the reason behind the failure of 42% of the startups. When you start a business, it is crucial that the immediate market has the need for your products and services.
You should determine your niche after identifying the requirements of your target market. Analyze the following:
What is the problem of your targeted customers that no one else is resolving?
Are your targeted consumers willing to pay for the solution you are going to offer?
Does your targeted audience have the economic potential to afford that solution?
Your Domain Name is Your Business Identity
Selecting an appropriate domain name is as crucial for an online business as selecting a name for a physical business. When you open a company that works online, your customers are going to recognize you through your domain name. This is how you will be recommended among your customers' friends and family. Select a domain name that is:
Easily available
Simple and easy to remember
Relevant to your business
Your Marketing Strategy is The Key to Your Success
Not all bad businesses fail, and not all good businesses become successful. Do you know why? Once you are done with the initial steps of your business, the next and the most important consideration is your marketing strategy. This is what will take your business to the next level. The best of the businessmen are those who are the best marketers.
Advertising strategies for online businesses are different from conventional advertising. Following are some vital considerations while making your marketing plan:
Market research
Competitor research
Social media marketing
SMS marketing
Google analytics
Making enticing and irresistible offers is also a good marketing tactic. For example, if you are a garments and accessories business, offering something like 'your personalized caps' or 'your print on demand t-shirts' can attract more customers than simply 'your favorite caps' or 'comfortable t-shirts.'
Focus on Being Famous Instead of Making Money
A big mistake that most startups make is that they focus more on increasing their sales and ignore the importance of becoming a popular brand. The strategy should be vice versa. For example, many clothing brands like Gildan, Hanes, PrintBest, Nike, etc., offer personalized clothing with their logo. That's why you can go with print on demand logo t-shirts to attract more customers as people love wearing personalized shirts and accessories. Hence, such services make you the masses' favorite brand.
Stay Consistent and Responsive
Remember, you are running an online business. Your customers aren't going to visit your physical shop where you will be able to clear their doubts before they plan to spend on your business. They will approach you through various online channels. You need to provide an easily accessible platform where you are always present to answer their queries. Some tips for making your availability possible are:
Don't forget to make a contact us page on your business website.
Make pages for your business on all social media platforms.
Link your website with your social media pages.
Give a pop-up chat message to your website visitors.