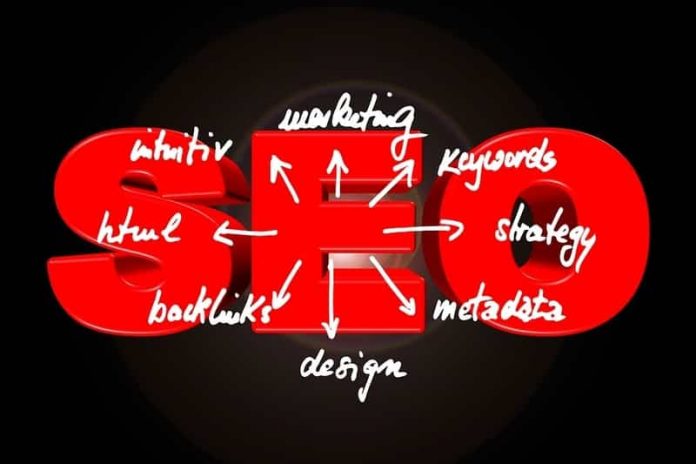 With the search engines always upgrading, and many new competitors moving into cyberspace, it's of essential importance that your SEO strategy is always adapting to the new circumstances, and keeping up with the latest trends.
Even though the phrase SEO strategy may seem a bit confusing to many business owners, the truth is that there is nothing more important for your online presence than the SEO efforts you're putting in.
And in the world when an average internet user spends almost seven hours a day online, your online visibility can even make or break your business.
Here are seven great tips for refining your SEO strategy in 2020.
1. Use the right keywords
Using the right keywords is essential for any SEO business strategy. The best way to understand what the right keywords for your business are is to think about the words your prospects would use when they're searching for the products or the services you offer, with the idea of buying or gathering more information about them.
There are many tools available that could help you find the keywords your business can rank well for, and some of the best-known ones are KWFinder, SEMRush, Ahrefs or Google Keywords.
When finding keywords for your strategy, you should also consider factors such as their relevance, demand and competition. It's a good idea to include keywords with low competition, and long-tail keywords as you'll be able to achieve the top rankings easier.
However, avoid overstuffing your content with keywords, so make sure they don't take more than 1-2% of the page.
2. Meta descriptions and meta titles
Another important segment of your SEO strategy should be improving meta descriptions and meta titles on your webpages. These are bits of HTML code that make it easier for the search engines to better understand the content on your pages.
As these little segments of your webpages appear in searches, they can significantly affect your click-through rate. To make the most out of your SEO efforts, make sure your meta descriptions contain your keywords along with relevant modifiers.
3. Optimize for great user experience
User experience is one of the most important factors for your SEO rankings, so put a special focus on improving it in your digital marketing strategy.
Here are some tips on which actions to include:
Make sure that your website is mobile-friendly.
Fix broken links and duplicate pages.
Make sure your CTA-s are well optimized.
Keep track of your engagement metrics, such as the bounce rate or time on site. Aim for lowering your bounce rate, and increasing the time spent on site.
For a really great user experience, try to include more visual content. People process visuals 60,000 times faster than text and the visuals increase their desire to consume the content.
You can diversify your content and make it more appealing using photos, images and videos. Digital design content agency Infostarters can easily turn your textual content into eye-catching and highly-readable infographics, brochures or catalogs, helping you take the user experience to a whole new level.
4. Optimize for local success
Since 46% of all Google searches are local, no wonder search engines highly value your websites' visibility in local searches for rankings (HubSpot). Furthermore, this is great for your business too, as local searches lead 50% of mobile users who search for a local business, to visit a store within a day (HubSpot).
In order to reap all these benefits, you should also focus on making your content more local. To achieve this goal, you do the following:
Claim GoogleMy Business and enter as many details as you can on your business, as businesses with incomplete listings don't make a great first impression.
Be accurate and consistent with your NAP (name, address, phone)in all directories you list your business in. Accurate citations will help people find your business much easier.
Acquire local reviews for your business.
Use your city/region along with your keywords.
Include relevant links from your local community.
To get a better idea of how to optimize your content for local searches, it's best to contact a trustworthy local digital agency, as they are most likely to recognize what's relevant in your area. For example, if your business is targeting the Hong Kong audience, you could contact a reputable SEO company in Hong Kong to get the professional support you need.
5. Optimize for speed
How your business rates in searches is highly affected by your website loading speed. The more time it takes for your webpage to load, the higher the bounce rate, which is a clear sign of poor user experience to the search engine.
Statistics show that while 1 to 3 seconds delay has a very low bounce rate probability of only 32%,each second more can triple the bounce chances (HostingTribunal).
Here are a few tips on how to make your pages load faster:
Use a credible hosting provider,
Optimize your images,
Enable compression on your website,
Enable caching,
Use an SSL certificate for HTML,
Use a content delivery network.
6. Optimize for voice search
There are more than 1 billion voice searches every month, so optimizing your website for this type of search is no longer an option, but a must.
The way people conduct written and voice queries are different – voice searches are most often in the form of a question, using long-tail keywords.
For example, when using a written query, one would simply type "best coffee shop", while their voice search would most likely be more like "what is the best coffee shop near me?"
Understanding this difference is the key to making your content visible for voice queries.
7. Have regular audits
The best way to know where you stand with your SEO efforts is by performing regular SEO audits. Such audits will help you determine:
How you perform in the search engines for the keywords that you use.
Whether you have duplicate content on your website.
Whether your website can be easily navigated by the user.
The website loading speed.
That your links are functioning properly.
Whether your website is optimized properly for conversions.
This way, you can spot all the possible errors timely, before any damage is done, and identify the areas that can be improved.
Use these tips to make the most of your SEO strategy and improve your bottom line.