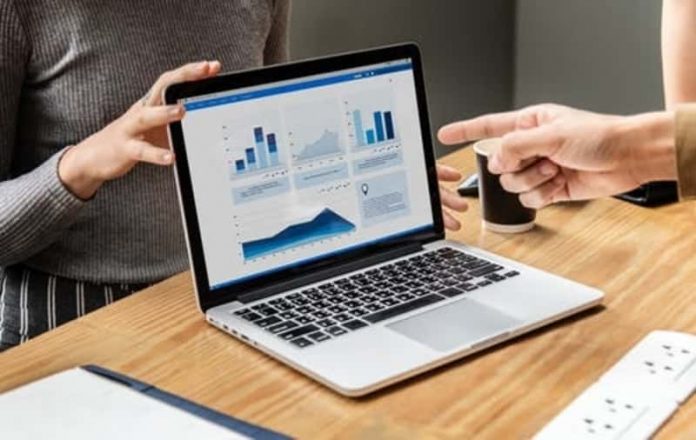 Since 2018 and this year, Acquia has become the most significant tool that will provide the highest digital experience and ROI. It is expected that it will continue to do so in the years to follow and most of the businesses will use it to maximize their digital marketing efforts.
This is designed to be the best open digital experience platform for Drupal that will help the marketers in many different ways such as:
To Build
To launch
To run and
To optimize sites.
You will be able to make the best use of the hosting and development tools platform. Designed exclusively for Drupal, Acquia will help the businesses to move beyond CMS and basic hosting to a platform that will empower them to deliver a more personalized content experience to the customers across all different channels.
Achievements of Acquia
Different research and analyst firms have come up with a list of achievements of Acquia which is primarily due to the features that this comes with.
According to 2019 Gartner Magic Quadrant for Web Content Management report, Acquia is identified as the WCM Leader for the sixth consecutive year.
According to the 2018 Forrester Wave report for Web Content Management systems, on the other hand, Acquia has recorded the highest in strategy.
Acquia, therefore, is the number one contributor to the Drupal project. It is the only platform that is built for the Drupal developers by the Drupal developers themselves. This makes it the most effective and essential for hosting and development platform for Drupal sites. You will be able to run your sites and the applications much more easily on the only Drupal hosting platform.
According to reports, Princeton University turned to Drupal and Acquia to make the change from their outdated CMS and replace it with one that is ready for the 21st century.
Acquia Cloud features and offerings
If only you explore the different cloud offerings of Acquia, you will be able to manage cloud hosting fully. It will help you significantly in hosting personal blogs, small sites and more with its key features that include:
Site optimization tools
Self-service capacity management
99.95% Uptime SLA
24 x 7 On-Call Support
Content Delivery Network or CDN
Launch Success Guarantee
You can power the most challenging Drupal sites and apps with these key features that will provide you with some unique benefits such as:
DDOS protection
Built-in continuous integration
On-demand environments
Technical accounts management and
Get Industry compliance support such as PCI, HIPAA, and FedRAMP.
It is the feature highlights of this platform that ensures that most of the sites of the world get the desired success running on Acquia Cloud. They can get world class Drupal support across all time zones and in different languages.
They will get easy access to experienced technical account managers, remote administrators, and customer success teams.
They will ensure that the best practices are customized according to the site requirements.
They will also secure by design and run your Drupal sites on the most compliant hosting platform with support from FedRAMP, PCI, HIPAA, PCI, and more.
They will make sure that your sites run on the fastest Drupal platform with Acquia Cloud which will, in turn, ensure that your site is tuned for optimal performance always.
All these are assured because the developers are in complete control from building to testing so that you can optimize your Drupal sites. They will use the best tools, CLIs, APIs, as well as pre-built integrations. All these will help them to streamline every stage of the development to ensure better workflow.
You may also like, "Why MSBI (Microsoft Business Intelligence) is the ultimate tool"
Help from the built-in features
If you know what is acquia and what it can do, you can use it effectively to build decoupled Drupal apps on a single platform. You will also be able to create apps for back-end support with Drupal as well as the server-side rendered front-end apps on the same platform with support from the Node.js.
The Drupal core updates will guarantee launch success with its dedicated Customer Success Manager. The built-in Global CDN will offer 24/7 phone support that will guarantee uptime SLA. It will also ensure the compliance of different organizations and set of rules such as:
FISMA
SOC 1
FEDRamp and others.
The core updates will also ensure continuous integration and site migration is the backbone of the modern cloud. This will help the users to gain access to different insights, code analysis, and other tools that will help you to identify the potential improvements that are best on the Drupal best practices that are tried and tested.
Use of Acquia will only help the Drupal site and apps better for everyone. This will help the users on several different and important projects such as:
JSON: API
Media initiative
Drupal 9 preparation
Layout Builder
Lightning
Drupal 8 release management
The security and more.
Acquia helps in thought leading, storytelling, experience enhancing. The leading digital agencies use Acquia as well as the development shops, system integrators and more with an intention to drive the future of digital and provide a better user and customer experience.
The Partner Success Stories will help them to highlight partners and will not only build their business but will also help them to extend it with Acquia and Drupal.
It will be easier for them to create more significant value for their business as well as their clients through enhanced importance on customer success.
It will also help then to specialize and better their Drupal development, digital design and strategy. All these will add to the user experience, whether it is a Fortune 500 company, nonprofits or a startup.
It will far better and easier to turn big ideas into much more engaging and personalized digital experience.
Therefore, Acquia is the only platform of tomorrow to face the future of digital marketing and experience. However, there are a few specific challenges that the users must have to overcome to ensure enduring commitment and first-class service. That will help the users to find all relevant information much easily.