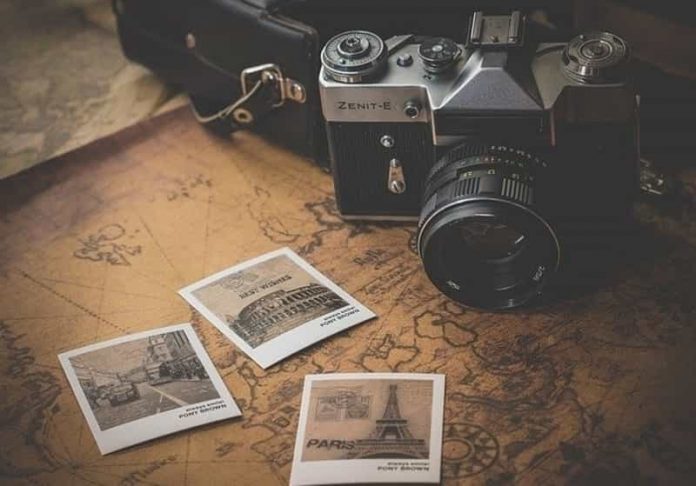 Dreaming of a vacation? Carefree to everything around, soaking up the warm sun, with no worry in the world … hmmm… Perfect!
So what's the holdup?
We've all been told that life's a journey… why not make the most of it while you're still young. There's an endless list of places out there just waiting to be discovered.
As we grow older, we have more responsibilities. So this is the best time to travel and explore all the wonders of the planet. Travel as much as you want while you still have the energy and the strength to endure bumpy bus rides, long excursions, long flights and running from the airport to the airport.
And if you're a sucker for cheap flights and exclusive holiday deals, you're definitely in the right place.
Thinking about where to go?
Well, we've got you covered. All you need to do is choose an adventure before your 30th birthday.
So without further delay, here is a list of some of the most amazing destinations around the world.
1. Northern Lights
We begin our list with a spectacular natural phenomenon that you must see at least once in your lifetime. As the name suggests, it can be best viewed in the northernmost countries, such as Iceland, Canada, and Scandinavia. The northern part of Norway is one of the best places in the world to see them.
So don't miss out on the chance to observe this colorful, light display in the Earth's atmosphere. This celestial event is best visible in clear, dark skies, so September to mid-April is the best time to plan a trip.
Don't forget:
To enjoy your arctic adventure, dress up in layers. Keep the outer one wind and waterproof. Pack your woolens and a genuine leather jacket.
2. The Great Wall of China
This ancient structure stretches out in various segments, nearly 13,000 miles long. It's your best shot at experiencing the history and culture winding throughout China. Built almost 500 years ago, the wall passes through many cities. However, the best-preserved sections of the wall are located in Inner Mongolia, Ningxia, and Gansu.
Don't forget:
Your hiking shoes!
But while you're in China, make the most of your vacation by visiting other historical places. The Forbidden City and the Summer Palace in Beijing, the Terracotta Army in Xi'an, The Classical Gardens of Suzhou, and much more.
3. Taj Mahal
As one of the Seven Wonders of the World, no list could be complete without this one. Located in Agra, India, the Taj Mahal was built by Shah Jahan as a token of his love for wife, Mumtaz. This beautiful architectural monument is constructed with material from all over, white marble from Rajasthan, turquoise from Tibet, jade and crystal from China, and sapphire from Sri Lanka and Arabia. So the ever famous Taj Mahal has a history of its own.
Don't forget:
While in Agra, there are other great historical places to visit. Consider seeing the capital of Mughal Emperor Akbar (Fatehpur Sikri), Lal Qila, Itimad-ud-daulah's Tomb, and much more.
4. The Egyptian Pyramids
The Great Pyramid of Giza is not only the tombs of the pharaohs. But one of the defining ancient architectural achievements of the world. They are also labeled as one of the Wonders of the Ancient World. More interestingly, not many people know that these celebrated monuments can also tell time with the aid of its shadow.
Don't forget:
Visit famous sites that are close by, such as the Great Sphinx, the Cave Church, and Mosque Al Azhar, among others. There are many trusted Egypt vacation tour packages that will offer you tours of these places and many more wonderful locations that are hidden in the magic world of Egypt.
5. Cappadocia, Turkey
As a country that stands as the connection between Eastern Europe and Western Asia, it has a vibrant blend of cultures. But Cappadocia is one city that has enchanted tourists for decades. With its sightseeing attractions and villages carved out of the hillside, there is much to be seen and explored. By far, the best places include the Kaymakli Underground City and Zelve Open-Air Museum.
Create some wonderful memories here by going horseback riding and hot air ballooning.
Don't forget:
Turkey is well-known for its fascinating cuisine. So make sure to sample as many dishes as possible.
6. Serengeti National Park, Tanzania
If you've been dreaming about safaris, then this is the place for you. With its abundant wildlife, the Serengeti is known as one of the most famous national parks in Africa. It is famed as being the site of the largest terrestrial mammal migration in the world. So this is your chance to connect with nature on every level.
Don't forget:
Heavy rains are frequent in April and May. You might want to avoid planning a holiday during that time.
7. Malaysia
Located in the Southeastern part of the Asian continent, Malaysia is a crockpot of cultural influences, ranging from Malay, Chinese, Indian, and European. It's famous for its beaches, rainforests, and gastronomic offerings. But Malaysia is home to the renowned Petronas Twin Towers, the tallest buildings in the world, and Menara Kuala Lumpur.
Don't forget:
There's a lot to see in Malaysia, but Kinabalu National Park is one that shouldn't be overlooked. Located in northwest Sabah, it has one of the world's largest collections of flora and fauna. Moreover, it is Malaysia's first UNESCO World Heritage Site.
8. Dubai
Dubai has it all. As the center of trade, tourism, and fashion, you can do business by day and party by night. And there is no shortage of beautiful sites to visit, including Palm Jumeirah, Burj Khalifa, and Jumeirah Mosque.
There is a wide range of attractions for people of distinct interests. So from desert safaris to skiing (yes, in the middle of the desert) to flying, the sky is the limit.
Don't forget:
Several theme parks can add wonders to your adventures. Consider going to Ferrari World and Wild Wadi Water Park. But the Dubai Aquarium and Underwater Zoo are spectacular.
9. Victoria Falls
If you think Niagara Falls is breathtaking, think again. Victoria Falls, the world's largest waterfall, lies on the border between Zambia and Zimbabwe. Located on the Zambezi River, Victoria Falls is one of the greatest attractions in Africa. With a height of more than a hundred meters and a length of about a kilometer, there's no way you're going to miss out on seeing this natural wonder.
Don't forget:
The level of water in the Zambezi River drops sharply during the dry season. So, in October and early November, you may be able to walk through some parts of the waterfall.
10. The Great Barrier Reef
To finish off this brief bucket list, dip into the crystal clear waters of the Pacific Ocean, just off the northeastern coast of Australia. Home to the most extensive collection of coral reefs, shoals, and various other marine species, it is the longest and largest reef complex in the world.
Don't forget:
The Great Barrier Reef is an exotic tourist attraction. But as a fragile ecosystem, you should be extra careful not to damage or disturb any portion of it.
Wrapping up
Exploring new places is exciting. But planning your next adventure is even more thrilling. Before you cross over into the next decade, live life to the hilt. Make the most of the opportunities you have today. You may regret it later.
So it's time to say audios. Just drop everything and start packing your bags. Let's start traveling. 🙂