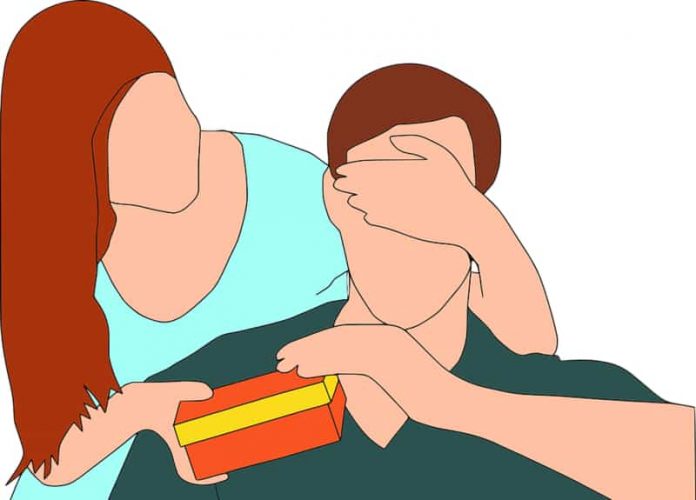 Birthdays are always fun-decorations, food, dance, music, loved ones, and cake. That's the reason we all love to celebrate the birthdays of our friends and family with great pomp and show. But, birthdays of someone special out there, like your husband is a whole different affair demanding extra attention.
The birthday of the love of your life is extra special for you; then it is for him. It is one of the days where you feel like pampering him, showering all your love on him, and making him blush with happiness. To accomplish your birthday mission, you are always looking for ideas and inspiration that you can execute on his birthday.
So, we have listed below surprise ideas that are interesting, romantic and out-of-the-box. Without wasting a second, scroll and read all.
1) Decorate The Room With Balloons:
Decorations make birthdays more beautiful and lively. They help in creating a conducive birthday environment. For your darling husband's birthday, decorate the room with balloons and attach each balloon with a photograph. Use photographs from your dating life, marriage, honeymoon, travel stories, and many such moments. Leave a short message on each photograph for him. We bet; he will be floored to see such a heartwarming gesture. It will genuinely speak of your love for him. Pro tip: Plan and decorate it secretly, and let him be surprised as he walks in the room.
2) Slip a Happy Birthday cum I Love You Note in His Trousers:
If on his birthday, you wish to tell him the reasons why you fell in love with him and are falling head over heels in love with him with each passing day, then grab a paper and pen and write it down. As per his age, say 30, write 30 reasons why I Love You or you can write as many as you wish. Along with the love letter, write a Happy Birthday wish for him as well. Now, slip in the Happy Birthday cum love note in his trousers. So, when he reaches the pocket to get his mobile or handkerchief; your love surprise will be waiting for him to be read. He can't help but blush pink.
3) Please His Stomach and Soul:
"The way to a man's heart is through his stomach." And as a wife, you couldn't agree more. From breakfast in bed to tasty afternoon meal to his favourite evening snacks, followed by a candlelight dinner and then ending the day with a sweet note, please his stomach and soul with food and desserts, all day long. As it is his birthday, for the dessert, there is nothing more perfect than a Designer cakes that he craves now and then. For the candlelight dinner, you can decorate the table with rose petals, scented candles, and his favourite cuisines, and drinks.
4) Dedicate A Song To Him:
If your husband is a musicophile, no gift other than the gift of music will delight his heart. Well, if you are not a born singer, fret not! Avail the digital music service being offered by many gifting portals. When you sign up for this service, a singer will arrange a conference call with you and your husband and will sing a song requested by you for him. You can request his favourite song. Words will be his, but emotions will be yours that will strike the right chords of your husband. You can also give him musical concert tickets by his favourite singer, or you can dedicate a song for him on the radio. All these ideas are cute and mushy. Isn't it?
5) Starry Night Surprise:
Plan a night under the stars as a birthday surprise for him. Drive down to the woods or nearby garden where you can spend a cosy night together. Lie down under the stars holding hands, and talking, giggling, and making love the whole night. Order cake from a bakery providing cake delivery in Hyderabad in your area. Hide the cake in the car, and as the clock strikes 12 AM, surprise him with the cake in the woods.
6) Join Him In His Hobby:
If your husband's birthday is falling on the weekend, this one is the ideal surprise for him. Your hobbies may not match with him, but you can take part in activities that he likes. Whatever he wants, join him. If he loves gardening, plant a tree with him on his birthday. If he is a creative person, you can take him to a painting class. You can play sports if he is in the games. Take the initiative, and join him in his hobbies, he will like it, for sure.
7) A Birthday Get Together:
You are the most important person in his life. But there are his friends, relatives that are close to his heart and he loves their company. So, why not invite them over for his birthday? Organize a small get together on his birthday with his closest friends and relatives and send birthday invitation for him. Play games, interact and bond with each other. He will be in happy tears, watching everyone close to him blessing him on his birthday.
Over these surprise ideas, leave your husband wonderstruck. He will thank you for his life for such a wonderful and memorable birthday.