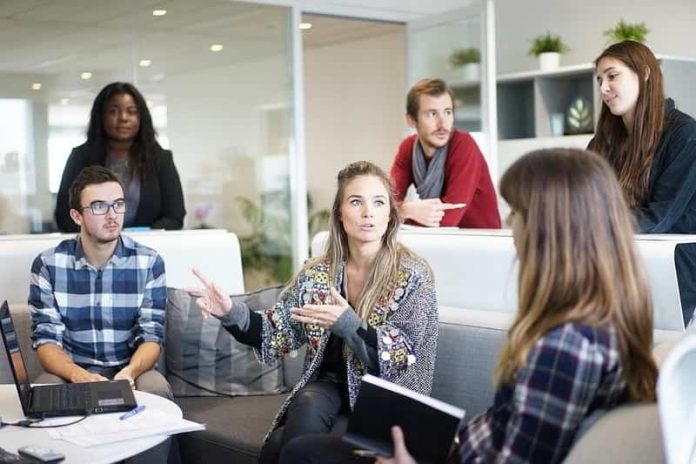 Thanks to its many perks, business communication is the priority of every organization. Managers make sure internal and external interaction is on a high level. That is why they provide the necessary tools and devices. Emails, conference calls, texts, meetings — so many different communication mediums. Yet, breakdowns in communication happen every day. For smooth communication flow, managers have to familiarize themselves with possible obstacles they may face on the way. Here are some of the most common challenges of business communication.
Poor Internal Communication
Internal communication is one of the aspects employees are usually dissatisfied with. The management doesn't share enough information or provides timely updates for employees. Selecting the right platform for connecting, collaborating, and communicating is a good idea. For example, intranet software is great for tackling such tasks. It offers enough space for sharing ideas, offering suggestions or chatting. Employers can use the platform to set up expectations, goals, and assign tasks. On the other hand, employees can access files, send messages, and work on projects together. When all departments are connected, there is no room for communication silos.
Internal and External Information Balance
All employers want their employees to be engaged in work activities. For this reason, informing them about the latest events in the organization is crucial. Keeping employees informed will prevent them from learning about a crisis from the paper. Managers who share good and bad news build a transparent relationship with employees. Many companies used to print newsletters and distribute them among employees. Still, this method takes time, effort, and lacks an eco-friendly aspect. Thanks to technology, the management can now use apps or emails to inform employees about the latest corporate changes. Employees will appreciate it and feel like a true part of the organization.
Lack of Feedback
Communication moves in both directions. If managers issue orders and employees follow them, their interaction is ineffective. Ineffective communication leads to nowhere. For this reason, giving and receiving feedback is crucial for business. This practice provides insight into many corporate aspects. Managers can see how employees cope with assignments and how departments work together. It is also good for determining job satisfaction and work performance. However, lack of feedback leads to slacking and demotivation. Positive feedback engages employees and encourages professional development. Positive or negative feedback, it doesn't matter. It is a business necessity. Feedback is equally important for managers. Not only receiving it also acting on it. Receiving feedback and not acting on it is the same as no feedback at all. It is useless if nothing changes in the company.
Email Overload
Every day, employees are swamped with too much information. Calls, texts, emails, meetings — it is difficult to keep track. Most often, relevant pieces of information get lost, ignored, or even deleted. Email overload frequently causes stress and frustration among employees. Going through emails takes ages. Luckily to employees, there is an easy fix. Managers can consult employees and come up with a solution together. Using various communication channels seems like an easy thing to do. This doesn't mean managers should introduce all-new platforms. Instead, they can combine existing apps with some new ones. Emails can be reserved for news from the management while employee apps can be used for more urgent matters.
Onboarding Process
As much as onboarding new employees is exciting, it is also tiresome. Even remote onboarding process takes time and effort. But, it doesn't have to be that way. Managers can rely on employees to help ease the adjustment phase for new employees. They can create clear and easy to follow guidelines for the workplace. These guidelines can be turned into manuals and used for future reference. This way, every new employee will receive the same information and all important aspects will be covered. Following this manual, employees can introduce communication platforms to newcomers. Thanks to the team effort, new employees will fit right in. Also, the onboarding process will become a part of the communication strategy. Both the communication and onboarding process will run smoothly and efficiently.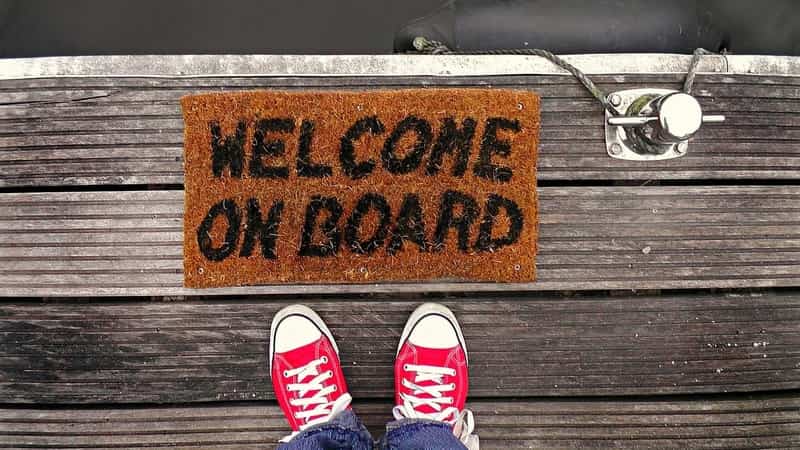 Information Filtering
Communication and information sharing is a tricky business. Plenty of information as well as too little information can cause damage to business communication. The key is to know a perfect balance. Knowing which information needs to be shared, with whom and when is crucial. Filtering information helps with large flows of information. It also delivers the message more clearly and directly. Managers can use open and closed groups to filter information. Also, they can use different channels for different information. It makes the message more effective. This way, targeting content and groups is much easier and efficient. Managers can be sure the right people have gotten the right message at the right time.
Cultural and Language Barriers
Many companies seek to have a diverse and inclusive workforce. Although this is praiseworthy, employees and managers face cultural and language obstacles. Communicating in multiple languages is inefficient and slow. Many misunderstandings and conflicts may happen. Managers can provide translations of news and updates on various languages. Also, language workshops may help. Despite being time-consuming and expensive, it pays off in the long run. With a multicultural workforce, employees have trouble feeling and communicating as a team. In this case, managers can make mixed teams and encourage their collaboration. Working together on projects and tasks will bring them together and strengthen team spirit. Additionally, using apps can help diminish cultural barriers since it's based on written communication. As such, it allows time for reflection instead of impulsiveness.
On the whole, business communication is pivotal to organizational success. Internal and external communication is crucial for ensuring the smooth functioning of the company. Information sharing, cultural and language obstacles, and lack of feedback are common causes of breakdowns in communication. Managers, who know which challenges to expect down the road, can successfully avert or overcome them. As a result, their business can only thrive and become successful.