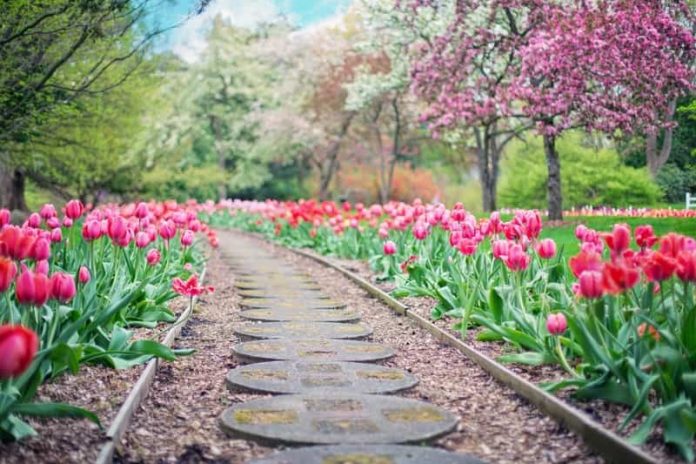 Winter is almost upon us and those darker evenings are drawing closer, which can result in much less time to spend in the garden pruning and perfecting everything for the best-looking garden on the street. Whilst there may be less time to spend in the garden, there are still some key things that you can do in order to maintain an attractive, welcoming garden through the cold winter months.
Invest in Metal
One of the most beneficial materials to use in the garden throughout the winter is metal. From metal log storage like these, to this style of metal garden furniture, you can rest assured the high-quality metal will hold up throughout the winter and keep the area looking clean and fresh. You'll also find that having metal features in the garden will be much easier to clean and maintain, in comparison to wooden items that will eventually gather dirt and see a moss build up which can create an unattractive, untidy look in the garden.
Pre-Prune the Plants
Keeping an eye on the weather forecast during winter is going to really help you stick to garden routine. Whilst you can't rely on the weather forecast to be accurate, it will give you an idea as to when strong winds, rain or snow are expected which will in turn give you a little time to prepare and get your garden ready. It's really beneficial to get outside on the drier days to prune your garden and rid of any overgrown or dead plants that are creating a messy aesthetic. Once you've pruned everything and the garden looks neat, you can relax and wait for the dry weather to return before heading back out and doing the same again. Consult garden professionals from Riverside to get the job done for you.
Introduce Outdoor Lighting
Having lighting in your garden can instantly transform the whole space and create a beautiful atmosphere within your garden. From LED lights to delicate fairy lights, they help to brighten the dark nights and add a magical touch to your outdoor areas. Ideal for hosting a garden party or simply adding more character to your garden, you can find a great selection online here at Next or instore at Home Sense!
You may also like, "10 Home Décor Ideas that will enhance the tranquility of your house"
Plant Evergreen Plants
Just like the name suggests, Evergreen plants are ideal for keeping your garden looking alive and fresh even throughout the dull winter months. With their beautiful colouring and bold posture, evergreens are ideal for making your garden look healthy and inviting, even on the coldest of days. Whether they're covered in snow or dripping from the rain, you can rest assured your garden will look lovely with evergreens added into the mix.
Add Some Stone Ornaments
Over time, certain garden features suffer extreme wear and tear, especially during the winter. If you want to keep your garden looking cute and full of character, then you may want to look at adding some stone ornaments to bring a little more character to the area. Stone ornaments are easy to maintain, strong and boast longevity, so you don't have to worry about washing them down or giving them a good clean. They'll sit proudly in the garden, creating a lovely aesthetic without demanding any of your valuable time.