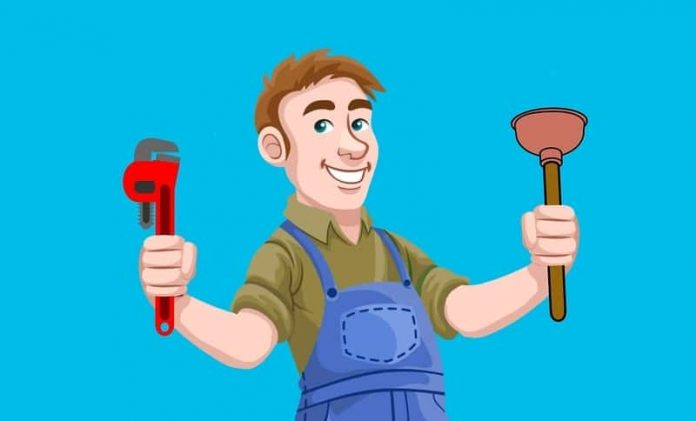 A plumbing job requires skill and experience because once a plumbing emergency hits, you need someone like 5-Star Plumbing to take charge and get the job done.
Your plumbing system is much like a complex web. A plumbing job involves more than just fixing. It requires home and public safety. Building codes regulate the design. Risking hiring the right person for the job might only result in an expensive disaster.
Whether it is a leaking faucet, a broken pipe, or sink installation, when it comes to finding a plumber, you must hire someone reliable. How do you know if someone is knowledgeable and dependable, though? Here is you can get the right plumber for you.
Find out their qualification
If you are out plumber shopping, the first thing you must check for is a valid license. Your plumber must be bonded, licensed, and insured. Do not be afraid to question your options about their experience in the field and their certifications. If they are experienced, you can pose more specific questions concerning the task at hand.
Plumbers regularly work in collaboration with contractors. When shortlisting your options and questioning them about their experience, be sure to specify who will be doing the job. Find out who will be responsible because if you are paying the price for it, you deserve the full treatment too.
Additionally, you must question the company about running background checks on their employees. If you are letting a stranger into your home, you need to make sure to have all the bases covered.
Assess their customer service
As consumers, we base our opinion on customer service. We like to feel cared for because when in crisis, a little reassurance can go a long way. If you have a person in mind for the job, call them up, and assess their attention to customer service, depending on how they treat you.
Ask them questions about the task. If you notice they are using complex lingo and are not explaining the nature of the job properly, think again. On the contrary, if you notice that the company tries to slowly explain the technical workings of the process to you in simple and understandable words, you know you are in good hands. It is always the little things that make a difference.
Do not forget to ask them about their charges. Often companies present a set estimate over the phone, and when it comes to getting the work done, they change statements and introduce new and formerly unestablished costs. Ask them to give you an estimate based on both the labor and equipment costs along with extra fees, hourly pay rate, etc.
Ask if there is a guarantee
Customer satisfaction is an essential component of a business. If your customers are not happy with your service, we suggest you start packing up now because your business is not headed towards growth.
Companies that guarantee customer satisfaction reflect how much their clientele means to them. We are not just talking about a verbal guarantee – everyone can promise those. If a company is serious about this, they will not hesitate to assure you on paper. Plumbing companies often offer packages with warranties. In case of additional repairs and unnecessary damages, your plumbing company should take note of it and address it.
You may also like, "Give a Deep Look to the House Material before Buying"
Emergency calls
While some plumbing jobs are planned, such as a large scale remodeling, others like a leaky pipe are more urgent matters. It is not surprising for companies to refuse emergency repairs. To avoid the possibility of being left without a contractor, find a plumbing business that is willing to make emergency house calls when you require urgent help.
Expected costs
No one likes bills – especially plumbing bills with a list of additional expenses that were charged for out of the blue. Before you head out to call a plumber, be sure to do your homework by researching the expected costs for the task in your area. Look up the average price in your state and see if it falls under your budget or exceeds. Regardless of the job, it is always best to look into pricing early on.
Finding a professional
If you are a new homeowner on the hunt for a plumber, thinking, "Where do I even begin?" we are here to make the process easy for you. We always want the best, and to narrow down our picks, we hunt for reviews – only the best in the business.
If you are looking for plumbers in Orland Park, start with a simple web search, read the reviews online, and proceed to question your friends, family, and neighbors to send in their recommendations based on their experience. Facebook and Yelp are generally good indicators of the efficiency and work ethic of a company.
If you are one who trusts the word of professionals, you can always consult your realtor for a recommendation or check to referrals made by your insurance company. Either way, never hire a person randomly. Always do a background search to make sure you do not trust an amateur with the job.
Parting Thoughts
Hiring a plumber may be a child's play to some who might be experienced with the task, but for others, it might be a challenge comparable to finding a house. Your home's plumbing is no easy task to deal with. While you may be skilled enough to tackle a few issues on your own, some problems are best left to be handled by professionals. Find the perfect guy for the job with the help of our comprehensive guide.