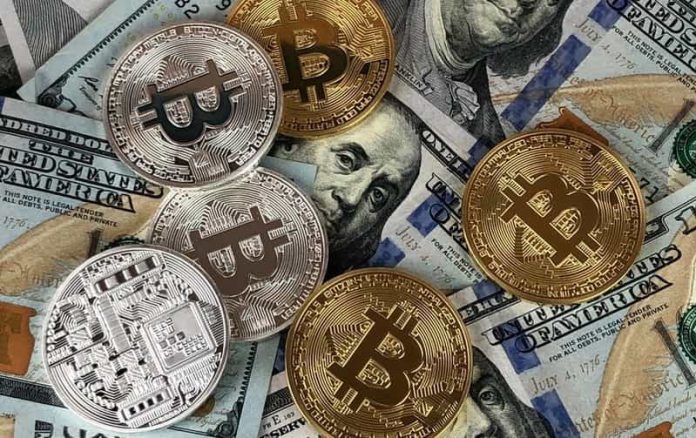 If you are opening a crypto business account for your business to participate in the crypto investment market, you need to prepare a few things differently than individual investors.
You may need to post documents such as business registration, tax registration from the country in which the company operates, the commitment of the majority of the company's shareholders. You also need a business bank account to transfer funds to a business crypto account. However, opening a corporate bank account for crypto-related business in some countries can be challenging. Below we will provide the steps to create a bank account for the crypto business.
What is cryptocurrency?
Cryptocurrency is a digital currency used to trade goods or services in cyberspace. Cryptocurrency transactions are recorded in a public ledger, encrypted using blockchain technology with absolute, immutable security. Blockchain technology is a decentralized technology, including many cryptographic blocks spread across many computers to manage and store transactions on the system.
Currently, the two most popular cryptocurrencies in the world are Bitcoin and Ethereum. Many startups also research and issue their cryptocurrencies, called tokens. These tokens are used for trading for goods or services that the company provides. Users need to exchange real money for tokens to access goods and services.
There are over 10,000 different cryptocurrencies on the market that are publicly traded. The total cryptocurrency market value as of August 2021 is over US$1.9 trillion. The cryptocurrency market is attracted by investors' confidence in the promising future of this currency. In addition, some people support cryptocurrencies because they do not like how state banks manage the money supply and reduce the value of money if there is inflation. Others are a fan of blockchain technology and say that this is the future of free payments. Other investors prefer cryptocurrencies simply because they increase in value and help them make a profit when trading.
What is Crypto Business?
If you are running a business, you can enter the cryptocurrency market by accepting payments in crypto. The adoption of cryptocurrency payments is growing in popularity worldwide. Your business can accept payments from customers around the world in cryptocurrencies without worrying about exchange rates. This payment is an attractive venture for your business with the help of cryptocurrency brokers and exchanges. In addition to the usual business areas, your business can buy and sell cryptocurrencies for additional profits.
Accepting cryptocurrency payments will help your company reach new customers. Maybe you never thought they would become customers of the company before. Cryptocurrency users are often forward-thinking, attaching importance to transparency in payment transactions. A recent study found that more than 40% of customers paying with crypto are new business customers, and sales revenue to this audience is twice as high as that of credit card users.
It will be beneficial for your company and employees to become familiar with the cryptocurrency market from now on, especially when central banks are working on launching their digital currency. By then, your company is well-versed in the field and can immediately serve customers.
Cryptocurrencies can give businesses access to new capital and liquidity than traditional investments, as well as new asset classes.
How To best crypto business accounts?
To open a crypto business account, you can sign up for a business account through any exchange or broker like Coinbase, Yield.app, Voyager. However, you are required to provide documents that prove your legal business, such as your business registration, business license, and business ownership status.
Businesses that have an account for crypto can buy and sell cryptocurrencies through this account or invest money in a Crypto Fund like Yield.app Ether Fund to earn interest from the holdings. Businesses also can accept the right cryptocurrency for customers to pay through Paypal Square or other decentralized financial platforms.
Some of the best business bank accounts for crypto businesses include:
Fidor Bank is a German bank that provides electronic payment accounts for businesses. Companies have API access and crypto wallet integration directly in Fidor bank accounts.
Mistertango: is a bank that accepts crypto businesses widely. Mistertango provides an API for businesses to automate bulk payments. Companies can use a bank account to access both fiat and cryptocurrencies.
Wirex: is a bank based in the UK. Businesses can open a bank account at Wirex to trade, store and manage cryptocurrencies directly. Wirex allows enterprises to exchange crypto-to-fiat and vice versa via Visa cards with no minimum transaction limits.
Any recommendations?
Before starting a cryptocurrency business project, you need to anticipate the costs involved. Expenses may include hiring legal counsel, building a crypto account management team, operating a crypto business, media, advertising, etc. Therefore, you need to raise the amount of capital necessary to ensure the project is sustainable.
In addition, you need to make sure that your business complies with the conditions in the contract of registration with the banking system. You need to keep your payment processing, cryptocurrency purchases, and sales in compliance with all rules and regulations.
Last but not least, make sure that your business crypto account is well protected to prevent theft by hackers. Security is essential for cryptocurrency transactions and investments because exchanges made on the blockchain are immutable. When you send Bitcoin to another wallet, it disappears. This can be good and bad for business owners – you don't need to worry about chargebacks, but you also have no recourse if your assets are hacked or stolen.
Always use two-factor authentication with your brokerage account and wallet, and change your password often. Also, consider using 'cold' storage if you have amassed large amounts of cryptocurrencies. Cold storage hard drives are kept out of the Internet and network computers, preventing hackers and scammers from discovering your password and transferring your assets.
Conclusion
Recently, investors have been more inclined to buy shares of cryptocurrency companies than invest directly in crypto to reduce risk. Your business should have a legal advisor with experience in the crypto space. The advisor will help your business meet the requirements of procedures and documents to be licensed to open a bank account for a crypto business. I wish you success.