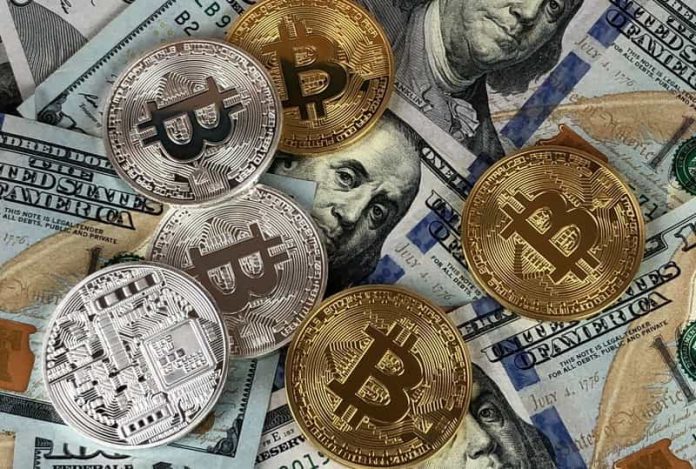 In recent years, Bitcoin has gone from being something that only a select few people were interested in to something that more and more people around the world are interested in investing in. Bitcoin is a cryptocurrency and it has been around since 2009. When it was first introduced, each Bitcoin was worth less than $1 – compared to today, where one Bitcoin is worth tens of thousands of dollars, and it's only expected to grow in value even more. In addition to Bitcoin itself growing in popularity, it has also caused a rise in popularity of several other cryptocurrencies such as Ethereum and even Dogecoin. Today, the asset is one with a huge growth potential and since it is so easy to invest in, it's no surprise that more and more people are choosing to purchase it. So, what's worth considering if you are thinking about investing in Bitcoin?
Start Small
Despite Bitcoin prices currently soaring and the fact that they are only expected to rise in the future, the good news is that if you want to invest in Bitcoin, there is no need to spend tens of thousands of dollars on one, unless that's where you want to start. You can invest in portions of Bitcoin for just a few dollars when you are first starting out, if you want to get familiar with the process and get used to investing in cryptocurrencies without risking too much of your money. Because of the fact that you can invest very small amounts, Bitcoin has become more accessible to everybody. You can easily start out by investing a small amount that you are comfortable with and gradually purchase more.
Investing in Bitcoin Funds
Although the fact that the Bitcoin market is easy to manipulate along with some unregulated exchanges led to Bitcoin ETFs being blocked, if this is something that you are interested in, there are similar products to consider. Similar to a bitcoin ETF are closed-end funds, which are the most popular choice and include products like the Bitcoin Fund by 3iQ, which is currently listed on the Toronto Stock Exchange. If you want to learn more about what a Bitcoin ETF is and how these kinds of funds work, you can find out more by visiting Wealthsimple. The main difference between these funds and Bitcoin ETFs is that rather than being Bitcoin that is owned by the ETF, the Bitcoin Fund represents shares in pools of money that's actively invested in Bitcoin instead.
Bitcoin is Open to Anybody
The fact that it's accessible to pretty much anybody is one of the main driving factors behind the growth of Bitcoin's popularity. Today, you can get started with investing in Bitcoin in just a few clicks by joining one of the main regulated, trustworthy cryptocurrency exchanges where you can buy and sell Bitcoin and other cryptos. In the early days of Bitcoin, you had to be very tech-savvy to invest in this cryptocurrency as you'd have to know how to program your own Bitcoin wallet and even mine Bitcoin yourself. However, the good news is that none of that is the case any longer, and Bitcoin is open to anybody with a computer or smartphone. Many exchanges have apps that you can easily download to your device to track the performance of different cryptocurrencies and invest as and when you like.
Why is Cryptocurrency Growing?
According to Forbes, Bitcoin is expected to reach a value of $500k by 2030, which will improve its value by a massive 5000%. While some experts have many reasons to doubt that Bitcoin will get that massive in the next decade, it's hard to deny that Bitcoin has grown massively since it was first introduced and it's heading in an upward direction. With more and more people now interested in investing in Bitcoin, it is growing rapidly and the cryptocurrency market in general is following suit, with more options to choose from and many cryptos performing extremely well.
Why Cash is Going Out
Many experts believe that paper currency is going to be history much sooner than you'd expect. Already, cash and coins have become rarer due to the COVID-19 crisis over the past eighteen months, which led to more and more retailers requesting that only cashless payments were made in store, along with the rise of online shopping where paying in cash is not an option. Cashless payments are safer and more convenient, and they have become an important part of our modern lives. Options like smartphone payment wallets are becoming more and more mainstream, but cash in general – even when made through a card payment – is likely to be out in the future, with businesses already gearing up to accept payments in cryptocurrencies.
A transition to paying for our goods and services in digital currencies is, according to experts, the likely next step that will be taken after we've replaced cash with digital payment options. While paying with Bitcoin might not yet be quite as mainstream as using your card or Apple Pay, more and more companies around the world are starting to accept crypto payments, allowing customers to pay directly with Bitcoin and other digital currencies, so the transition to this becoming the norm around the world might not be quite as far away as we think.
De-Fi
Since cryptocurrency is a decentralized form of finance, it's appealing to many people since it is classed as digital property that is impossible for anybody to take away. Unlike fiat currencies such as the Canadian or American dollar which are controlled heavily by the banks and other financial institutions, cryptocurrency is controlled by you. You may not know this, but if you have ever opened a bank account to put your money in, you are actually signing a contract that you agree for the bank to be able to decline service for any reason that they see fit – which could have disastrous effects if enacted and the bank does not provide you with access to your money. As an alternative, cryptocurrency is an ideal option for many people since there are simply no situations where you will be blocked from accessing or using your funds. Some of the main benefits that this provides for crypto users include:
Privacy:
The additional privacy provided by Bitcoin and other cryptocurrencies is one of the main reasons why more and more people are buying them. Owning a crypto wallet creates a blockchain ID with an account that contains both public and private IDs to create your credentials. Since none of these are connected to your real-life ID or bank account, this allows you to stay anonymous when making crypto transactions. Despite all transactions being displayed on public networks, the information included will not be linked back to your personal information, so there's no way of tracing a certain transaction back to you. However, bear in mind that if you want to buy and sell crypto using a regulated exchange, you will be required to provide proof of your ID for anti-money-laundering and anti-terrorism.
Security:
When it comes to making online transactions, cryptocurrency is one of the most secure options available since you can remain completely anonymous when making a payment using Bitcoin. Today, security is an important consideration for many people around the world with data breaches and consumer data theft on the rise. Cybersecurity is already struggling to stay ahead in a world that's becoming more and more reliant on online transactions and cashless ways to pay. Cryptocurrency payments are expected to provide a solution to many of these issues as it relies on math and science rather than human professionals to ensure that your financial information is secure. Blockchain works to prevent transactions from forgery and informs everybody across the network when a transaction is completed to provide additional security.
When to Invest
If you are considering investing in cryptocurrency, it's best to invest now, before it becomes harder for the public to access. Investing in cryptocurrency might be very different in the future as, up until now, there hasn't been any transparent regulation of the market, which has put investors with large amounts of money off as they require a clear legal framework to do so. However, since crypto has increased massively in popularity around the world, many governments are now working towards creating the necessary regulatory frameworks and guidelines, which will encourage the bigger investors to join the game and ultimately significantly increase the price of many cryptocurrencies. For those who wait until then to invest in crypto, it might be devastating. However, if you've already bought Bitcoin or another high-performing cryptocurrency before this happens, the potential for huge returns is going to be massive.
Today, Bitcoin has gone from being something only the tech experts knew much about to a common investment choice. There are plenty of reasons why more and more people are deciding to invest in Bitcoin rather than traditional options like shares.