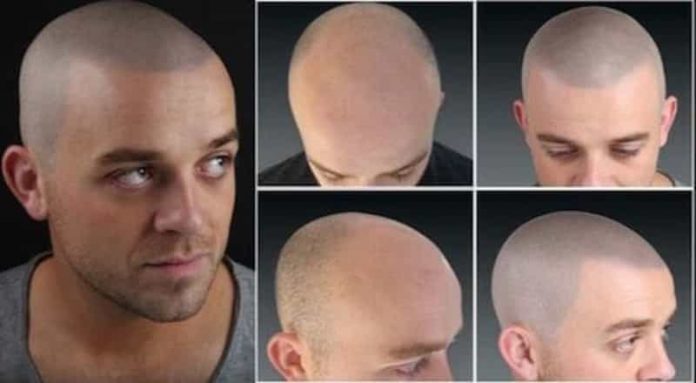 Micropigmentation is a pigmentation process that uses small needles, specialized inks, and clinical devices to create the impression of natural and fuller hair. This procedure is usually done with the scalp, eyebrows, eyelashes, and lips. The Micropigmentation NYC process won't be possible without the help of experts who have undergone studies and training.
How is Micropigmentation Done?
Micropigmentation is a cosmetic procedure that involves the use of tiny micro-needles to apply permanent tattoo ink or semi-permanent pigment to the skin. A scalp micropigmentation procedure creates the appearance of dense natural hair follicles, whereas cosmetic semi-permanent makeup micropigmentation involves enhancing the lips, brows, or lash lines of the eyes with complementary colors.
The best scalp micropigmentation results, like any other procedure or treatment, can only be obtained with the proper tools. While a trained scalp micropigmentation specialist is skilled on their own, using high-quality equipment can make all the difference.
Treatment Area
Procedures are usually done in an office setting, a clean and quality area where patients can be comfortable.
Pigments
Inks specifically designed for the scalp will be used by practitioners. The quality of these inks may vary depending on the manufacturer. The best pigment inks, on the other hand, are made with natural ingredients. An industry-leading pigment formulated with high-quality, natural ingredients, is used by micropigmentation practitioners. Folicule was created by a Micropigmentation artist and meticulously tested for flawless results.
Tattoo Gun | Pen
Pen machines that are light weight, stable and efficient should be used by practitioners. Pen machines are specifically designed to provide precise pigment implantation. Some pen have interchangeably stroke suits, giving you more options for different scalp pigmentation styles
Needles
Packaged needles should be open in front of the client.
Treatment Chairs
The best SMP providence will make you as comfortable as possible while undergoing treatment. Treatment or massage chairs allow the practitioners to work on your scalp in the most comfortable position possible. With micropigmentation, the treatment chair to use allows you to sit comfortably while still having full access to your phone.
Power Supply
Controlling the speed and voltage on any type of scalp requires the proper power supply. Without an adequate power source, the needle will not be able to penetrate the epidermis, or first layer of skin. This can result in blow outs and unfavorable results following the SMP session. Some power supplies are handcrafted with precision and accuracy to provide professional with the best results.
Medical Grade Gloves
Comfortable and form-fitting gloves are ideal for performing micropigmentation. Because medical grade gloves are sterile. Both the client and the practitioner are protected from germs and bacteria. To reduce the risk of allergic reactions, nitrile gloves are frequently preferable to latex gloves.
What is the Follow-Up Care After a Micropigmentation Procedure
Some patients require more than one or two procedures to achieve the results that a client wants. Also, you need to be knowledgeable and mindful of how many follow-up procedures should be taken before you achieve your goal with the treatments. As the pigment fades over the years, you might need to have additional treatments to maintain your desired look but also keep in mind that micropigmentation can't be removed in a small amount of time.
You will be discharged from the hospital on the same day as your procedure. After your procedure, you should be able to return to work or other activities right away.
Swelling and redness in the treated area are to be expected. Your cosmetic specialist or plastic surgeon will advise you on how often to ice the area and what type of ointment to use.
For the procedure you have performed, you will be given specific instructions to follow. Please follow all of the instructions that have been given to you. If you have any questions or concerns, do not hesitate to contact your cosmetic specialist.
Risks and Benefits
What is the Risk of Micropigmentation
There are several possible risks or complications that you might experience under the process of micropigmentation. This includes:
Infection: One of the most common complications that a patient experiences with micropigmentation is a skin infection. Especially when the needles used in the process were not new or sterilized or the ink they have applied was contaminated. These things can be less likely to happen if it's done in a safe clinical office with a well-trained physician.
Allergy: Skin allergy is not a new thing in this kind of procedure where your skin is involved. There are a lot of instances that a patient's skin is sensitive to specific ingredients of inks that cause allergic reactions. Before undergoing the treatment, make sure that you, the expert, perform a scrub test to determine if the pigments apply to your skin.
Nodules and Scar Tissue: There are possibilities that the micropigmentation inks can react as a foreign substance to your skin that might create nodules. Nodules are a growth of abnormal tissue that can be found just under your skin. When a tissue or skin is scarred and traumatized, it can form keloids that can go more significant than the injured area of the skin.
What are the Advantages of Undergoing with Micropigmentation?
Scalp micropigmentation is a hair restoration treatment that can be used to treat a wide range of issues. It is not only a quick procedure, but it is also non-invasive and all-encompassing. Once completed and aftercare routines are followed, you are left with a maintenance-free look that will last for three to five years before requiring touch-ups. So, what are the long-term advantages of scalp micropigmentation?
In cases of moderate to complete baldness, SMP restores the natural hairline.
It covers up various types of alopecia and diffuses thinning.
Reduces the visual impact that scarring, burns, or blemishes can have on the scalp.
It is a low-cost treatment that costs a fraction of the price of alternatives such as hair transplants.
Scalp micropigmentation is a risk-free procedure. The pigments used in the treatment are made entirely of natural ingredients and are frequently plant-based.
And to save the best for last- It is not a treatment that claims to promote hair growth, but it does claim to be guaranteed to work. This is due to the fact that it conceals the problem rather than attempting to cure one that is notoriously difficult to reverse.
Conclusion
Before getting a scalp micropigmentation treatment, it can be very beneficial to look at before-and-after photos of the procedure on social media websites to get a sense of the wide range of possibilities and styles available. Before and after pictures of patients who sought SMP to cover a hair transplant scar, thinning areas in the crown of the head, or at the hairline, as well as those who have gained what appears to be an entirely new head of hair, can be found online.
Such research can help you decide what type of scalp micropigmentation to request from your provider during your consultation. Before your session, experienced technicians will also perform a patch test to ensure that you have no allergies to the pigment.
Following scalp micropigmentation, you will be advised to avoid scratching any scabs that form on the scalp and to expect color variations in the first day's post-treatment. Avoid direct sun exposure for the first week after your procedure, avoid getting the pigmentation too wet, and keep substances like shampoos and cosmetics away from the scalp as it heals.
Take over-the-counter pain relievers to manage any discomfort while avoiding situations that cause sweating or contain moisture, such as swimming in chlorinated pools. Allow your scalp to heal without picking at the scabs, and after about 30 days, the color of the pigmentation will have settled in enough to return for any necessary touch-ups.