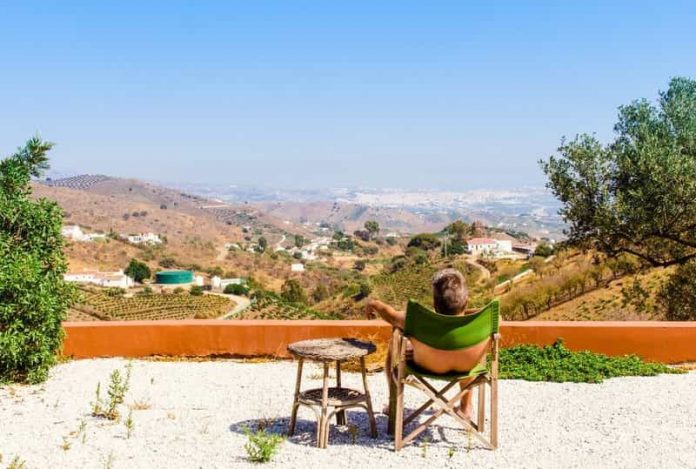 Before your next trip to the Big Apple, you need to make sure you arrive – and stay – in style. Finding accommodation for your family, you and your partner, or a business trip are essential, ensuring you stay relaxed and comfortable during your vacation. Whether you usually shop for budget options or luxurious 5-star stays, there is variety for everyone in New York City.
After a full day of sightseeing around Times Square, you can go back to your place to kick back, relax, and rest, taking in the sights and sounds of the ever-busy city. When choosing your accommodation for your vacation, you want to make sure you choose a neighborhood and area that is close to where you want to go, making it convenient for you to get around.
We have great recommendations for those who want to reside in Midtown during their next stay in New York. With tree-lined streets, old townhouses, modern buildings, and a young, thriving atmosphere, this area is perfect for those who want to wander around and pop into the local cafes and bookstores.
Are you looking for accommodation in NYC? Check out their Murray Hill Hotel options here!
Murray Hill is a neighborhood perfect for those who want to work in Midtown without doing a long daily commute. With paths along the East River, affordable dining options, budget shopping, and a lively bar scene, this neighborhood is the hopping spot for young professionals to find an apartment or room rental.
If you come here, keep in mind it is not the closets option to get to downtown NYC. for those who don't want to do the super-tourist things, like Times Square or the M&M World, this could be a good choice, as you are a bit farther away from the hustle and bustle of downtown.
Let's see the best accommodation options during your next trip to New York City and Murray Hill, especially choose their Murray Hill hotel.
Westgate New York Grand Central
With multiple Manhattan deals to make traveling on a budget and in luxury not impossible, Westgate New York Grand Central offers an ideal location to explore downtown New York City. After a $20 million renovation completed in 2021, Westgate is ready for business this summer.
Room prices:
Luxe guest rooms $152
Luxe suites $224
Luxe balcony and suites $242
Arlo Nomad
This boutique hotel is Midtown's tallest and most aesthetic skyscraper that can be easily seen in all directions. With beautiful wood furnishings, a rooftop bar, and upscale room decor, this luxurious option is a good choice for those who are not budget travelers. If you are interested in the bar scene of NYC, choose where – there is a rooftop bar and restaurant, along with the downstairs Barlo bar, an underground speakeasy type bar to meet a few friends.
Room Prices:
Queen Bed $209
Bunk $209
King Bed $239
King Bed (Sky) $299
Queen Bed, Terrace $309
The Bryant Park Hotel
With simple and clean rooms, the Bryant Park Hotel has bright white decor, wood furnishings, TVs in each room, and big windows to let you enjoy the breathtaking view of the city. You can relax with a drink at the Celon Cocktail Bar & Lounge or visit the in-house screening room to watch classic films after a day of walking around the city.
Room Prices:
Superior Room $365
Deluxe room $395
Deluxe Room, Park View $445
Junior Suite $495
Suite $595
The William
This eclectic hotel is known for the brightly colored rooms, interesting design, and massive windows that let in natural light to your modern room. Almost more of an apartment-like feel, the rooms here each contain a different color palette, with a unique and sleek aesthetic. After you have moved your stuff into the room, visit the Shakespeare Dining Room for a fancy meal or the Shakespeare Pub for a British dish and a pint.
Room Prices:
Deluxe Full $395 per night
Deluxe Queen $425
Deluxe Queen With Terrace $445
Studio Queen $475
Studio 2 – Full Beds $505
Studio Queen With Terrace $515
Premium Queen Suite $585
Premium King Suite $685
Penthouse Suite $695
Premium Queen Suite with Terrace $756
Pod 39
With minimalist decor and decorations, Pod 39 is every long-time and budget travelers dream. Providing only the basics for simple travelers, catering to freelancers, and allowing solo travelers to have plenty of room to move around the room freely, this hotel style is great for travelers who need solely the basics.
For those who need a little more space to stretch the legs after a long day of travel on the NYC subway system, head to the Playroom Lounge downstairs to use it as a remote workspace. Perhaps the biggest plus of choosing this budget choice is the rooftop bar – just because this hotel is minimalist and simple, doesn't mean it doesn't have luxurious amenities and aesthetic rooms.
The rooftop bar serves cocktails and small bites from an authentic Mexican hideaway, giving you a great vantage point of the city – and a great Margarita to go along with it.
Room Prices:
Rooms range from 55 to 140 square feet and begin at $119 per night.
Dylan Hotel NYC
Located in Midtown, this 4-star hotel is close to the subway station for easy access to Times Square and the busy city in less than 15 minutes. With cable TV, suite options, ticket services, dry cleaning, and hygienic rooms, this hotel is best for travelers who want to quickly get to the center of the action in NYC.
Room prices:
Standard Queen Room $111
Standard King Room $125
Executive Room $151
Standard Double Room $131
Shelbourne Hotel & Suites by Affinia
A high-end accommodation option with a fancy eatery, this is the ideal choice for those who want to spoil their partner for a romantic weekend getaway. Located in the heart of Murray Hill, you don't even have to leave your hotel during your trip to NYC – the hotel offers beautiful rooms, a restaurant grill, and a rooftop lounge with a breathtaking view of the skyscrapers.
Room prices:
Beginning at $127 per night
Conclusion
When looking for the best hotels in Murray Hill, there is no shortage of options for travelers on every budget. With minimalist and simplistic choices to luxurious, boutique hotels, there is a place to rest your head no matter your price range. For those who want an eclectic, young, hip, and fun neighborhood that is not quite in the center city of the Big Apple, staying in Murray Hill offers the best of both worlds.