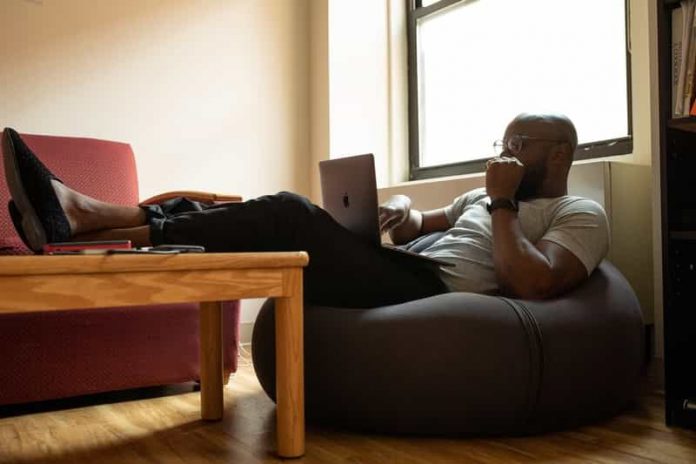 If you've been required to start working from home due to pandemic-era restrictions, the change might have felt like an abrupt one. In surveying almost 6,000 working adults in the US last October, Pew Research Center found that only 20% worked from home before the COVID-19 outbreak.
Fortunately, however, technology has evidently helped to smooth what could otherwise have been a somewhat bumpy transition towards working from home. Here are just some examples of how technology has come into its own during the work from home (WFH) era.
Video meetings have increased in importance
While video conferencing – and platforms facilitating this, like Zoom – certainly existed long before the pandemic, this practice has taken on a whole new level of importance since then.
It has also incentivized home-based workers to continue slipping into suitably professional attire rather than simply, say, work in pajamas all day. After all, you could end up using video chat to catch up with not only work colleagues but also potential clients you need to impress.
You can still keep in regular touch with coworkers
While the pandemic remains a serious threat, many of us will still be left with few opportunities to converse in person. However, this situation doesn't have to be as problematic as you might have anticipated – provided you don't simply send emails, which recipients can too easily overlook.
"Do not default to email if you would have spoken to a coworker face-to-face while at the office," The Muse career coach Heather Yurovsky advises – with phone-based and video chat suggested as viable alternative means of digital communication.
Previously-purchased technology has been reused for WFH purposes
In Pew Research Center's findings, 56% of adults reported easily being able to source the technology and equipment they needed for remote working.
Overall, though, the figures suggest that those people with a history of working from home before the pandemic have found the COVID-enforced shift to WFH easier to manage. This is probably largely because many of these people already had suitable technology to call upon.
Various online tools are deemed effective for workplace communication
Looking back at the Pew analysis, we can see that 81% of the surveyed adults who were working from home all or most of the time claimed to keep in touch with coworkers by using such video calling or online conferencing services as Zoom or WebEx.
Meanwhile, roughly 57% of the survey respondents said they used instant messaging platforms like Slack or Google Chat at least sometimes – with 43% admitting to using these often.
Tech has emboldened people to continue working from home
More than half of the employed adults surveyed by Pew Research Center said that, given the option, they would be willing to work from home at least most of the time in the post-pandemic era.
With only 11% of the survey respondents having scotched WFH as a "make-do" arrangement they would be keen to mostly relinquish in the wake of the pandemic, it's clear how businesses could benefit from investing in voice, data and mobile services by Gamma.