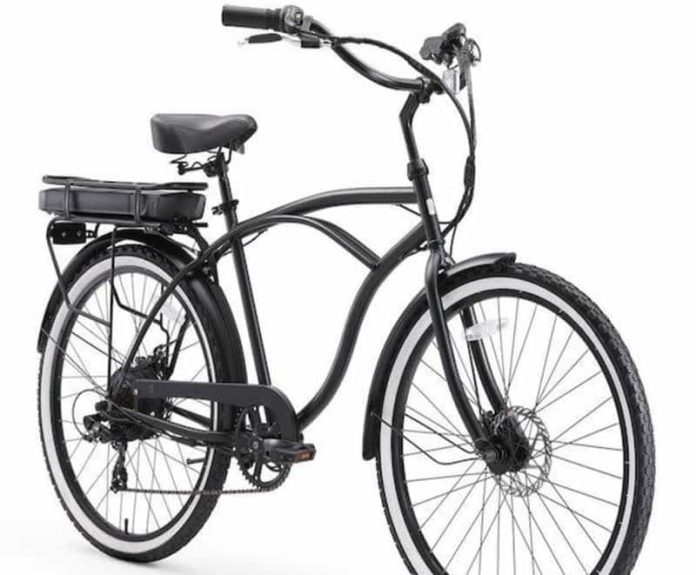 What does a classy e-bike look like? From the elegant curve of an electric beach cruiser to the adrenaline-pumping speed of the latest electric motor, find out how the electric cruiser is redefining classy bicycles.
The Right Type
You wouldn't confuse a full-size SUV with a compact sports car, so be sure to carefully compare bike types as you search for your classy new ride. Here are four main types of e-bike to consider:
Road bikes
Beach cruisers
Comfort bikes
Hybrid bikes
A road bike is suited for pure pavement exploration. Even wet pavement or smooth dirt trails are difficult for this style of cycle. A road bike offers a great top speed, but can be too specialized for many riders.
Beach cruisers are on the opposite end of the spectrum. A comfortable step-through design, low seat position and upright handlebars give you a pleasant riding experience. From the beach to downtown bike trails, the cruiser is a comfortably versatile option for classy rides.
Comfort bikes are similar to cruisers, but can achieve higher speeds and operate over longer distances. The tires may not be quite as wide, but overall it's still a popular choice for smooth sailing.
Hybrid bicycles balance the need for speed of a road bike with the more laid-back design of a cruiser or comfort bike. Choose this style if you expect a few bumps in the road but still want to cruise at high speeds like a road bike.
Elegant Curves
Look to a cruiser or comfort bike for an iconic curved frame mint green electric bike. This leisurely look is a trending option for commuting or heading out to the beach, so the step-through design is sure to offer a classy ride. As an added bonus, it's also surprisingly easy to ride.
Innovative Technology
Nothing says classy like a 500-watt electric motor. A lithium-ion battery tucked discreetly on the back of your cruiser is a great way to upgrade your cycle. Promote eco-friendly solutions to daily drives with this fast-paced option.
With an electric motor in pedal-assist mode, you can cruise at speeds up to 28 miles per hour for up to 40 miles on a single charge. This opens up whole new possibilities to show off your classy e-bike around town.
A Frame for Your Body Type
Not all bikes are designed for all riders. Don't be ashamed of your body type, but personalize your cycle to fit your unique body and personality. A bicycle that's too large or too small for you isn't comfortable or classy.
The latest electric classic ladies bike or men's bike can accommodate a wide range of riders. Adjustable seats and handlebars allow a single, well-designed cycle to fit a range of individuals. Reach out to a quality e-bike manufacturer to find the best fit.
Shop for a Classy e-Bike Today
Online shopping is the most classy way to order an e-bike for your next outing. Spruce up your commute and turn heads wherever you go with the casual convenience and style of an electric bicycle. Enjoy speed, style and long-lasting quality when you order a highly rated option from a leading online store.