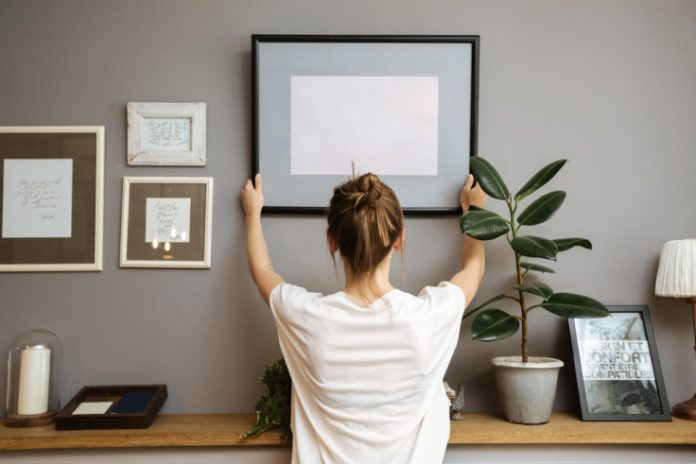 Is your home decked up with aesthetic interior and perfect furniture, but still you feel something is missing? Well, just look around and see whether you're empty walls must be calling out for beautiful decor with unique wall canvas prints. If you are having trouble deciding which type and size of wall decor to select, you need to consider this guide to help you combat these issues.
How to decide your wall decor
Firstly, take a good look at your wall and think about what size and type of art or picture frame you would pick for the given space. You may find many ways to figure this out and also look for different canvas ideas at wallartdesigns.com.au to make your walls creative and living space more elegant.
For choosing an ideally sized art piece, you must measure a blank wall and then deduct around 12 to 24 inches. This way you'd be able to determine the right wall art suitable for a given room.
The good thumb rule is that you choose a wall decor piece that takes up the width of a wall. After that, minus 6 to 12 inches from each side so that it appears perfectly centered. For instance, if your wall is around 36 inches. You must leave approximately 6 inches on either side of the art piece. This means that you'd pick something for that wall with around 24-inched of width. Also, select a wall decor of the smaller or same length of your furniture where it would sit over.
Select a series of art pieces
If you are going to hang wall art on a bed, table, or sofa, you must select a series of art that's equivalent to the furniture's length or smaller. Never choose a wall decor that's wider than a furniture unit, as it would look completely weird.
You may even think of adding mini square canvases or wall art boxes for filling up an oddly shaped or a huge wall.
Use multiple wall art piece to deck up a larger wall
What if there is a very huge wall? In that case, you must pick a large wall art canvas. However, if that's too expensive, you may select some smaller pieces to foam a gallery wall or a collage on the wall. Both these ideas give a contemporary artistic touch to the interior.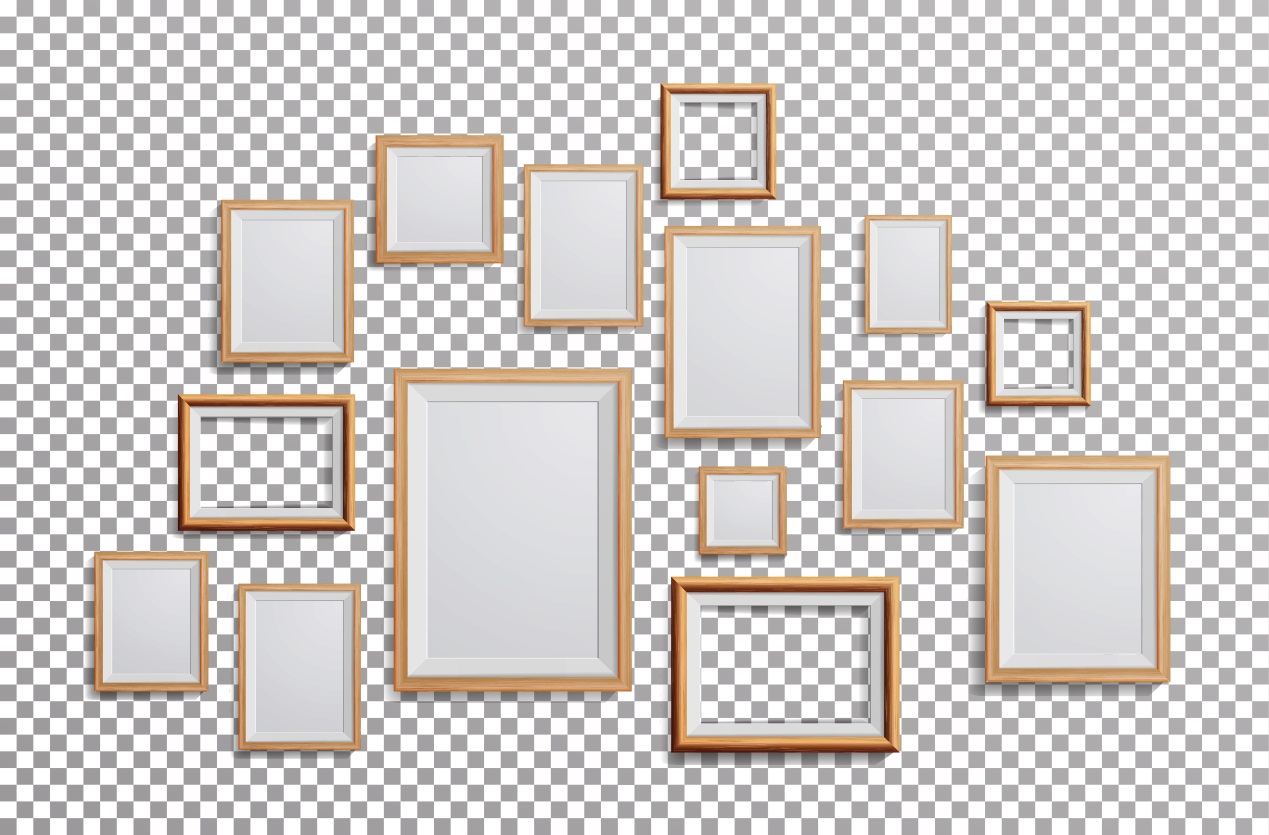 Another great idea for a larger wall is to hang your wall art in either diptych or triptych. This also means to add two, three, or more art panels for the flow. However, you must ensure that there is a minimum of 2-inches gap between all the art pieces. You may even go for bigger spacing if the wall is very huge. Just make sure to keep things consistent.
Besides that, you may even consider adding removable wallpaper murals or large format canvases to create a dramatic focal point.
Remember: Always choose an artwork that is graphic, vibrant, or powerful. As the whole purpose of decorating a wall is to make it stand out from the rest of the interior.
Ways to hang wall art
Now, you have to decide what different ways can be used for hanging your wall art. According to the thumb rule, you must hang the piece at your sightline. This way it's neither too high nor too low to look at.
To be precise, the center of the wall art area must be around 60 inches from the flooring. If there is a furniture unit, hang your wall decor piece around 6 to 8 inches above it.
After you have got a general idea of the spot where to hand the wall decor, you must frame out that specific area using a painter's tape for visualizing the spot. Step back a few feet to see whether you like where it's sitting on the wall.
Don't be afraid, if the wall art is slightly off-center – as sometimes people do it purposely due to a plant sitting in the corner or a furniture piece that might block it. You must get artsy and try to create a vignette, keeping the wall art as part of the entire setting. Hence, there is no need to be too concerned about the wall art being getting slightly off-centered.
There are so many different ways to hang wall art, depending on the size and weight of the art piece, as well as where you want to place it in general. If you want to avoid putting some holes in a wall, you must use adhesive removable wall-mounting tabs.
Wall Art Decor Ideas
When decorating a living room, you must consider aesthetics and comfort while sprucing up space – as it's a room where the entire family gathers, relax and interact after a long day. In 2019, the interior design is all about being bold and dramatic. Hence, the wall art decor ideas are also leaning towards this.
For defining a visually-appealing living room, the major thing to consider is its wall art decor and then think about the furniture and other decors. If you are planning to decorate or you're renovating your living space, here are some chic wall poster and wall art decor ideas for you:
1. Turn Your Living Room Wall Into an Art Gallery
Keeping in mind the 'bold' trend of this year, the "art gallery" all is a perfect setting for a maximalist wall decor idea. This style can make heads turn by making a statement by featuring your posters or various designs that you may like. If you want to use frames for this, try mixing and matching the framed prints from Fine Art America for an extra oomph factor. For personalising your wall decor, choose art pieces that are special to you and remind you of some memorable moments.
2. How About Street Photography Wall Decor?
Lately, street photography has entered into the world of interior designing, all thanks to social media influence. You can see on many online platforms how modern living spaces are graced with street photography wall art decor. This art form is candid, related to real life, and aesthetic at the same time. This wall decor theme is ideal for creating a beautiful and spontaneous flow that could match various design themes.
3. Bold Wallpaper Designs Are Back
There used to be a time when wallpapers had taken over the home walls and replaced the natural concrete blocks. In 2019, the wallpaper trend has made a huge comeback. You may consider adding bold designs and textures onto the wall and make your living room uniquely. You may even take it a step further by working with self-adhesive wallpapers to make DIY wall art.
4. Play Cleverly With the Scale
Is the small living room a problem? You can opt for various wall art decors to make your space appear bigger. For instance, you may consider hanging wall art pieces high for creating an illusion of a high ceiling. The gallery wall art, which extends up to your ceiling could easily create an illusion of a large space. You may even deck up a solid wall with a centerpiece wall poster to make your small space look bigger.
5. Mix and Match Frames
There is no need to create wall art with standard frames. Be creative and use different sized frames for creating a unique look. Consider wooden, molded and floating frames to mix match the wall decor. This not only completes any interior space but is an impressive wall art display for a living room. Even do-it-yourself (DIY) wall frames or free-form wall art (flying birds or butterflies) are all the rage in 2019. There are various alternative ways of handing art pieces without frames for creating free-form wall decor.
6. Sculptural and Metal Wall Decor Ideas
Want something out-of-the-box? Forget the wall poster decor idea and consider adding sculptural and metal wall decor into the living space. For example, you may consider adding geometric patterns of metal wall decors onto the wall. Or consider adding metal wall frames to give an industrial and rugged look to the contemporary living space.
These unique wall decor pieces come in many sizes and shapes. These are also lightweight, so you can easily hang them on a wall or mix-match with object collages, unframed canvases, metal wall sculptures, or more. Just look around you, you'll find endlessly creative ways to spruce up your living room walls.
Conclusion
The wall art decor is an integral part of your home interior. Therefore, picking the right wall decor is crucial to heavily influence its complete look. Keeping up with the latest wall art decor trends, one must try to incorporate their style or choices into the home decoration. This will give a unique perspective to your living space while making you a major part of your home decor. By combining the wall decor ideas mentioned above with your unique personality, designing your home interior with a "wow" factor is easily possible.