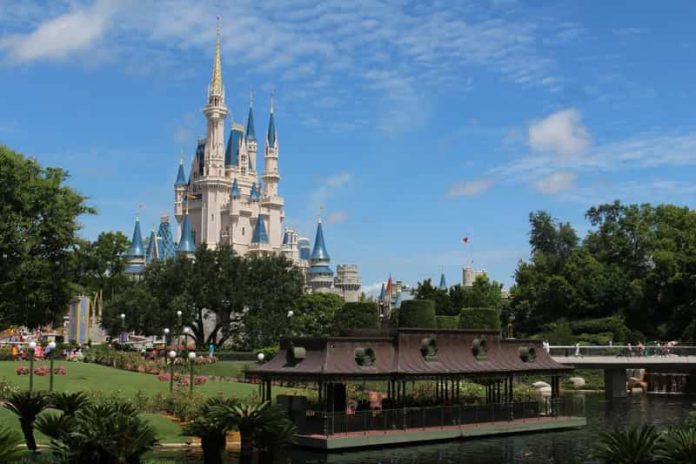 You've been wishing upon a star for months and months to finally take your very own Disney vacation. Now that we've got quarantine behind us, you're finally free to do just that! Since it's been such a long time, you're probably feeling a little rusty with vacation planning.
One of the biggest questions you probably have is about the best time to visit Disney World. There are lots of great times to plan your visit, depending on your definition of the perfect vacation. Read on to learn when you should go!
The Best Time to Visit Disney World to Avoid Crowds
Disney World is a dream vacation spot for millions of people. There's tons of entertainment, fun rides, and great food. With all of these attractions, Disney World is often completely packed.
If you're not a fan of battling the crowds in order to enjoy your time at Disney, then you're probably interested in learning about the best time of year to visit to avoid massive crowds. Thankfully, even a place as popular as Disney World has slow times.
As a good rule of thumb, you should avoid the times of the year when school is out. This includes summer, spring break, and the holidays. Opt instead to head to Florida in the fall or midwinter — September, October, January, and February.
If you want to ensure to minimize your risk of running into crowds, be sure to get to the park early in the morning.
When Is the Weather the Best?
The great thing about Disney World being in Florida is that you don't have to worry about wild winter weather interrupting your vacation. That doesn't mean that there aren't certain times of the year when the weather isn't the best.
The summer months are a popular time to go, but if you're sensitive to heat, then you might have a hard time while you're visiting. Heading to Disney during the winter is a much better choice for heat-averse people. You'll enjoy cool temperatures and smaller crowds if you aren't there during the holidays.
Another consideration for summer visitors is hurricane season. Orlando might not be on the coast, but it's not immune from the impacts of hurricanes. Hurricane season runs from June through November.
If you're planning on visiting during hurricane season, be sure to keep an eye on the weather in the days leading up to your visit to ensure it's still safe to visit.
The Best Time to Visit Disney World to Save Money
It's no secret that visiting Disney World can be an expensive endeavor. Between hotel costs, park entry fees, and all the bells and whistles, your family vacation can feel like you need to take out a second mortgage to pay for it.
If you want a great Disney vacation without going broke, then you should plan on visiting during the off-season. Essentially, the fewer people coming to the park, the less you'll pay for your park entrance fees and accommodations. This means you should visit when school is in session and during the week instead of weekends.
People who love to visit Disney on a regular basis and want to save money might benefit from a Disney Vacation Club membership. DVC utilizes points to pay for their trips each year. If this sounds up your alley, then you should definitely take some time to find out more about the program before booking your trip.
Epcot's Food and Wine Festival
If you're a foodie, then you might be surprised to learn that Disney World is well known for its high-quality food and drinks. The Epcot Food and Wine Festival is the ultimate celebration of all of the gustatory delights Disney World has to offer.
The 2021 festival is set to run from July 15 to November 20. It features 32 individual food booths preparing food from around the world. There will also 9 booths throughout the park itself.
Expect to try delicious delights from India, Kenya, Spain, and Belgium. Once you visit during the festival, you'll want to come back again and again.
Mickey's Not-So-Scary Halloween Party
Before the magic of the holiday season kicks off, Disney World gets a little spooky with Mickey's Not-So-Scary Halloween Party. This Halloween celebration is family-friendly, so you don't have to worry about the kiddos getting frightened.
This holiday event typically runs during the month of October, and it takes place once the park closes for the night. The event features a stage show, fireworks, and a parade, too! You will need a separate ticket if you want to attend.
Tickets for the event go on sale anywhere from January to March, but if you want to attend, you'll have to wait until 2022. Disney has canceled the event for now due to COVID-19. Keep an eye out for the After Hours Boo Bash Halloween Party as a replacement event for this year.
December & January Holiday Events
The holidays are truly magical when you spend them at Disney World. The park is decked out in its finest holiday decor, and Disney has plenty of special events planned for visitors.
This year, Disney throwing Mickey's Very Merry Christmas Party on select nights throughout the holiday season. You can also plan a visit around the Holiday Wishes fireworks and Mickey's Once Upon a Christmastime Parade.
Are You Ready to Plan Your Disney World Vacation?!
When is the best time to visit Disney World? The answer to that question depends upon your weather, budget, and entertainment preferences. No matter what your preferences are, there's always going to be something fun going on at Disney World when you go for your visit!
Vacations are a great way to break up the stress and monotony of daily life. If you're looking for more answers to all of the questions that come up in your life, then you've come to the right place. Check out the rest of our blog for tons of great content that'll help you get more out of life.