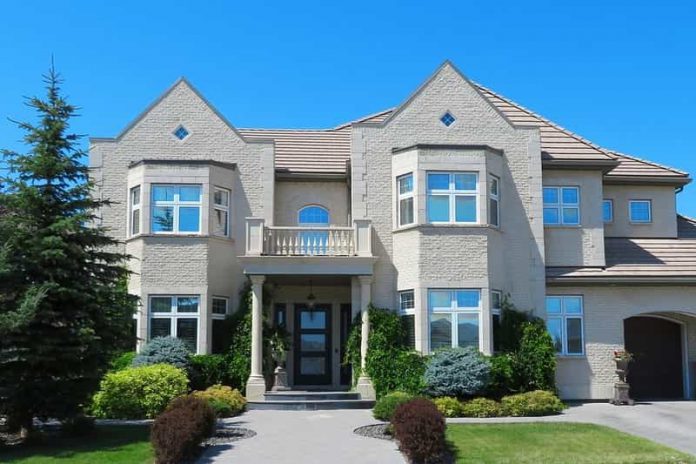 For the rich and wealthy, money is just a number on the screen. When the monetary value is not the determining factor in purchasing a new house, you can truly let your imagination let loose and create your own nirvana. You have seen enough videos of Hollywood celebrities and pop stars showcasing their expensive apartment and a lavish villa. One might wonder, what are the things that actually make a house luxurious? You want to buy a dream home but are not sure about the things you require in the house. Well! Worry no more! Continue reading this article to find out how rich and famous turn their vision into reality according to DodsonNova.com.
Peace of Mind: Rich people value their time and privacy and never compromise with the same. Public figures and celebrities spend so much of their time in the public eye that they are simply tired and want their home to be a sanctuary for them. The world might pass judgment on their actions and criticize them for not knowing who they are, but they don't want to bring all that work baggage with them home. Home is where they want to spend quality time with family, away from the bustle and the paparazzi.
The rich spend loads of money on upgrading their security system in the house. They employ 24×7 guards and invest in technology to stay protected. With a push of a few buttons, they can lock the house from inside so that no unwanted eyes can penetrate their privacy.
Most super-rich homeowners buy houses in a remote location away from the noise of the busy city. These homes are just not vacation homes anymore, as more and more celebs are choosing peace over accessibility.
Outdoor Space: The year of lockdown has made people realize how important it is to have an outdoor space all to yourself. Successful New Yorkers are all proud of their high rises and apartments, but they too are looking for something close to the earth, a house surrounded by lush nature. When you have money, you will never be satisfied with living in a high-rise apartment, as private property with green outdoors will never go out of style.
Working with your own hands and growing things act as therapy. People in high stressed jobs find it soothing to grow plants in their backyards.
Luxurious homes come with an outdoor pool area that is perfect for throwing summer pool parties. What is a luxury home with a fabulous pool in it? The pool size and design are one of the determining factors for many while purchasing a luxurious house.
Renovation work: Rich people don't just buy a house and be done with it. They work with high-end designers and interior stylists to modify their homes. You may engage experienced engineers to assess the condition of a residence before purchasing the same. Let the technician evaluate the roofing and the foundation of the structure to ensure longevity.
If you require any work done around the house, you may call in for professional help. You might want to build a separate tool shed in the property to keep excess things away from the main house. It is better to hire a local contractor for a speedy service. People may employ experienced and reliable roofing contractors to create an attractive tool shed.
After purchasing the home, if you want some rooms tailor-made to your needs, you can also let the engineers and designer work their magic and renovate the place suited to your demands. You may want to enhance the lighting around the house or rebuild a space to make it a party room for your guests.
Utilization of Space: A luxury house should tell a story to anyone willing to listen. It is more than just a structure; it should be an architectural wonder. When people spend their hard-earned millions on a property, they expect nothing but perfection. Designers spend a considerable amount of time finding innovative ways to create designs welcoming to the eyes.
Some houses exude extravagance and lavishness, while others are muted in their approach. Different people desire different things out of their homes. One who wants minimal digital distraction may organize the house to hide the digital gadgets from view.
When it comes to the actual house itself, few things are a must for every high-end property. There need to be multiple baths, kitchens, and master bedrooms to accommodate everyone comfortably. A crunch of space is never an issue with a luxury house.
A Walk-in Closet: If there is one thing the rich cannot give up, it is their love for high-end fashion labels. Clothes, shoes, and bags are more than just commodities for the rich and wealthy. These items are also valuable investments for them. The couture dresses and vintage shoes need to be preserved and kept safe. One cannot just expect to stuff millions of dollars of stuff into a tiny cabinet. Rich people spend a considerable amount of time in their walk-in closets, deciding what to wear before hitting the red carpet. Often the new owners build a wardrobe space after buying the home they like. But if a house has a fabulous in-built closet, it is an added advantage.
A luxurious house sets itself apart when it is in a great location. If the residence was previously owned by someone rich and famous, it is an added advantage. A wealthy neighborhood is a vital factor in boosting up the value of the house. Who wouldn't want to live next to a Hollywood star or a pop icon? People also consider the view while deciding on the purchase of the new house. It is crucial to like the vibe of a place before owning one. Be sure to have your lawyers look over the legal deeds and the insurance work to avoid any unforeseeable hazards. A property, if maintained properly, will only yield a high resale value.