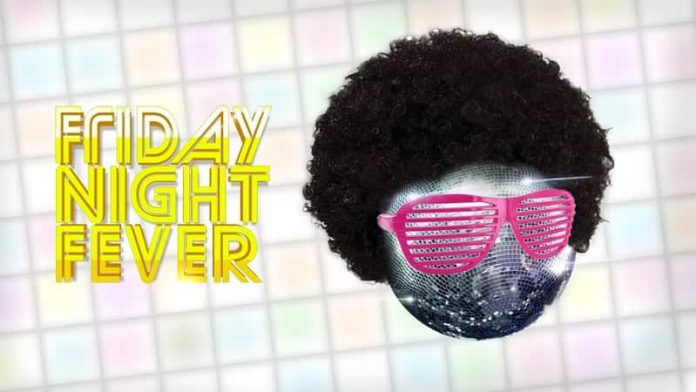 Everyone deserves a bit of Friday fun after a long week! Yet, when Friday rolls around, it can be difficult to decide what you should do with your time. After all, going out can be expensive. By staying in, you can save money while also relaxing and staying safe.
Check out these 12 creative ways to spend your Friday night.
1. Have a Movie Marathon
A movie marathon is a perfect way to wind down after a long week of working. Take a load off as you cuddle up with your family and binge your favorite movies or television shows — order food from a restaurant for an easy meal that's acceptable to eat on the couch.
For added excitement, build a pillow fort with your kids and climb inside.
2. Host a Bake-Off
Arrange a small bake-off challenge at your house and get everyone in the family involved. If you want to increase the competition, reach out to family and friends and participate virtually. If the participants live close by, they can deliver the baked goods to each other's houses — while maintaining social distancing, of course!
This will be a lighthearted activity, and it means you'll have enough sweets to last the entire weekend.
3. Try a DIY Project
Getting crafty on a Friday night can be a great way to decompress. Crafting offers benefits that are similar to those gained from meditation. It can help to reduce anxiety, stress and depression. It can also increase happiness and protect the brain from damage caused by aging. The only question is what DIY project you'll want to try first!
4. Reminisce Together
Take the time to break out those photo albums, or look through the old photos on your computer. Reminiscing with your partner can deepen feelings of intimacy and strengthen the relationship. Choose your favorite photos together and plan to have them printed and hung in your home. Don't be surprised if reminiscing leads you to start planning a new family trip.
5. Arrange a Family Game Night
Playing a board game or card game is the perfect way to embrace your inner child. With a single deck of cards, you can easily entertain the whole family.
Popular card games include:
Go fish
Blackjack
Crazy eights
Poker
6. Learn a New Hobby or Skill
Nowadays, you can learn just about anything through a Youtube tutorial. Teach yourself a new hobby or skill that interests you. This free activity will inspire your family to continue learning and trying new things. You can also learn a new language using an app on your phone.
7. Read a Book
Take a break from technology by reading a new book. To make it a more social event, join a book club to discuss the plot each month.
If books don't interest you, try flipping through a magazine or making a recipe from a cookbook. Taking a break from digital screens can help you be more mindful and productive while also deepening connections with others.
8. Exercise or Practice Yoga
Exercise releases chemical endorphins into your body, which improves your mood. Regular physical activity can also boost your confidence, promote better sleep and help with weight loss. Ultimately, exercise is great for your health and can be a social activity. Yoga may be a great alternative to traditional work-outs if you prefer something grounded in meditation with less aerobic movements.
9. Catch up on Sleep
There's power in catching an early night before your weekend. Weekends can be just as hectic as a workweek, and it's vital that you feel well-rested so that you do not experience burnout. Adults should get between seven and nine hours of sleep every night. Consider using your Friday evening to hit the hay early and catch up on the rest you missed throughout the week — try not to overdo it, because too much sleep can have a negative effect on your health.
10. Speak With a Loved One
Modern technology makes communicating with loved ones much easier. Schedule a facetime chat or phone call to catch-up with a friend or family member. You'll feel glad that you made time for them, and they will be grateful for the time you two get to share. Keep in mind differences in time-zones if you intend to call someone in another state or country.
11. Go Shopping Online
Retail therapy is a real thing. Research shows that unplanned purchases made to improve mood create long-lasting positive impacts on emotions. Additionally, feelings of regret and guilt are not common with these purchases. So enjoy the start of your weekend by doing some online shopping.
12. Create a Spa Night
What better way to relax after a busy week than an evening of pampering yourself? Take a hot bath or shower and spend the evening using your favorite lotions and bath products. Turn it into a date night by taking turns giving massages to your spouse.
If you want to include your kids, you can paint each other's nails or make homemade facials. Try using natural ingredients like cucumber, avocado or yogurt that are safe on the skin.
Fridays Are for Fun
Use these 12 activities to inspire your Friday night plans. Whether it becomes a date night, family evening or an event just for you — remember to rest and unwind. Trying something new and exciting can be inexpensive and fun when you're at home.