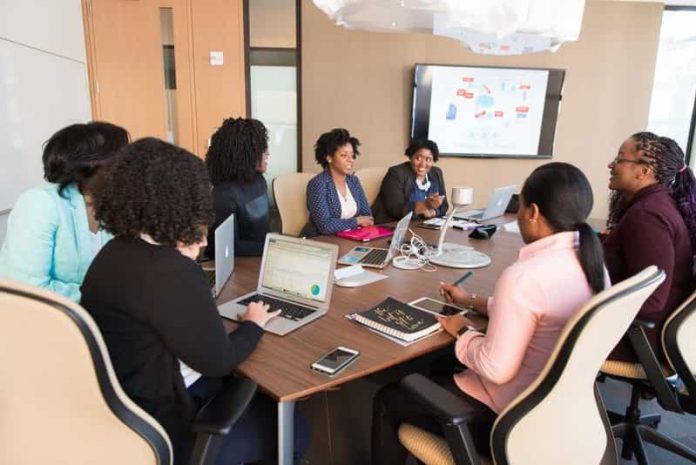 Good standards of mental health and wellbeing are crucial factors for the success of a business. Employees who are happy at work are likely to be more productive and innovative, so ensuring that you do all you can as an employer to promote a happy workforce is essential.
Here are a few excellent ways that you can improve staff wellbeing and productivity at work.
Bring Colour To The Office
You could do this in a number of ways, but one of the most effective is by bringing some greenery into your office. Plants and flowers have been shown to improve mental health, reduce stress and boost productivity, making them the perfect addition to any office. You could consider starting with an easy to care for plant and then adding more as you go.
You could also consider allowing employees to decorate their desks. You could have a craft afternoon to allow your staff time, if they want it, to decorate their desks in a way that will make them happier and more productive at work.
Have Honest Talks About Mental Health
Particularly as we navigate our way through a third coronavirus lockdown, discussing mental health has never been more essential. You could consider having a regular check-in with your team members and signposting them to places where they can talk and get help if they are struggling.
There are a number of apps available that you could consider using, many of which come with a corporate payment scheme. The use of a wellness app could be perfect for ensuring that your staff members have access to coping mechanisms and other mental health resources.
Go The Extra Mile With Employee Benefits
The benefits and perks of the job can help to boost staff morale. It may be a good idea to consider what other benefits you could offer to your employees, in ways that would enrich their lives. For instance, you might consider signing up for a cycle to work scheme to allow staff to purchase a bike for commuting.
It could also help to ensure that your employee benefits are clear and understood by all staff members. Employee benefits can get confusing, particularly with terms like 'wage sacrifice' thrown into the mix. You could consider investing in an employee benefits platform for your organisation. A good employee benefits platform shows your employees their benefits in a concise, readable way, allowing them to get the most out of their employment.
Encourage Healthy Eating Habits
Providing healthy food options at work can go a long way to ensuring a happy workforce. You could consider investing in a fruit delivery every week for your employees to enjoy. This will allow your employees to eat healthily while at work, keeping them alert and fresh throughout the day.
You could also consider switching up the traditional office pizza afternoons by looking to see which local cafes or restaurants provide healthy, tasty meals to go.
Offer Flexibility
Flexibility in working hours often ranks highly in desirability among workers. You could consider introducing flexitime or allow employees to adjust their start and finish time to suit them better. Allowing your employees flexibility in their working hours will enable them to have a better work/life balance and ultimately make happier and more productive workers.
Many of us are working from home thanks to the coronavirus pandemic. Once the pandemic has subsided, you could consider whether you wish to fully return to the office or embrace the flexibility of remote working. You could consider offering either option or a combination of the two.