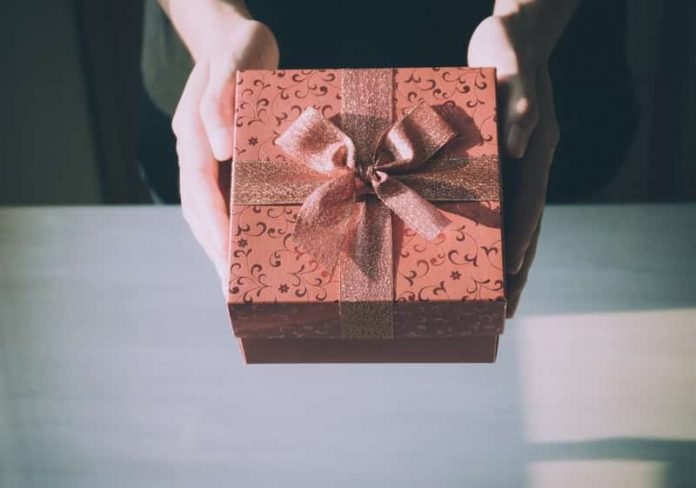 It can be a tough call to find the right gift for the employees. After all they are the cornerstone of any business and they are capable of making or breaking it.
Naturally, an occasional tap on the back can help them to stay motivated and deliver their best. But that does not mean that it is mandatory for managers to provide their staff members with gifts. But if you do that it can mean a nice gesture and help your employees to remain up on their toes.
So if you are thinking of surprising your employees, then the first thing to consider is the finance. You have to give this a lot of thought. While you can spend about $50 for your manager, such an amount is not feasible to be spent on every other member of staff.
But don't get stressed! To cut on your worries, here a guide is provided that will help you to choose the right gift for your employees. Just take a look.
1. Gourmet Gummies
Gift your employees with a sweet treat that will titillate their taste buds. You will get many options online. You can also get gift boxes that are personalised with your company emblem. These candies are great for gifting.
2. Leather Accessories
The leather gifts are something that will have never disappoint you. This is especially the case with the male employees. The most common leather gift item happens to the leather wallet. And the recipients will be reminded of you and your business, every time they takeout their wallet to pay. Laptop bags, briefcases and mouse pads are other leather accessories that you can gift your client.
3. Cell Phone Stand
Everyone comes with a nice stand to make it simpler to look at the phone. You will get cell phone stands that are compatible with both the Android and iPhone which measure upto 8 inches. As a result, most of the mobiles come within that range. Such a gift is quite useful for the recipient and this goes without saying that they will love this one as a gift. Be it for any occasion, such a gift will impress your audience.
You may also like, "10 Awesome Gift Ideas for Holiday Season"
4. Green Delights for the Garden
A dash of greenery can entice anyone who comes across it. You should choose a plant that does not call for much of maintenance and is almost impossible to kill. They will be even happier. You can opt for something from mini gardens or single succulents. You can personalise the rest of the box for creating the perfect plant gift.
5. Writing Materials
The writing materials are the best gifts for utility that you should give to your employees and help them appreciate their hard work. Nevertheless, you have to be careful at the time of ordering this kind of gift. You only have to choose the gift that fits the JD and style. Selecting the right kind of journal or pen is essential in this case.
6. Marble Pen/Pencil Holder
For the employee who is ultra-organised with sticky notes differentiated by colours, a tidy to-do list– a neat and beautiful pen holder can turn out to be the best gift. Even if they already have pen holders, the one you gift is going to be useful as well at home or in office.
You may also like this article, "Best Christmas Gift Ideas"
7. Aromatherapy Diffuser
The aromatherapy is a proven way for relaxation and reduction of anxiety, boosting of energy, release of stress and ease of depression. The aromatherapy essential oil also acts as an air freshener. The room gets filled with preferred scent which creates the ideal ambience for relaxation. Your employees will love to own this. This will give them time to relax and set their best foot forth while working on any project.
8. Customized Mug
A decorative and personal coffee mug is never a let-down and it is essentially a fantastic gift for the staff. It is practical, affordable and it is not possible for you to have too many. You can choose any colour of your choice for personalising the mug. This can match the colour combo of your brand. This way whenever they think of having coffee, they will be reminded of your brand. Not just that, your brand is also going to achieve extra attention from the passers-by, family and friends of the recipient of the mug. So this enables your brand to gain more attention.
9. Added Time Off
The employees just can't get enough of his\her added time-off. While the individual gifts and bonuses are appreciated, there is nothing that can beat the speciality of added time. So one of the best gifts to your employees happens to be added time off.
10. Personalised Items Like Tote Bags, Caps and USBs
There are a lot of personalised items like tote bags, USBs and caps which can be customised and gifted to your employees. While the tote-bags apart from being highly convenient are also eco-friendly, the USBs are the need of the hour in today's digital age. The custom caps in Australia happen to be an indispensable part of wardrobe for people across the gender and age. So when your employees receive such a gift, they will not just appreciate your gift but will also love and remember your brand. The best part, in fact, is the brand promotion that you can achieve with the help of these customised items. This way your brand remains etched in the minds of the recipients as well as his/her acquaintance for a long time to come. They help you create a buzzworthy brand without breaking the bank.
Customized trophies or plaques are also things that employees are happy to receive. They can be additional gifts to any of the items listed above. The value of trophies and plaques doesn't lie in their practical use but in how they make the recipient feel. Trophies and plaques are symbols of achievement and elicit feelings of pride, happiness, and honor in awardees. That is why employers should always consider giving trophies and plaques, along with tangible rewards, when recognizing outstanding and loyal employees.
This guide above will assist you to get the right gifts for the pillars of your company – your employees. All of these are popular and usable gifts that are bound to win over your staff's heart without you being compelled to break the bank.
For this very reason more and more businesses are embracing these gifts for enticing their employees and creating a solid brand presence. You, too, give these a shot and reward your workforce in a way that they deserve and buy gifts at websites like Awesome Gifts Company.