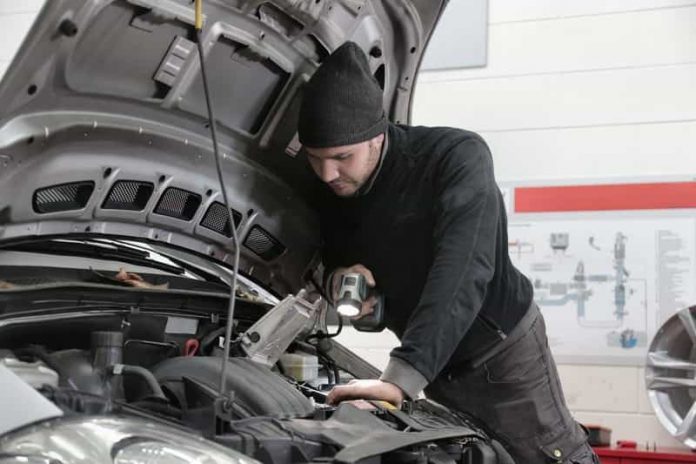 Your long-awaited trip is about to happen, and you've begun planning the fun and narrowing down the perfect destinations. We get it. Exploring new places and trying out different fun activities is exciting.
But before you hit the road, you need to prepare your car properly for the long adventure. You don't want to experience delays and incur costly repairs along the way. You want a fun-filled adventure without any vehicle breakdowns, damages, or accidents.
So how do you make your car ready for a long trip? Here is a checklist (and a few tips) to prepare your car for a long trip.
1. Check your car tires
In the US, vehicle tires problems cause about 15,000 auto accidents every year, according to the National Highway Traffic Safety Administration (NHTSA). Inspecting your car tires before taking a long trip could prevent an accident and perhaps save lives.
When inspecting your tires, you should consider two important aspects: tire pressure and tire tread.
Tire pressure
Ensure that all your tires are properly inflated before taking a long trip.
Don't rely on your eyes to check tire pressure. Use a tire pressure gauge. Some tires come with pressure ratings printed on the sides. If not, you might want to check the guidelines in the owner's manual.
Some dangers of driving on under-inflated tires include;
Less efficient braking
Increased wear and tear on the tire
Damaged axle or rim
Decreased fuel efficiency
Tire and rim separation
Less responsive to steering
Faster tread wearing
Some latest car models come with tire pressure monitoring systems (TPMS) that alert you when your tires run out of air.
Tip: check the tire pressure when the temperatures are mild – not extremely hot or cold. This is because pressure varies with temperatures and could affect the accuracy of your readings.
Tire tread
There's a reason car tires come with shapes, knobs, patterns, and grooves. These elements are essential for driving safety and performance. You should have sufficient tire tread with enough traction to grip the road.
Your tire's effectiveness reduces as the rubber on the tread wears away. The most accurate way to measure tire tread depth is by using a tread depth gauge. It's easy to use and available online or at your local auto parts store. Your gauge measurement should read 6/32" or higher. If it measures 2/32" or lower, your tires are legally bald, and you need to get new ones.
Alternatively, you can use a coin to measure tire tread depth (this method is commonly known as the penny test).
2. Check the fluids
A vehicle runs on various types of fluids, including power steering and transmission fluids, engine oil, and windshield washer fluid. Therefore before you hit the road on your long trip, ensure all the car fluids are up to the right levels.
For instance, oil is your car's most vital fluid after fuel. However, it gets worn and dirty during its lifecycle and needs to be changed regularly to keep your engine clean and maximize its performance.
Note: If you skip oil changes, go for long without changing the oil, or exceed mileage, your car could experience premature engine breakdown.
In addition, don't forget to check your car's engine coolant tank. Over time, vehicle coolant turns acidic and could damage other parts of your car, like the hoses or radiator.
3. Inspect the lights and other electrical equipment
If the night catches up with you while on the road, or if you are driving in foggy conditions, you want to make sure all your car lights are working properly. So, test the headlights, brake lights, reverse lights, hazard lights, and blinkers to ensure they are working correctly. If any of the lights are burnt out or cracked, replace them before you go for your long trip.
If your car lights are working properly (especially the headlight and tail lights), other drivers will see you even in the most limited visibility conditions. In addition, your low beam and high beam headlights will provide clear road visibility.
Have a professional check and aim the headlights correctly so that you don't blind other motorists. Sometimes, the headlight lenses cloud over and become opaque due to road grime and grit abrasion. Therefore, you should clean and polish them to make sure they are clear.
Additionally, check the interior lights to ensure they are working properly. Interior car lights help you find things easily at night or in poorly-lit conditions.
After inspecting your car lights, check other electrical components of your vehicle like the power locks, windshield wipers, horn, and power windows, among others.
However, it's challenging to diagnose electrical faults, especially with extensive and complicated electrical systems in modern vehicles. This is why you'll need an experienced technician to help you out.
The most common electrical problems in vehicles include;
Engine failure – the engine does not start
Lights malfunctioning – this occurs due to low system voltage, charging battery failure, loose wires, corrosion, or a malfunctioning alternator belt.
Battery problems – like a dead or discharged battery.
Blown fuses – fuse boxes prevent overvoltages or short-circuiting
Burning plastic smell
Note; You'll pay a fine if the police pull you over for driving with a broken light.
4. Test your brakes
If you've experienced some scraping or squeaking sounds from your brake pads, you might want to replace them before going on a long trip.
Again, most cars allow you to see the brake pads through the wheels. If this is possible with your car, determine the thickness of your brake pads. If the brake pads are very thin, perhaps less than A1/4 inch, you should replace them.
Alternatively, check a slot in the center of your brake pads – some have it, some don't. This slot acts as a wear indicator – if it's partially or almost wholly gone, replace your pads.
Additionally, inspect your brake pads if you notice your wheels are cleaner or dirtier than usual.
Other factors that indicate your brake pads need replacement include;
Vibrations or pulsation in the brake pedal
Your foot is going down further than normal when applying brakes
Longer stopping distances
Deep grinding metal sounds
Note; some vehicles come with a low-pad warning system that tells when it's time to replace your brake pads. The system is in the form of an indicator light on the dashboard that goes on when your pads need a replacement.
5. Check the drive belts
The drive belt, also known as the serpentine belt, connects the power steering, AC, alternator, and other essential components to the crankshaft.
The heat from the engine causes the drive belt to wear and tear over time. A worn-out or damaged serpentine belt will shut down your engine completely. Therefore, it's essential to ensure that it is working well.
Some warning signs of a damaged or worn-out drive belt include;
Squealing noise from your engine
Rubber peeling off the belt
Cracks, grooves, or frays in the belt
Vapor or steam from underneath the hood
Weak or slick spots in the belt
Other signs of engine overheating
Generally, a drive belt has a span of 60,000-100,000 miles. Therefore you don't always have to change them unless they are damaged or getting old. For instance, if you spot three or more cracks in a one-inch space, you need to get a new drive belt for your car.
Additionally, make sure your drive belts are set on the pulleys correctly. If not, some essential components of your car may lose power, and your car may not run properly.
Finally, check the belt tensioners to ensure it regulates the tension on the belt, preventing the belt from slipping off the pulleys.
The location of the drive belts varies depending on the vehicle model. However, you'll mostly find them at the front of the engine. Before checking the drive belts, switch off your car and let it cool down.
Preparing to depart
Everything is fine, and your vehicle is ready for the long trip. But before you hit the road, do you have everything you need for the long adventure? Sometimes you can get overwhelmed and forget to carry (or do) basic but essential things. So here's a reminder of what you need to do before leaving your home.
1. Carry spares
The US reports about seven tire punctures every second and 220 million flat tires per year. This means you're likely to experience a flat tire emergency at least five times in your lifetime (if you own a vehicle).
Therefore, you must have at least one spare wheel and tire before going on a long journey. You can have two or more, depending on the available space in your car. If you have it, make sure the tire is properly inflated and ready for use.
Also, you should have a properly working jack and spanner to help you if you need a tire replacement. If possible, test these tools to see if they are in good working condition.
In addition, learn how to change a flat tire on your own.
2. Carry an emergency kit
A road safety emergency will come in handy if anything unfavorable happens on your trip. There are various things you can include in your emergency kit. They include;
Flashlight
Water bottles
Cell phone charger
Alcohol/antiseptic swabs
Band-aids
Gauze pads
Rain gear
Some towels
… and more.
If you lack an emergency kit, pack these supplies in a small backpack. Again the emergency supplies will vary depending on your family and the time of the year.
In addition, make sure you carry a first aid kit.
3. Enroll in a roadside assistance program
If you want peace of mind while on your long trip, join a roadside assistance program as an added insurance.
In the event you are involved in an accident or break down, you'll be able to access professional services to help you repair or tow your vehicle. This is important, especially if you don't have any knowledge of car maintenance.
Some roadside assistance services and benefits include;
Battery jumpstart
Tire replacement
Towing
Locksmith/lockout service
Fuel delivery
Accident coordination
Ambulance coordination
Legal assistance referral
Travel costs and hotel accommodation
With a roadside assistance program, you'll avoid expensive repair bills and have peace of mind while on your long trip.
Last word
Taking time and measures to ensure your vehicle is in good condition prior to a long trip will prevent you from spending your time away in a repair shop. Instead, you'll have peace of mind knowing that your vehicle is in excellent shape and ready for the long ride. If you need some expert legal advice about vehicle safety, get in touch with a personal injury lawyer.