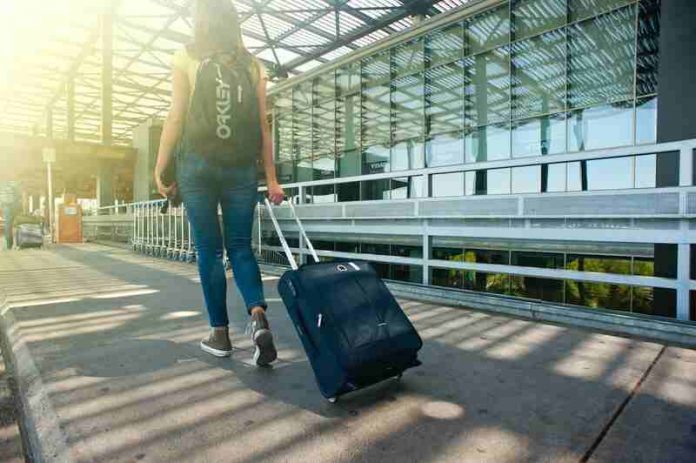 To come out of our comfort zones for traveling is a way to see, taste and try new things. It challenges us to explore and experience new regions and also meet with different people while also making new friends. Moreover, you can explore new and exciting adventures, and share meaningful experiences with your friends and loved ones.
There can be three chances or aspects of exploring and unlocking new things:
1. Novelty
A person willing to explore something unusual or new or being really curious about finding and exploring novel things.
2. Involvement
A person who is involved in this state of mind moves around, to find out new things. Involvement of this kind inspires anyone to explore everything. Traveling is the best option for this type of involvement in such activities.
3. Social interaction
During social interaction, Individuals have equal influence over each other in every social meeting. Primarily it refers to mutual encounters in which people are with each other and physically present for a specific time period.
Unforgettable Places to Travel
Things that are memorable and unforgettable and keep our thinking fresh are very enjoyable and marvelous. Experiences that warm your heart and light up your soul are memorable, given as:
Cruise the world's longest river (Egypt)
Travel through the longest river in Egypt and get mesmerized by its beauty.
Gaze on magical Petra: A city as old as Time (Jordan)
The mountains of Petra are prominent curved facades, celebrated tombs, and the greatest treasure for archaeologists.
Watch the sunrise over the Pyramids of Meroe (Sudan)
Sudan has got almost double the pyramids as compared to Egypt, which is obviously a hidden gem for explorers.
Experience Easter in Jerusalem (Israel)
Holy Week in Jerusalem has a really great spiritual meaning.
Walk through Cappadocia's Lunar Landscape (Turkey)
One of Turkey's star attractions is Cappadocia's deeply eroded volcanic scenery with its towering fairy chimneys and atmospheric cave hotels.
Discover the Middle East's great secrets (Lebanon)
Lebanon holidays welcome you to fresh land and greenery with an amazing history and natural beauty.
Experience the soul of Arabia (Oman)
Fairytale forts, wild frankincense groves, towering mountain ranges, and seas of rippling golden sands are the treasure of the Sultanate of Oman.
Indulge your inner nabob at Indian Palace Hotel (North India)
Mughal empires have spread and left an architectural legacy of symmetrical domed masterpieces which reflect Turkish, Persian, and Indian Designs.
Journey of the Roof of the World in high Himalayas (Ladakh)
Jaw-dropping scenery and magical sights with adventure and luxury should look no further than Ladakh. (It is called a bridge between the earth and sky and is located in the high Himalayas.)
Make a beeline for the pearl of the Indian Ocean (Sri Lanka)
Ancient monuments, mountain scenery, and tropical jungles have leopards, elephants, and bears. Sri Lanka is, no doubt, a stunning destination with great appeal.
Go through this page if you are looking for Thailand holiday packages.
Private Jet charters are the bedrock for traveling
Quality time with family and friends. Complete flexibility with how you spend your days and the luxury of having everything is a blessing for you if you plan an unforgettable experience. To avail of all these luxuries Private jet can be the best option to travel around. The private jet price Toronto are additionally very reasonable. A personal guide, your vehicle, and welcoming staff are all the objects which make your fancies accurate. The best services of private jets Charter companies and private jet service providers that offer corporate jet rental are designed to provide you with a luxury travel experience. Long gone are the days of handling trips on paper but booking them fastly to reach your dream destination.
Travel Insurance
Suppose you are just on your plan to travel, so you should have travel insurance. This insurance provides financial protection if anyone faces problems while traveling or on holiday. Travel insurance covers a series of possibilities, from medical care to lost luggage or in case of an accident or illness. Travel insurance is basically a coverage designed to protect against any financial losses and risks of health and luggage. Like starts from minor risks like missed airline connections and delayed baggage to more serious issues such as injuries or major illnesses.
Conclusion
In this hectic life, if someone takes out time to travel to their dream destination, not only for peace of mind and heart, but relaxation is a priority. While traveling in this dreamy world private jet should be a priority if expenses are available. But group charter can facilitate an opportunity to meet new people and make friends. And during this process, a must thing that can be considered is travel insurance. Insurance brokers Oakville and insurance agents help out in any case of a mishap. While adopting all these, we can have an unforgettable travel experience with family and friends.