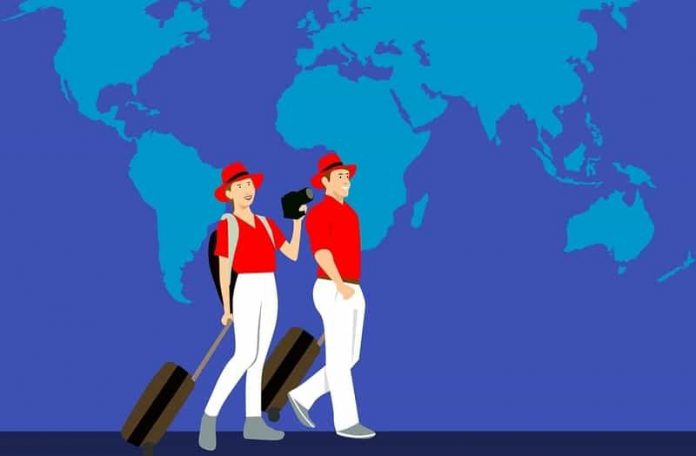 With the travel industry gradually returning to normal, travellers may need to make adjustments to their upcoming travel plans. Travel insurance remains one of the most important factors for consumers looking to jet off abroad this summer. Continue reading to familiarize yourself with four types of travel cover you may need for your 2021 holiday.
1. Corporate travel insurance
Corporate, or business, travel insurance provides protection for business owners, directors, and employees of a company conducting business abroad. Some insurance providers also extend their policy to cover immediate family members as required. Each insurance provider offers a corporate travel insurance plan unique to them but the vast majority cover medical expenses, emergency travel expenses, and cancellation cover. They may also offer a wide range of additional benefits such as cover for directors' personal leisure trips or your own dedicated insurance professional for the duration of your trip.
2. Student travel insurance
Student travel insurance is designed for students looking to venture abroad for a short-term trip or as part of a gap year. Travelling as a student can be a great way to experience new cultures from that of your own and see the world. But with most students living and studying on a tight budget, a trip abroad may not necessarily rank highly on your list of priorities. Student travel insurance can protect you from any unexpected emergencies, illnesses or cancellations during your stay and can cover you for up to several months to a year. If you are planning a last-minute summer getaway with your classmates this summer, you must organise student travel insurance for each traveller ahead of time.
3. Coronavirus travel insurance
With the tourism industry still reeling from the long-standing effects of the coronavirus pandemic, a number of leading insurance providers are putting traveller's minds at ease by offering coronavirus travel cover. Under these policies, holiday goers are protected from the financial burden of catching the virus abroad or in the days leading up to your trip. They may also be able to cover the cost of your holiday if your flight is cancelled due to a change in government rules and regulations at the last minute. To find out if your usual travel insurance provider includes coronavirus cover, you must research any recent or updated policies ahead of time.
4. Multi-trip travel insurance
Multi-trip travel insurance can cover travellers with a number of holidays planned during the next year. This is a great option for frequent flyers looking to cut down on travel insurance costs or employees that have recently relocated for work and are interested in paying a flying visit to their friends and family on a regular basis. The timeframe of each policy differs depending on the travel insurance provider but most last for up to 12 months and cover trips of up to 60 days. Multi-trip travel insurance tends to cover the same costs of standard travel insurance, such as medical fees, cancellations or days, and loss of baggage. By spreading your travel insurance cover across a prolonged period of time, you can benefit from maximum cover at all times and end up saving a considerable amount of time and money in the process.
As a first-time or seasoned traveller, there are a number of factors you must consider ahead of your 2021 holiday. For example, if you are travelling for business purposes, you may require corporate travel insurance. Student travel insurance, on the other hand, has been designed for students looking to experience the world on a budget. Coronavirus travel insurance can ensure you are protected by the utmost health and safety measures during your trip and multi-trip travel insurance is a great option for frequent flyers.