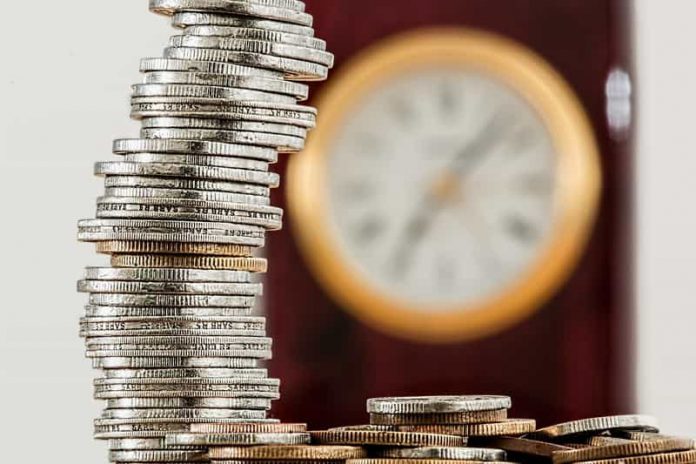 Are you in the midst of the Dave Ramsey 7 baby steps and looking for great apps to help with your financial health? Are you looking into finding more information on bankruptcy and how to understand the process? In no particular order, here is a guide about some of the top 5 apps to help you from baby steps to bankruptcy:
1. Savvy Debt Payoff Planner
If you are on either baby step one or two, Savvy may be right for you. Savvy is a debt payoff planner with the focus on getting individuals out of debt cheaper, easier, and faster. It utilizes Savvy's own algorithm that takes both the snowball method and avalanche method for paying off your debt.
What is the Snowball Method?
At a general glance, the snowball method is where you pay the lowest amounts first, regardless of the interest rate. This has been a method recommended by Dave Ramsey, who has developed the baby steps to reach financial freedom.
What is the Avalanche Method?
This avalanche method is the process of paying off your debts by eliminating the highest interest rate debt first and ignoring the debt amount. This can be a good method, as it can save you money in interest compared to the snowball method.
What is the Savvy Method?
As stated earlier in this article, the Savvy method is a combination of both the avalanche method and snowball method. Savvy will prioritize which debt you should pay first by taking into account all of your highest interest rate debts as well as small debt amounts. Savvy, on average, saves the user more than $2,000 in interest compared to the snowball method.
Fortunately enough, not only does Savvy help get you out of debt cheaper, easier, and faster, it also helps you stay out of debt by offering their budget feature. Currently Savvy is offered a completely free no-ad version and a paid $5.99/month version. The budget feature is enabled on both the free and paid plan.
Is it Worth Paying $5.99/month for Savvy?
If you are taking a look at the Savvy debt payoff planner and are unsure if you should subscribe for the paid version, here are some things to understand before doing so. When you decide to subscribe to Savvy's paid version, you are welcomed with a 30 day free trial. If you are at all concerned about paying $5.99/month for Savvy, you are able to try it out for free for a month. Not only are you welcomed with a 30 day trial, but you also will be able to add your accounts fully automatically by signing in to your institution through the Savvy app.
2. Dave Ramsey Baby Steps App
If you are a Dave Ramsey follower and are a baby steps, then this could be a good app to consider. The process helps you get out of debt using the snowball method, while keeping track of the baby step you are on.
How Much Does the Baby Steps App Cost?
The Baby Steps app offers a few different ways to pay for the app. Unfortunately, they don't offer the app for free. The three different payment plans available are as follows:
3 months for $59.99 (after 14 day free trial)
12 months for $129.99 (after 14 day free trial)
6 months for $99.99 (after 14 day trial)
These monthly subscription plans give you access to their Ramsey+ membership.
Is the Dave Ramsey Baby Steps App Worth it?
It is hard to say if the Baby Steps app is worth $129.99/year. At that upfront cost, it would put it around $10/month to use the app to help you get out of debt. It is clear that it does offer quite the assistance and organization to budget to get and stay out of debt. However, the question of if it is worth the membership fee is hard to say.
3. Unbury.me
You may be in a place where you are more or less looking to calculate some numbers and see what your debt payoff plan could look like. With that being said, Unbury.me is a free web platform to help you calculate your loan's debt payoff plan. This is one of the more simpler options, as it just helps you figure the debt payoff options.
Pros and Cons to Unbury.me
As there can be many pros to something, there tends to always have cons as well. With that being said, here is a list of some of the pros and cons to Unbury.me to help with your understanding of the platform:
Pros:
Completely Free
Simple to Use
Understandable UI/UX
Cons:
Unable to link bank accounts automatically
Calculates paid off date but does not tell you which accounts to prioritize
Only allows you to choose between snowball and avalanche method
Unbury.me is a quick and simple way to get an understanding of how long it may take to get out of debt and reach financial freedom. However, there are a few pieces missing that would make the platform even better.
4. Ascend's Chapter 7 and Chapter 13 Bankruptcy Calculator
Filing bankruptcy can be an extremely difficult decision to make, so it can be helpful to have free resources to help make the most informed decision. If you are currently in the midst of the baby steps and don't see a way out of the debt by paying it off, you can look towards bankruptcy to wipe the unsecured debt clean.
If you feel as though you are stuck or unsure if you can pay off your unsecured debts, you can take one of Ascend's free Chapter 7 or Chapter 13 bankruptcy calculators to compare your options.
What are Bankruptcy Calculators?
Bankruptcy calculators are generally applications on the web that allow you to understand costs and information about bankruptcy. You need to qualify often by being under the bankruptcy income limit in order to file Chapter 7 bankruptcy. As such, you can take the Chapter 7 bankruptcy means test calculator to see if you may qualify for bankruptcy. On the other hand, Chapter 13 bankruptcy is the process of restructuring your existing debt into a payment plan. With that being said, you can use the Chapter 13 bankruptcy calculator to see what your estimated plan payment could look like. Either way, if you are just looking to understand more about the process or looking to see if you may qualify for Chapter 7, it can be helpful to use one of Ascend's bankruptcy calculators.
How Do You Know If You Should File Bankruptcy?
As stated earlier in the article, making the decision to file bankruptcy can be difficult and overwhelming. Given that it can be intimidating, it is important to understand if filing for bankruptcy is the best option for you. Here are a few things to consider before making your decision to file for bankruptcy:
Are you receiving any wage garnishments?
Can you afford bankruptcy?
Have you lost your job and have thousands of dollars of unsecured debt?
Is there a lawsuit filed against you?
Are the interest rates increasing?
Are you behind on your mortgage and have a lot of home equity?
As those were just a few of the factors to consider before filing bankruptcy, it can be helpful to utilize an accurate bankruptcy calculator to help you compare your options.
5. Qoins
Qoins, similar to the app, Acorns, is a debt payoff app that focuses on the hands-off approach. It rounds up each transaction and saves that extra cash. At the end of the month, it will put that cash towards your debt each month. However, one thing to note is that there will be a $2.99 fee taken out at the end of each month from the extra cash saved.
Should You Use Qoins?
Qoins can be a great option for individuals who don't have a lot of time on their hands but are ready to get out of their debt faster. However, there will be an increase in the monthly fee to $4.99/month if you have multiple debts.
If you are someone that loves the idea of getting out of debt faster and focusing on other areas of your life, then Qoins could be an option to check out. As the fees can be high and don't offer features that some apps have, it can be helpful to look at all of your options before signing up for anything.
Conclusion
You could be in the middle of Dave Ramsey's baby steps or looking to understand a bit more on bankruptcy. Either way, there are different apps out there to help reach and offer the assistance you are looking for. Some apps are free, while others can cost money, so it is important to understand the cost, and the pros and cons before making your decision.