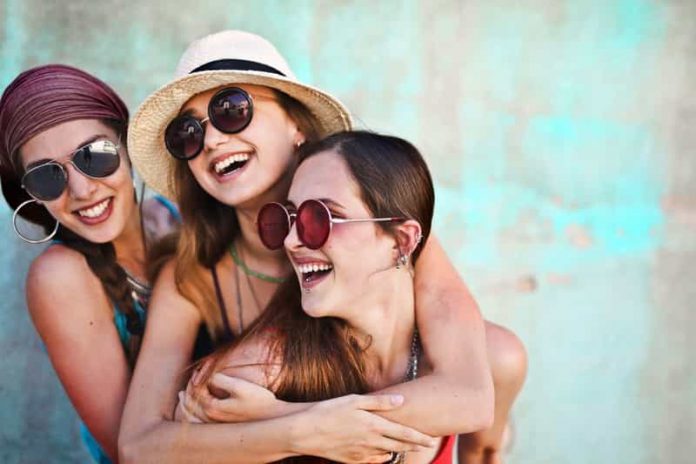 This year's sunglasses trends are bigger and bolder than ever. From DIY jeweled frames going viral on social media to increasingly oversized and colorful frames, sunglasses are just getting bolder with every season. But have you ever wondered how your favorite sunglasses trend got started? Most sunglasses styles popular today are actually inspired by iconic frames from the past! Let's take a look at the most iconic sunglasses from the 1950s until now.
Don't forget, if you're looking to add one of these iconic styles to your wardrobe, then you need to shop with a coupon code. With a valid discount code you can save on many of the best quality sunglasses available today from trusted brands like Oakley and Ray-ban. For instance, with this great Oakley promo code, you can enjoy an exclusive discount on your next pair!
1. 1950s – Wayfarers
Wayfarers were considered to be the most elegant choice for people in the 1950s. The first pairs of wayfarers, notably created by Ray-Ban, were made famous by James Dean in Rebel without a Cause. The Wayfarers fame rose to iconic levels when Tom Cruise slid across his living room wearing a pair in the movie Risky Business. These iconic shades have been famous ever since!
2. 1960's – Cat eye frames
Large plastic frames were widely popular in the 60s, especially cat eye frames. Nothing spells more hollywood 60s glam than a pair of cat eye shades! The frames became iconic thanks to a little help from the rising starlet Audrey Hepburn in Breakfast at Tiffany's. She wasn't the only famous actress to wear this look, Mairlyn Munroe did too! Cat eye frames have made a full comeback in recent years demonstrating just how often fashion repeats itself.
3. 1970's – 'John Lennon' Glasses
Aviators with small round frames have been famous since the 70s. These psychedelic frames were popularized by none other than the legendary John Lennon throughout his career. Oversized plastic frames also made their first appearance and the two trends often overlapped causing big, round frames to become popular too! 'John Lennon' glasses became popular once more around 2011 thanks to a Lady Gaga video.
4. 1980's – Aviator Sunglasses
Tom Cruise managed to launch yet another sunglasses trend in the 80s! After he famously wore a pair of black aviators in his movie, Top Gun, aviator sales allegedly rose 40% that year. While this trend may have picked up steam in the 80s, you could say that aviators have never gone out of style since!
5. 1990's – Oakley sunglasses
Back in the 90s, Oakley created a line of sunglasses with colored lenses that became an iconic piece of 90s fashion! Famous stars like Britney Spears and Justin Timberlake were known to wear the trend. In the past decade, Oakley's rising to fame once more by offering premium cutting edge sports sunglasses along with a seperate line of modern, everyday styles.
6. 2000's – Bug eye glasses
The same oversized sunglasses popular in the 60s made a comeback with the help of Nicole Ritiche and the Olsen twins! "Bug eye" frames, in other words large circular frames usually kept in plastic frames, were all the rage in the early 2000's.
7. Now – Blinged out frames
Lately, sunglasses trends have been all about achieving a bold and dramatic look. Bedazzled frames, bright colors, and big frames have all come back into fashion this season. Blinged out frames are especially on trend, with social media readily offering lots of versions you can DIY at home yourself.
But most of today's most popular trends can all be traced back to an earlier iconic pair of sunglasses. Even the bedazzled frames that are popular right now are a throwback to John Elton's signature looks. So never throw away your old pair of sunglasses, because you never know when the trend might come roaring back!