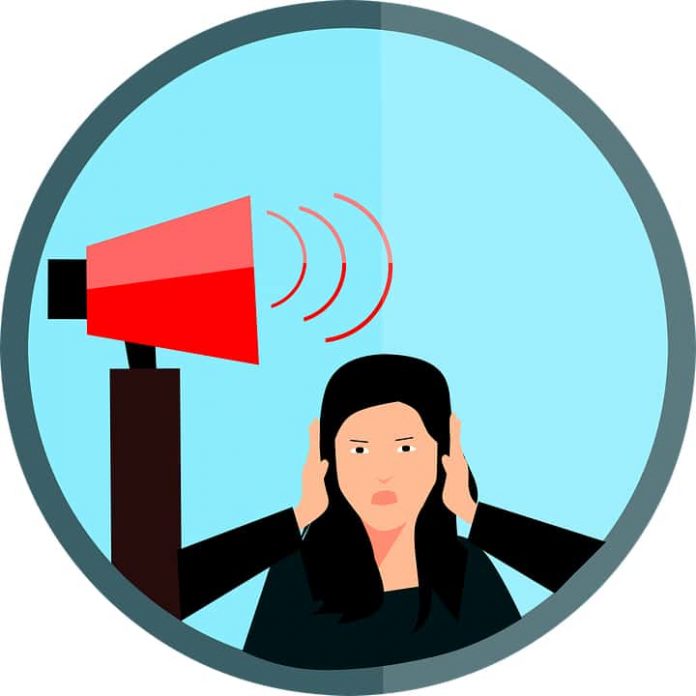 Is your next-door neighbor learning to play guitar or parting all night? Well, whether you live in a condo, apartment, or house, nothing is frustrating than dealing with noisy neighbors, especially after a day spent at the office.
Excess noise can pose issues like hearing loss, hypertension, lost sleep, and other issues. In fact, noise pollution is vital for your family's well being. Soundproofing your floor allows you to have better control acoustics and reduce noise-related frustrations.
So, let's check out few tips on how to block noise from the neighbors.
Acoustic Underlayment
There are tons of special soundproofing materials available in the market that you can place it over a plywood or concrete subfloor and cushion it to lower airborne and impact noise. Common underlay materials are rubber, cork, vinyl, and foam. But if you are an eco-conscious homeowner, it's a good idea to choose recycled rubber underlayment.
High-Density Mats or Rugs
Heavy-duty rugs or mats not just improve home decor, but also block outside noise. It's a good idea to use rubber floor mats. Simply place them near the high-sound area, and they muffle vibrations and sound within seconds.
Floating Floors
A floating floor is a floor not stick to your subfloor. It means it sits freely on the subfloor, thereby preventing vibrations for moving via joists. They help you soundproof both concrete as well as wooden floors. But you will need to consider things such as floor height, finish, and building codes.
Sound Deadening Vinyl or Mass Loaded Vinyl (MLV)
Mass Loaded Vinyl is a soundproofing material used to dampen vibrations and noise. It is great to use in both commercial and residential buildings. It actually adds dense mass to an enclosed region to block sound waves. You can use sandwich Mass Loaded Vinyl between drywall layers and other building materials to make your ceilings, walls, and floors soundproof.
Acoustic Floor Tiles
Acoustic floor tiles are special tiles made for flooring. They are great for hotels, offices, houses, and classrooms. It can lower echo and vibration in rooms with hard floors and robust surfaces.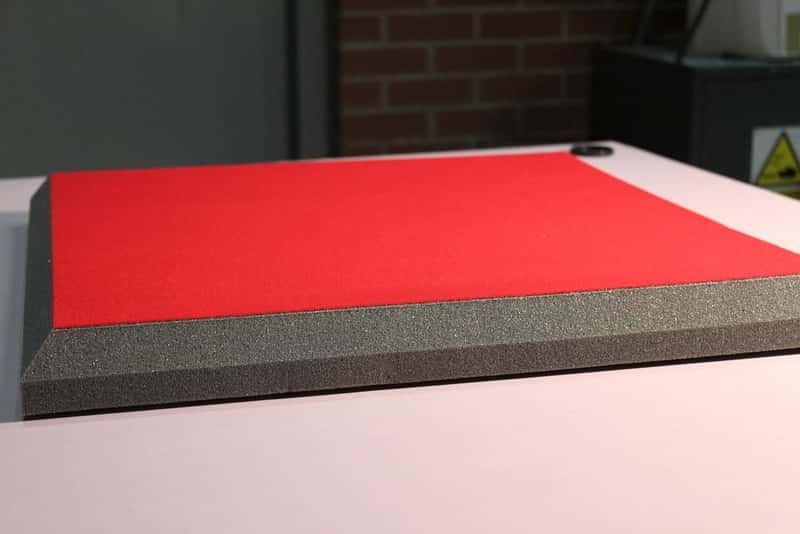 Interlocking Mats
Interlocking mats are easy to move and made of diverse materials like EVA foam, rubber, PVC, XPE foam, etc. Their edges are built in such a way that they interlock by sides, and this prevents any sound coming. They are also easy to clean and have a long-lasting life.
Acoustic Mats
Acoustic mats are usually installed underneath floor finishes. It is another way to the soundproof floor. A shredded rubber mat is a good choice as it is bulkier in comparison to cork or foam and offers you extra soundproofing advantages.
Acoustic Floor Insulation
Acoustic insulation is also a great way to control sound transmission from airborne and impact noise like sound for TV, music items. Choosing the right soundproofing material for your floor depends on your home structure. It will add an extra insulation to your flooring.
If you have property made of concrete, apply acoustic insulation directly to the concrete once you eliminate the existing flooring system. But if you have wooden floors, the best way is to insulate between floor joists via the use of Acoustic insulation.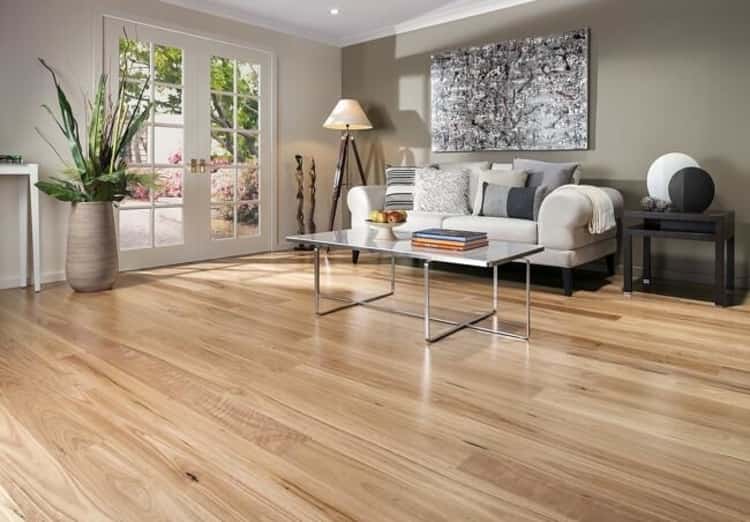 Install the flooring you desire on the top of the underlayment as a floating raft. But avoid linking it to the layer beneath with any adhesive, screw, or nail. Also, leave a gap between every wall and edge of the flooring. Fill this gap with acoustic sealant. This will reduce the sound transmitted via walls into other parts of the building.
Sound Absorbing Carpet Pads
By adding sound-absorbing carpet pads, you can easily block any sound and prevent it from transmitting further. Choose carpets with denser, thicker, and noise absorbent pads. They are usually available in diverse sizes, textures, and thicknesses.
In case you are living in a multi-level building, it's a good idea to choose a memory foam carpet cushion. It is because they are comfier and are built to blend well underneath.
You may also like to read: "Property Privacy Ideas for Your Home"
Anti-Sound Boards
Install anti-sound boards in your subfloor to lock any sound passing down or coming up. There are tons of options available; the right one depends on the flooring you pick.
Noise Proofing Compound
You can use popular green-blue noise proofing compound to lower noise from either side of the floor. Apply it directly to the exiting floor or between two robust surfaces. You can also use it between the underlayment and floorboard. The nicest thing is that it is non-toxic, eco-friendly, and odorless. Within 30 days of application, you will see the outcome.
Noise-Proof Windows
Of course, walls and windows also play a major part in transmitting sounds. Noise proof windows Melbourne are one of the best ways to reduce impact noise from neighbors, traffic, pedestrians, and other outside sources. They have the potential to lower noise by 75 to 90%. In fact, it can boost memory and enhance the productivity of your children.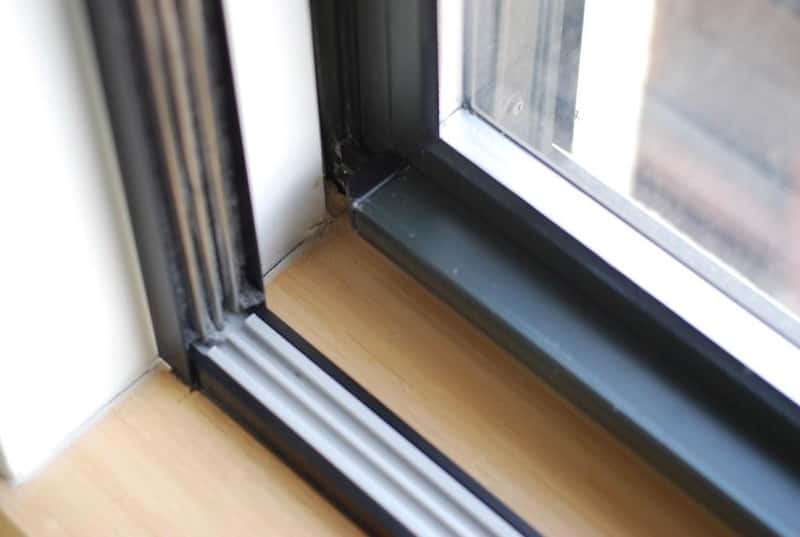 They are also effective in guarding against skin cancer, allergies, and other skin issues. These energy-efficient windows also help you save on your air conditioning bills during summer and heating expenses during winter.
Soundproof Floor Panels
Soundproof floor panels are also a good idea to lower noise from noisy neighbors. They usually come in 10 square feet.
Hire an Expert
If you are not able to soundproof your floors on your own, it's better to hire a savvy technician for the job. They will help you to decide what option is best suited for your home.
Other Tips:
Wear gloves, goggles when handling saws, screws, hardwood, and dampening compounds.
Buy the best soundproofing material for your downstairs neighbor form a reputed store only.
Take permissions from the building owner before implementing any changes to the floor structure
It's better to consult a flooring or hardware store before making any alterations to the floor on your own. Click a picture of your floor or sub-floor so that they can help you get the right products, tools, and suggest the best method.
Wrapping Up:
If you reside in a big city or crowded region, the chances are that you have encountered noisy neighbors and loud traffic at some point in your life. Noise can affect your ability to relax, concentrate, and sleep. Thus, soundproofing floors are essential for better privacy and comfort in your home without any outside interference and high utility costs.