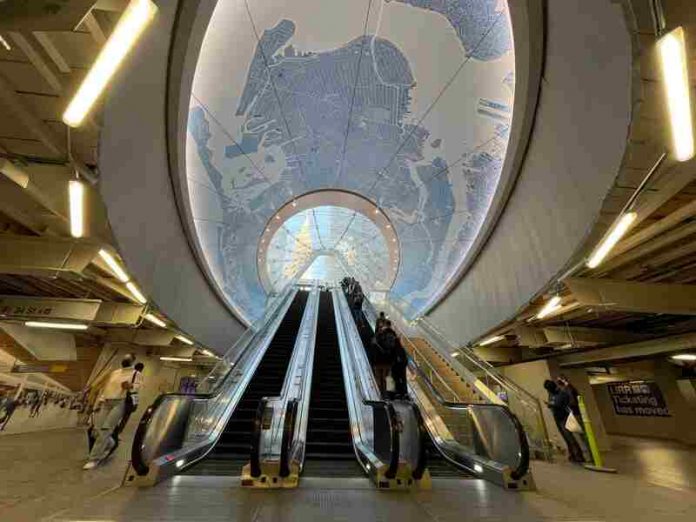 Pennsylvania Station, better known by its shorter name Penn Station, is not only New York's busiest transportation hub but the busiest in the entire Western Hemisphere. As befits the City that Never Sleeps, Penn station is always bustling, no matter when you visit. And with its transportation connections not just across the city but across the northeastern United States, Penn station can be a hard place to avoid for travelers to New York.
But if you find yourself with some time to kill between trains, you're in luck. Penn Station is located in the heart of Midtown Manhattan, so there is no shortage of things to do here. In fact, you'll find some of New York's top attractions just a short walk from the station itself. Plus, it's easy to hop on the subway and get just about anywhere in the five boroughs from here.
Drop off your bags at a luggage storage near Penn Station, and you'll be able to enjoy some of the very best of what New York has to offer. The Big Apple is just waiting to be explored, so what are you waiting for?
Madison Square Garden
This world-famous arena is just a block away from the station, and it's home to some of the biggest names in sports and entertainment. If you're lucky enough to catch a game here, you'll see why this place is legendary. But even if there's not an event going on, it's worth taking a tour of this iconic venue.
Madison Square Garden has hosted some of the biggest sporting events in history, and it continues to be an iconic venue where the best of the best ply their trade. As the home of both the New York Rangers hockey team and the New York Knicks basketball franchise, there's pretty much always something going on here. And if you're a fan of either team, you won't need convincing that this is a pilgrimage worth making. But even if you're not, it's not hard to be swept away in the glamour and prestige of The Garden.
The Empire State Building
One of New York's most popular tourist attractions is just a short walk from Penn Station. The Empire State Building offers stunning views of the city from its 86th-floor observatory deck. On a clear day, you can even see all the way to Connecticut and Pennsylvania.
This art deco masterpiece has been a New York icon for generations, and it's easy to see why. The views from the top are simply unparalleled, and there's no better way to get a feel for the scale of this incredible city. Even if you've been to New York before, the Empire State Building is worth a visit. You'll be blown away by just how much the city has to offer.
The High Line
The High Line is one of New York's most unique attractions. This elevated park was built on an abandoned section of elevated railway track, and it offers stunning views of the cityscape below.
The High Line is perfect for a leisurely stroll, and it's a great place to people-watch. You'll find yourself surrounded by New Yorkers of all types, and you're sure to see something unique no matter when you visit.
Rockefeller Center
Rockefeller Center is one of the most popular tourist destinations in New York, and it's just a short walk from Penn Station. This massive complex is home to some of the city's best shopping and dining, as well as iconic attractions like the Top of the Rock Observation Deck and Radio City Music Hall.
No matter what time of year you visit Rockefeller Center, you're sure to find something going on. During the holidays, the area is transformed into a winter wonderland, complete with an enormous Christmas tree and ice skating rink. And in the summertime, the area comes alive with outdoor concerts and events.
Times Square
You can't come to New York and not visit Times Square. This world-famous destination is just a few blocks from Penn Station, and it's always bustling with activity. Whether you're taking in a Broadway show or just doing some people-watching, Times Square is a must-see for any visitor to the city.
Be sure to catch a glimpse of the legendary New Year's Eve ball drop location while you're here. Times Square is the perfect place to ring in the new year if your trip coincides, and there's no better way to start off your trip than by watching this time-honored tradition.
National Museum of Mathematics
For a quirkier taste of what New York has to offer, check out this unusual museum just a short walk from Penn Station. The National Museum of Mathematics is dedicated to all things math, and it's sure to delight anyone interested in numbers.
Even if math wasn't your strong suit in school, the interactive exhibits at this museum will break down mathematical concepts in an interesting and entertaining way. It's an excellent activity for families to enjoy in New York, but it's not just kids who will get something out of this museum. If you just have an hour or two to kill between trains, this is a great place to spend it.
Conclusion
With so many things to see and do near Penn Station, you're sure to have a great time no matter what you choose to do. So get out there and explore this fantastic and iconic city!