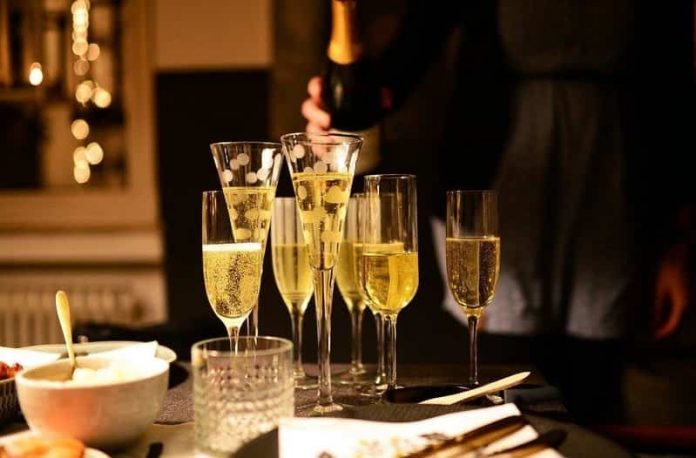 The year is finally coming to an end and you wish to make the most of this precious time you have left to leave behind a memory that you never forget.
Of course, some people feel stressed since it is so much you can do but the clock is ticking and you are only left with a few days. Ease up as we have come up with some of the best ideas you can try out either you are celebrating your new year's eve.
You can also plan a trip for New Year's Eve in Sydney where they have fantastic venues for people to visit and enjoy the things in store for them there. You can also go out with your family and watch a New Year's parade from up-close. This will be the best moments where you can bond with your loved ones and have a wonderful memory that will last for years to come.
Prepare an Extravagant Meal
If you are someone who wants to make the most of their time enjoying the day at home, it is always a challenging idea to start cooking up an extravagant meal.
You can cook up anything. It can be a recipe you have always wanted to try but we're putting it off or didn't think you could do it. You can also make more than one dish. Pick out several dishes you want to try out and buy the ingredients at the store. Then spend your day cooking and experiment with food.
Who knows, you might even end up making up your own type of signature dish for the New Year. You can call up friends to help you out so that you can all later sit down and have a taste of the meals you have enjoyed putting together.
Send Out Complementary Letters
Complimenting people can always brighten up even the grumpiest of moods. Some people might be having a good or bad new year- which is why complimentary letters might be just what they need to cheer them up.
Pour out your feelings and let the people close to you know how grateful you are to have them in your life and how much they mean to you. You can even write nice things to your relatives such as your parents and grandparents who are often the ones most in need of love from their family.
Send these letters out on New Year's Day. It will leave behind a wonderful memory for years to come when people remember the letter you gave them which made their New Year so heartwarming and special for them.
Dance the Night Away
New Year's Eve – dancing on this festive occasion is something literally everyone is doing without a second thought. But where can you dance till you can't?
If you are an indoor person, you can always turn on loud music on the speaker and have a dance-off with family or friends or just yourself if that is what you are comfortable with. If you are an outdoor person who does not shy away from dancing in front of everyone, go out at your local club and dance your heart out.
Dancing can promote less stress and increase feelings of happiness which is just what you should be getting for New Years. So you can dance all night at the bar and take occasional breaks at the bar to grab a drink or two and just have a fun night out.
Go Out With Loved Ones
We are living in times when everybody is too busy to spend some time with their loved ones. New Year is that one time when we get a break and really give our time to others, so, why not make the most of it?
You can go out with your family members or friends on a trip to places that have something special going on during the New Year's such as bourbon street in New Orleans which is filled with night clubs and New York City where parties are bustling everywhere and there is an exciting countdown display in Times Square.
Clean and Start Afresh
Now before you start skipping the 'cleaning' part we are about to mention, just hear us out. This will not be as boring as you may think it will turn out to be.
Cleaning your surroundings is also symbolic of renewing yourself for this year and starting out afresh. It is a time when you have to let go of all the things that you had kept for so long that you no longer need. You can clear out your closet as well.
Donate things to the charity. It will make you feel happy for doing something good and giving things to others on this day always makes people happy. Once you have cleaned everything, it time to go shopping. Treat yourself to brand new things that you wear for this year and you will be ever so close to making a better change in your life this year.
Create a Photo Album
What can be better than having a New Year to reminisce about the past memories and all the things you have experienced during that time.
You can finally take the time out and arrange a photo album to preserve the memories of the past years. Also, You can buy a photo album if you wish but if you are the DIY type, you can always make a photo album yourself, in a way that is unique and special to you.
You can call up others to bring in pictures they have of the previous year as well and have them join you in making the photo album. Everyone will take a trip down memory lane and spend the day away talking about the good old times that are now filled inside your photo album with memories that are precious to you and others around you as well.
Write Your Resolutions
New Year, new resolutions. So get that pen and notepad and get a head start of your New Year resolutions for this year.
Now, this can take a while to fill up as there are so many things you can do but are not sure what they are and how to start. This is where the brainstorming comes in. Call up your loved ones for a party where you can all decide on what everyone wants to pick for their resolutions for the upcoming year.
Let everyone come up with random ideas that they think they should be done for this year such as trying out a new sport, or visiting a place they have never been to, or reading a new book at least once a month, etc.
The list can be anything and it will help you and others realize what you really should be doing this year for yourself and note it down as your resolutions for this New Year.
Conclusion:
New year comes with a new beginning, by following this you can actually have a fun new year every time. From preparing a delicious meal or partying all night, all of it can help you to make the most of your new year's eve.