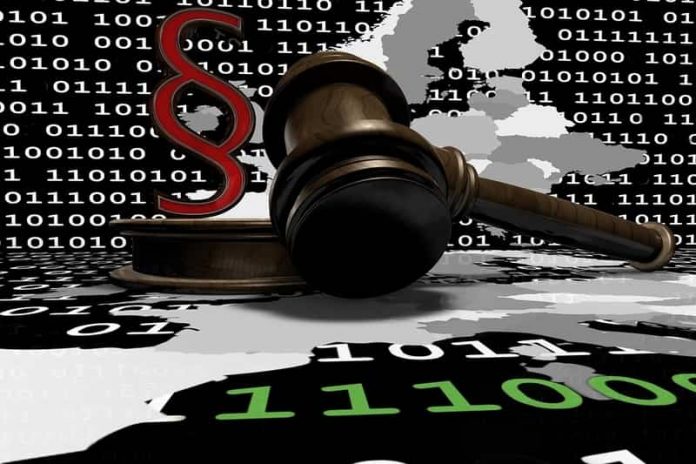 The legal market is more competitive than ever, and the rules of the game are changing.
The rise of technology has empowered clients, providing them with alternative sources of legal advice as well as the relevant information on lawyers, their expertise and fees.
Legal practice is demystified, and clients can now easily do their own research, make comparisons and negotiate. They can simply decide to move on to another company when they're not satisfied with a certain law firm's service.
However, with dedication and hard work, you can successfully grow your small law firm into a thriving company. Still, to achieve this goal, you'll need a lot more than a vision of your long-term success. Here are the steps you need to take.
1. Plan for growth
A tangible plan is essential for the growth of your business, and unless it's really deliberate and thorough, your chances to achieve your goals can be limited. The key is to recognize the factors that are restricting your growth and find the most efficient ways to overcome them.
However, to boost your odds of success, you need to treat your law firm like any other business. This means, your growth strategy has to be based on the following:
Your value proposition. What sets you apart from your competition? Why do your customers come to you for your services? What makes you their preferred choice?
Identify your ideal client. You've started practicing law to solve certain problems for a certain audience. Who is that audience? Make profiles of your ideal clients, and use them to grow your business.
Define your key indicators. You need to understand which law practice areas and lawyers are profitable and why, as well as the reasons why some are performing below their peers.
Determine your revenue streams. Verify the current ones and try to identify new profitable revenue streams that are sustainable.
Invest in people. To grow your small law firm, you will need to make new hires. Don't wait for the moment when you have too much food on your plate so that onboarding a new employee is stressful. Be proactive, and hire when you feel that the time is right, and not when you have no other choice.
Know your competition. Analyze the market position of your competitors, and try to understand what choices they are making to stimulate their growth, and why. This information can be beneficial.
GrowthPlay's work with law firms found that what distinguishes high-performing law firms from the other ones is their focus on the triple bottom line, consisting of profitability, people and purpose. They pay a lot of attention to retaining their clients, attracting and keeping talents and supporting them in their efforts to fulfill their personal and professional goals.
2. Don't be afraid to outsource
When you're focusing on growth, you can't afford to waste your resources on tasks that are not within your core competency.
It's common for small business owners to try to cut down the costs of running their business by managing various tasks all by themselves. In fact, research shows that entrepreneurs spend up to 40% of their working hours in tasks that don't generate profit, such as bookkeeping, payroll, human resource, and marketing. This leaves them less time to deal with issues that could stimulate the further growth of their business.
Outsourcing tasks that are not within your expertise to a professional third-party will save your time, energy, and money. It will also help you avoid all the stress from working on tedious tasks that you are not skilled enough for.
3. Invest in the right tools
Make use of all the technological advancements that can help you scale your business. Fortunately, there is a variety of tools that can help you streamline your practice and offer high-quality customer service.
When deciding on software that you'll use, pay attention to possible regional differences. For example, if you're running a law firm in Sydney, look for top-notch legal practice management software in Australia, that is in compliance with the Law Society regulations in Australia and New Zealand.
Using the right tools can save you time and money, while it will also improve the security of sensitive files. If your files are scanned, encrypted and backed up on the cloud, they will be accessible for you and your team members whenever and wherever you need them, and your mind can be at ease when it comes to their safety.
4. Offer great client service
Law firms are infamous for their customers' service. According to Lawyerist, less than 10% of clients who call a law firm actually get a chance to talk to a lawyer, while more than 40% of those who fill out a web-form or leave a voicemail wait for two or three days just to get a response.
You can differentiate from your competitors significantly if you focus on establishing a client-centered culture in your firm, with the best interests of your clients as guidance. This will ensure that each part of your law business is designed to offer your clients timely and adequate service.
5. Go hard with marketing
You can't expect your business to grow unless you position yourself and your law firm as a credible and trustworthy partner to your prospects. Word-of-mouth recommendations and referrals from your satisfied clients can do wonders when it comes to your reputation and client acquisition.
However, as 96% of people look for legal advice via a search engine, it's crucial that you're easy to find in searches, and that you have an impeccable reputation online too.
Take full advantage of various digital media channels, such as paid advertising, social media marketing, email marketing, SEO and content marketing.
If you follow the steps above and approach your growth plans strategically and professionally, you're heading for success.