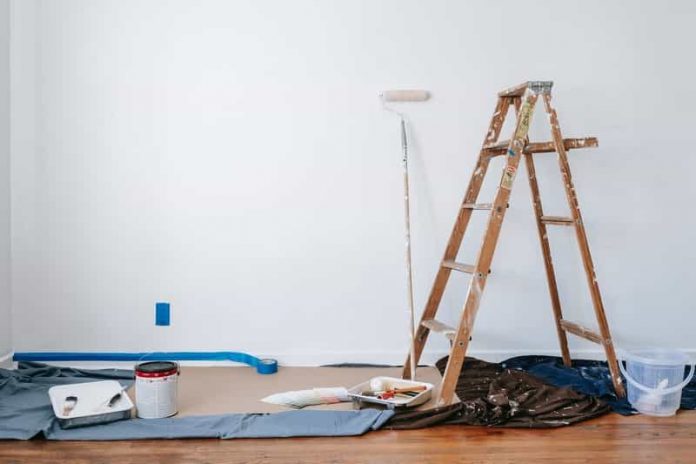 Are you thinking of fixing up your homestead this year? Some improvements significantly increase your home's value, while other repairs keep you and your family safer and more comfortable.
However, you probably have a limited amount of time and money that you want to put to best use. Here are six smart repairs to make to your home this year to enhance your living quarters and increase your property value.
1. Restoring Your Cabinetry
Does walking into your kitchen make you feel like you're entering a funeral parlor? While earlier generations opted for dark-colored cabinetry to give their home a distinctive air, today's interior designs often feature lighter and airier color schemes. You don't even have to tear out your existing fixtures if a coat or two of paint will update your look.
However, sometimes, you want to undergo more extensive restoration. For example, if you bought a home in the 70s or 80s, your cabinet drawer boxes probably consist of particleboard or another low-cost material. If you intend to stay in your home for another ten or more years, you might want to upgrade to something longer-lasting.
Your project isn't complete until you add the finishing touches. The right hardware can make your cabinets stand out and preserve the lifespan of your new paint job. Cabinets without pull-knobs invite fingerprints and frequent cleaning will eventually cause wear and tear.
2. Converting to Solar
Have you been thinking about decreasing your carbon footprint by switching to solar? If so, now is the time to act. The solar energy credits to save you money on taxes drop from 26% to 22% after 2022 and expire in 2024 unless Congress renews them. It's not that you need a financial incentive to do the right thing — but extra money in your pocket never hurts.
It's not only the tax benefits you'll reap. You'll also save considerable money on your monthly heating and cooling bills. If you spend $1,500 a year on electricity, you could save over $100 a month.
Do you have a she-shed? You might consider using solar power instead of running a line from your house. You can now purchase portable solar panels — these wonders also help renters and folks with RVs.
3. Renovating Your Garage
Well-organized garage storage space appears on many homebuyer's wish lists. If you want a project to increase your resale value, consider this improvement.
You can easily organize lawn and garden tools with a pegboard and sufficient slots to hang each item. Look skyward if you drive a large vehicle and don't have much space. You might be able to fit a shelf above your garage door. Locking cabinets provide a convenient location for storing household and automotive chemicals safely away from little hands.
4. Repairing an Aging Roof
Your roof is one of your home's most important features, protecting you and your belongings from the elements. If you noticed a few loose-looking shingles or tiles when you last cleaned your gutter, please add this project to your smart home repair to-do list.
What if you notice a leak from your home's interior? You must act quickly to avoid waterlogged insulation and studs that can warp walls and water damage that could spark electrical fires. Start by locating the roof leak — roof vents like attic fans are notorious culprits. Always wear protective equipment to prevent falls and don't hesitate to call the pros if the repair seems too extensive to DIY.
5. Replacing Your Old Windows
Do you catch a chill when you sit by your living room window in the wintertime? If so, what you feel is your energy bill money escaping while you shiver.
Some window repairs require little more than a fresh coat of caulk to fix the seals. You can also replace broken glass panes.
However, even the most quality construction eventually undergoes wear and tear from repeated opening and closing. If you feel a draft or your existing models have become difficult to operate, it's time for a full replacement. Spending the money now will save you cash on your utility bills later.
6. Upgrading Your Home's Appliances
How old are your home's appliances? If they have been around for ten or more years, you could end up spending more than necessary on your monthly utility bills.
Ever since the Energy Star program launched in 1992, manufacturers have competed for the best ratings. They now design their appliances specifically to use the minimal amount of water and electricity necessary.
The holidays will arrive before you know it — are you ready for all that baking? Perhaps this year will be the one where you install that dual oven so that you get the perfect crust on roasts and pies alike.
Make These 6 Smart Repairs to Your Home This Year
If you're thinking of upgrading your home, the six repairs above increase your family's comfort. They may even increase your property value. Which one will you tackle this year?