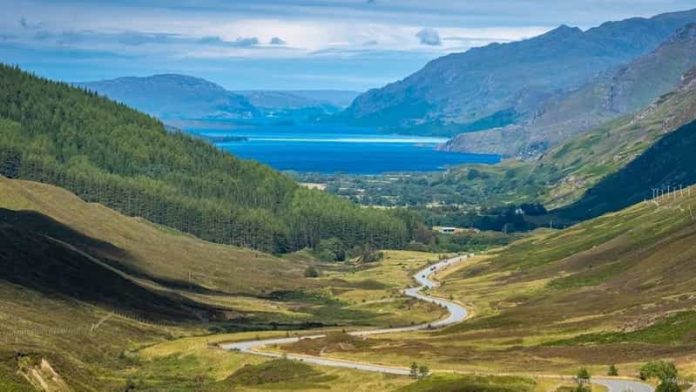 You don't have to go overseas to experience some of the best driving routes that the world has to offer. The north coast of Scotland, with its surf-battered cliffs and eye-popping firths, offers just about everything when it comes to scenery and driving interest.
Of all the road trips on offer, it's difficult to beat the iconic NC500 (that's North Coast 500). Starting and ending in Inverness, it takes drivers on a long trip around the northernmost edge of the Scottish mainland, taking visitors on a tour of all that's great about the country's coastline.
What's along the route?
As well as the drive itself, there are a few attractions worth stopping off at. Among these are several famous distilleries, including Clynelish and the Singleton of Glen Ord. If you're looking for accommodation in Inverness itself, then there's the plush hotel in the form of the Achnagairn Estate, which is an official partner of the route. For the best experience, it's worth thinking about where you'll stay in advance – a little bit of planning goes a long way, especially if you're traveling during a time when accommodation might be in high demand.
When should I go?
Being such a famous route, the NC500 tends to attract a considerable volume of traffic during peak season, which can result in a little bit of congestion in the single-lane areas around the west coast. You might decide to go during Spring or Autumn to avoid the Summer rush. Alternatively, you might make multiple stops along the way, driving a short time between each one. That way, you can drive just as the sun's coming up, and enjoy clearer roads and spectacular golden-hour surroundings.
Tips for the Route
You don't want to run out of fuel midway around this route. Fortunately, most of the villages provide automated fuel pumps, which are available around the clock. There are a few exceptions, however, so make sure that you don't allow the tank to empty too much.
The route is especially popular among motorcyclists. If you're intent on visiting Scotland on two wheels, it's worth looking into specialized motorcycle insurance. As well as being an economical choice, it might offer superior protection against the unique challenges faced by motorcyclists.
How Long does it take?
You might think that five hundred miles are doable in a matter of hours. As a general rule, you'll want three days to get around the whole thing, and ideally, you'll want to take much longer than that. There are plenty of stops to make along the way, and if you set too tight an itinerary, then you might end up rushing through areas that you would otherwise have been able to appreciate.