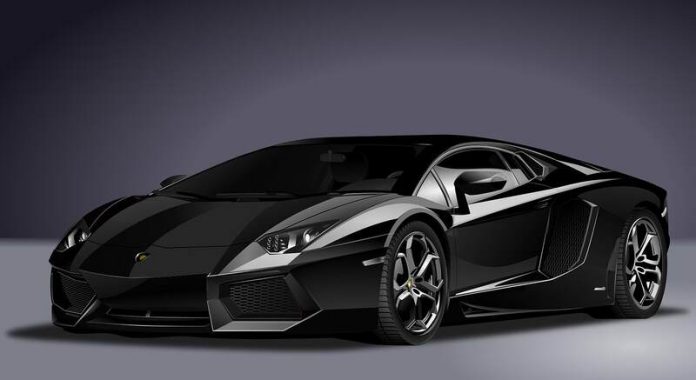 There's no better feeling than going on vacation after a grueling week, month, or year. You make all the necessary plans, including reserving your flight and accommodation. The next thing on your list will be the transportation you need to use during your vacation.
Vacations are a time to relax, and there's no better feeling of comfort and relaxation than a luxury car. Renting a luxury car is something many individuals indulge in during vacations, and the vehicles have an air of superiority and sophistication wherever they are seen.
While many people view renting a luxury car as challenging, taking time to treat yourself on your vacation with a luxury driving experience can be worth it. Here are six reasons to rent out a luxury car for your next vacation.
Reasons For Renting Out A Luxury Car For Your Next Destination Travel
Renting a luxury car makes it possible for you to experience the luxuries of driving a luxury car without buying one. When you can't afford a luxury car, renting becomes the next best alternative. There are several reasons why you should rent a luxury car for your next vacation. Below are some of those reasons
You Experience Something New
Driving a luxury car or even two is an experience that many people can't afford. However, you get to experience driving a different luxury vehicle model every time you rent one. So with luxury car rentals, you can try a variety of luxury vehicles without paying for them.
Renting a luxury car also gives you something to anticipate about your upcoming vacation. You can sample features and technologies you'd never get with a regular car rental.
Affordability
Most people associate luxury cars with the word "expensive," which is valid when you have to buy one. However, most luxury car rentals come at affordable prices depending on the rental location and company. When you're ready to reserve a luxury car rental for your vacation, you can find great discounts and deals at the rental company you choose.
Buying a vehicle comes with a lot of upfront insurance and costs, and these prices are amplified when you consider luxury cars. However, you don't have to worry about these costs with luxury car rentals. This works wonderfully when you only have a few days to spend on your vacation.
Likewise, the maintenance and repair of a luxury car are expensive due to the high value of its components. However, you don't have to worry about maintenance or repair fees with luxury car rentals since the rental company takes care of all that.
Assured Comfortability
Comfortability is one of the primary reasons people love renting luxury vehicles. The comfort and safety of luxury cars differ significantly from that of regular cars. Luxury cars are designed to make your driving experience smooth and enjoyable, with unique features to boost comfortability.
There's nothing more frustrating than being squished together in a vehicle for a long trip, especially during family vacations. Renting a luxury SUV helps you solve this problem by providing enough storage and legroom.
Aside from being comfortable driving a luxury vehicle, you can decide to get chauffeured. Many luxury car rental companies offer chauffeur services to free you from the stress of driving and offer you a comfortable luxury car experience.
It Leaves a Good Impression
Luxury cars make powerful first impressions whenever they are spotted. You can be sure that you'll leave a good impression when you arrive in that Lamborghini or Maserati. It doesn't take long to become the talk of the town once you come in a luxury vehicle.
Even if you're on a family vacation, arriving at your hotel or destination in a luxurious SUV leaves a different impression than arriving in a taxi. It doesn't matter where you're going or your plans for the luxury vehicle. It will always make a scene and leave an impression on those around you.
You Get To Try Various Models
Variety of choice is one of the best things about renting a luxury car. No matter your dream car, you'll get to choose from a wide variety of luxury cars. Owning a luxury car limits you to the model you purchase, and no one has every model of a luxury car. However, renting a luxury car for your vacation gives you access to any model available at the rental company.
Every luxury car comes with its unique features and components. Thus, by renting, you can enjoy the sporty character of the Ferrari or BMW, the refined elegance of the Mercedes-Benz, or the commanding presence of the Range Rover. These luxury vehicles turn heads every time they are seen outside. So, you not only get to travel in style, but you also get to make a statement while doing so.
Fuel Efficiency is Guaranteed
Most times, when you rent a car, you'll be the one to fill up the tank in the car. It makes sense to pick a more fuel-efficient rental car to avoid spending too much on gas. Luxury cars have some of the best gas mileage and renting one when you plan a long trip is the best option.
Renting a luxury car for your vacation means you save more during your rental period and divert the funds to other aspects of your holiday.
Summary
Buying a luxury car comes with pride and prestige, but the maintenance and repair costs often overshadow this feeling. However, renting a luxury car allows you to enjoy the comfort and prestige of driving a luxury car without breaking the bank. While the primary purpose of a car rental is to take you from one point to the other, it is worth considering the luxury car rental for comfort and style.
You'll find renting a luxury car is less expensive than you might perceive. There are luxury vehicles for every budget, and with a luxury car rental, you get a memorable driving experience you wouldn't get with a regular car. So, it's time to reserve a luxury car for your next vacation. If you're still skeptical about luxury car rentals, check out the reasons in this article to help you decide.