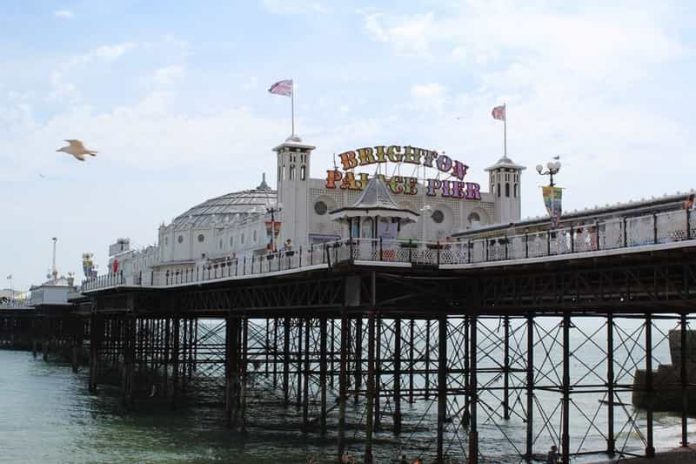 If you're ready for a city break in the UK, head to Brighton. This seaside resort in Sussex has been a dreamy destination for holidaymakers since the late 18th century when it was used as a health resort before becoming a popular choice for the rich and royal, who travelled here in the 1800s.
Today, Brighton continues to be a top choice for those planning a UK break. Its seaside location and buzzing atmosphere make it a place that has enduring charm for visitors from far and wide. Plus, it's just an hour from London, making it easy to get to for tourists seeking a vibrant city getaway beside the sea.
If you're heading to this corner of the south east, here are some ideas, activities, and attractions to try while you're in town.
Meet the Brighton Greeters
To get to know Brighton like a local, why not take a tour led by the locals? The Brighton Greeters scheme involves a free two-hour exploration of the city and gives you the opportunity to head off the beaten track and see hidden gems that only residents know about. Whether you're new to Brighton or you've been before, this is sure to give you an insight into all that's on offer here.
Brighton Toy and Model Museum
This museum is a fun choice, no matter who you're holidaying with. Adults and children alike can head to the Victorian cellars below Brighton station. These feature a collection of over 10,000 items, including vintage toys, dioramas, displays, and an impressive 1930s gauge 0 model railway layout.
Explore Brighton Pier
The Grade II-listed pleasure pier is the eye-catching centrepiece of Brighton's seafront. Filled with fairground rides and a choice of bars and restaurants, it's a bustling, vibrant spot for tourists and locals alike.
Open since 1899, the pier has been a draw for millions of visitors from around the world. Why not join them?
Brighton Lanes
Fancy a spot of retail therapy while you're here? Brighton Lanes is packed with boutiques and independent stores and galleries that sell one-of-a-kind pieces for you to cherish. You can also grab a bite to eat here to refuel before you get back to browsing the different outlets.
Fabric Art Gallery
Once you've had your fill of art in Brighton Lanes, head to Fabrica Art Gallery. Located in a former church, this gallery hosts three major exhibitions each year, along with education programs and wellbeing workshops. As a tourist, it's possible to immerse yourself in all the gallery has to offer, whiling away a few hours of your holiday here.
Brighton's LGBTQI+ scene
You can't have a Brighton round-up without talking about the LGBTQI+ scene here. This is a destination that's renowned for its queer bars and cabaret and has been since the 18th century. To discover more about the history of the LGBTQI+ scene here, take the Queers and Piers Tour, which delves into over 200 years of history, covering Regency Dandies, 1950s gay and lesbian life, and visits from Oscar Wilde and Dusty Springfield.
There's so much to see and do in Brighton. Whether you're visiting for a weekend or a fortnight, you'll always have somewhere to go and places to explore.