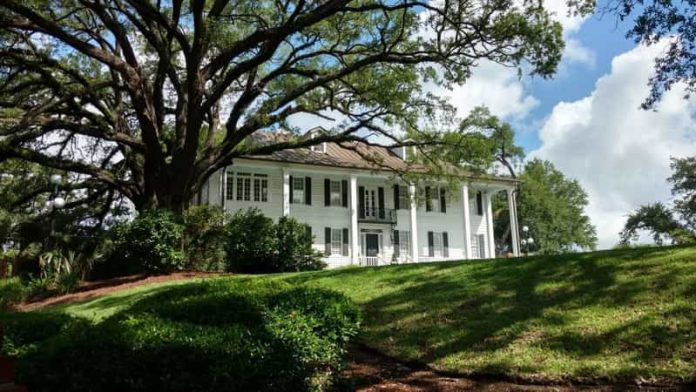 Myrtle Beach is not just another ordinary beach town but a mecca for Lowcountry culture in all its forms. The marshy wetlands are teeming with exotic wildlife, while plantations still standing along its rivers remind us of our not-so-distant past. The arts, both fine and culinary, serve to enhance our appreciation for this unique land and rich history. Whether you're hoping to take a deep dive into your cultural roots, explore a facet of American history, or experience some local lifestyle and folklore, these adventures in Myrtle Beach offer a window into authentic Lowcountry culture.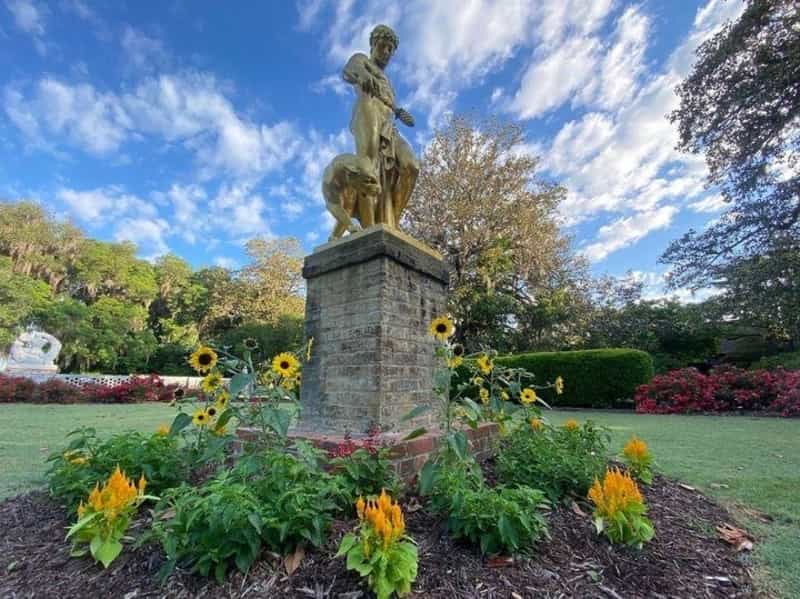 Brookgreen Gardens
A rich preserve of the native flora and fauna of the land, Brookgreen Gardens is also a historical site offering programs, tours, and exhibits about 19th century rice plantations. Choose between 4 excursions through backwater creeks to see former rice fields, plantation cemeteries and Civil War-era fort sites to learn how rice agriculture contributed to the development and success of the Lowcountry. The Gullah Geechee program is as captivating as it is informative about the language, food, history and culture brought from West and Central Africa by the region's rice slaves. You'll see life through their eyes when you walk the Lowcountry Trail, a boardwalk leading to the nearby slave village where many architectural remnants of the Brookgreen Plantation still stand. Brookgreen Gardens is a multi-faceted homage to both coastal South Carolina's landscape and local history.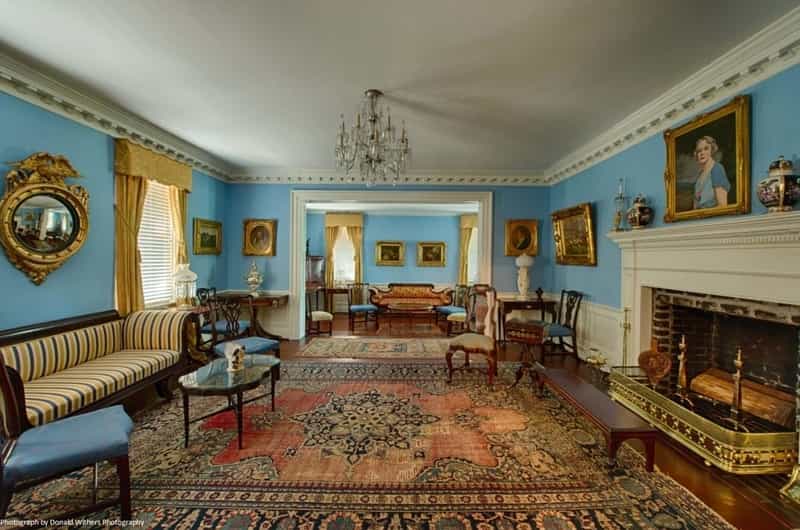 Kaminski House Museum
The Kaminski House Museum allows you to time travel back to 18th- and 19th-century Georgetown, the third oldest city in South Carolina. The antebellum Georgian-style home was originally constructed by Paul Trapier, known as the "King of Georgetown," due to his success as a merchant in the 1700s. Eventually, the home fell into the hands of Heiman Kaminski, one of the most influential merchants of agricultural and consumer products sold in this burgeoning seaport town. Today, the home is open for individual and group tours where you'll get to see the one-of-a-kind Charleston-born architectural style of the single house and original 18th-century mahogany furniture, décor and antiques. The Kaminski House Museum stands as a monument to the forerunners whose commercial affairs helped cultivate the Lowcountry culture and prosperity we have today.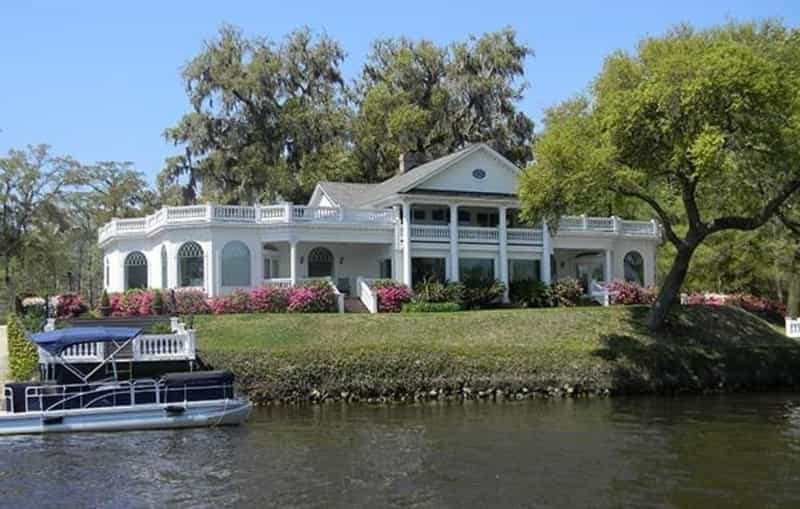 Plantation Rivers Tours
With Plantation River Tours, you can see numerous authentic plantation homes from the breezy comfort of a boat. The 2.5-hour pontoon boat tour departs from Murrells Inlet and glides along the Waccamaw River for views of trunk gates, slave cabins, and rice plantations, including Arundel Plantation, Chicora Wood Plantation and Exchange Plantation. You can also hop on an airboat for a trip down the Waccamaw, Black and Pee Dee Rivers for a glimpse of native wildlife like moss oak trees, alligators, and osprey. Not only is this a great way to learn about some local history, but you also get to enjoy an afternoon on the beautiful waters of the Intracoastal Waterway.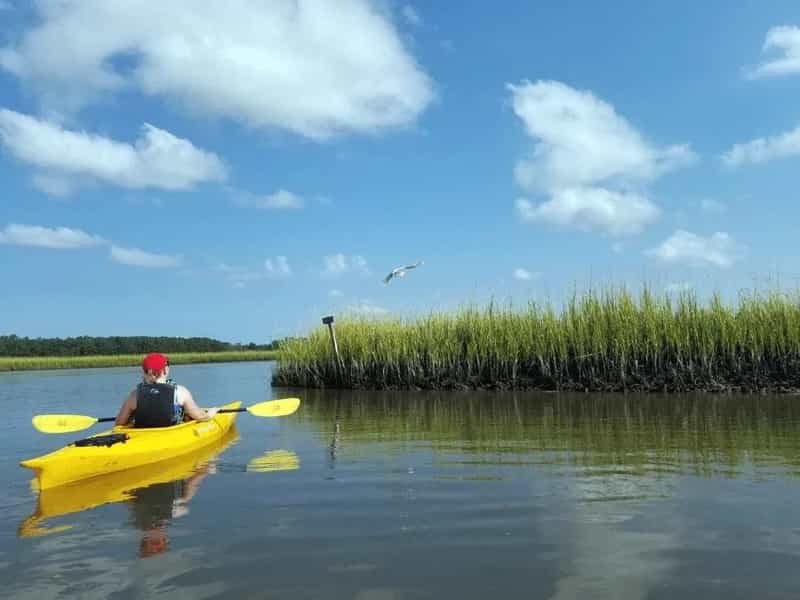 Black River Outdoors
Lowcountry culture would not have evolved to be what it is today if it weren't for the subtropical climate, plants and animals that define this remarkable land. For a more up-close and hands-on experience of the local ecology, embark on a 2- or 4-hour guided kayak tour with Black River Outdoors. Paddle through the salt marshes of Murrells Inlet to encounter countless species of birds, crabs, turtles, and dolphins, or explore the creeks of Cypress Swamp for tranquil views of cypress trees draped with Spanish moss where osprey come to lay their eggs. You're bound to learn something new about the local marine life on any of the six eco-friendly kayak tours at Black River Outdoors.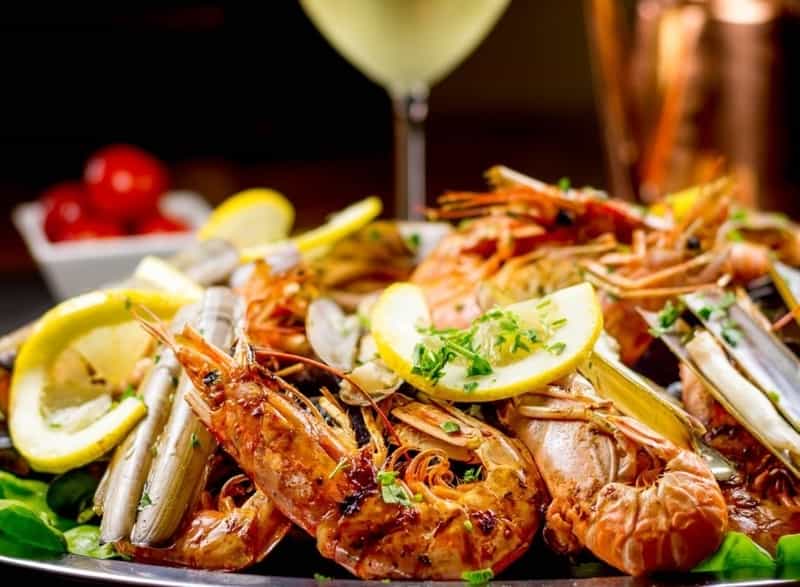 Captain Benjamin's Calabash Seafood
After a long day of environmental tours and learning fascinating facts about Lowcountry history, relax for a delicious dinner at Captain Benjamin's Calabash Seafood. Their traditional Calabash-style of lightly battering and frying seafood stems from Calabash, NC, just an hour north of Myrtle Beach. This fresh buffet features 170 different kinds of seafood, meats and side dishes, including Alaskan snow crab legs, raw oysters, scallops, mussels, clams, shrimp, and tilapia. It wouldn't be a complete Lowcountry experience without seafood!
Lowcountry culture is the product of Caribbean, African, European, and Native American cultures co-mingling for centuries. Presently, coastal South Carolina can be characterized by delicious seafood cuisine and Southern home-cooking, abundant coastal wildlife, and 18th- and 19th-century architecture. Most of all, the Lowcountry would not exist without the hard work and cultural influence of the African slaves who built the magnificent cities we have today. Next time you're traveling to the Lowcountry, step outside your comfort zone and try unique activities that open your worldview to the local culture.