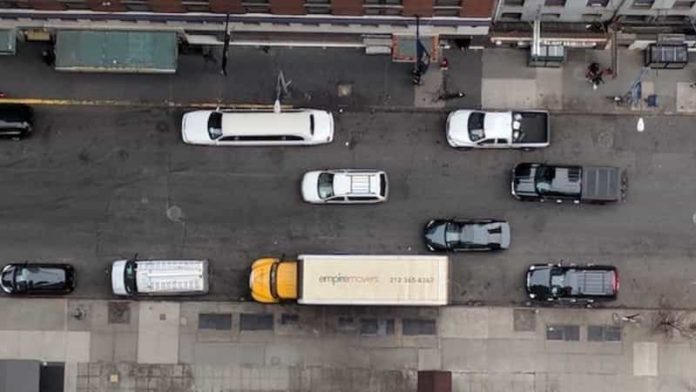 When planning to pack your belongings for a move, one area that most people procrastinate to pack is the garage. A garage contains many small items and large and heavy items. Unless you are recruiting NYC commercial movers, packing a garage all by yourself is a challenge.
Thus, most people put the garage as the last place to pack up when moving. Nevertheless, it is essential to tackle your garage as soon as possible. This is because most garage items are challenging to pack. Here are ten valuable tips to consider when packing your garage items.
10 Tips on how to pack your garage for a move
1. Declutter your garage
When packing your garage or any other room, the first tip is to declutter. This will help you organize and plan your move correctly. You need to decide what to keep, donate, sell, and throw away.
Therefore, you need several boxes to keep items you want to dispose of, things to donate, and those you need to sell. If you have items in good condition, you can consider planning a moving sale. This will help you make extra cash before your relocation.
2. Get enough packing materials
The next step is to get enough moving materials for packing your garage items. It would help if you had suitable supplies to keep your belongings safe. In addition, you need to pack them well to prevent injuries.
Hence, you need to purchase sturdy moving boxes. Therefore, do not go for weak boxes to pack your belongings. Also, it would help if you had bubble wraps, moving blankets, packing paper, packing tape, and other packing supplies.
3. Get rid of things you cannot move
Some of your items cannot be moved for safety reasons or are forbidden by law. Most of these items are in your garage. Therefore, you need to dispose of them before moving.
They include toxic or flammable items such as gasoline, paints, charcoal, pesticides, fertilizers, and other chemicals. Others include aerosol cans, car batteries, soil, plants, cleaning solvents, and others.
If you have machines such as lawn equipment that needs to be moved, make sure they are completely drained before the moving day. If the machines are not well-drained, the moving companies will not move them.
4. Clean the garage items before packing
Before packing the items, it is essential to clean them first. This will help you pack them properly, and you do not move dirt and dust to the new garage. You do not need to give them a deep clean. Wiping them with a damp towel is enough.
If you have freezers and fridges in your garage, make sure they are empty before the moving day. Then clean them well to make them ready for a move.
5. Pack weighty items in small boxes
There might be many heavy items you need to pack in your garage. Some are awkwardly shaped, while others are too heavy to carry on your own. Hence, you need to ensure you pack them well.
Hence, you need to purchase small boxes to pack the heavy items. This will give them stability when moving. Also, if there are empty gaps, make sure you fill them with bubble wrap, papers, or moving blankets.
6. Take good care of the small items
Many small items in the garage need special care when being packed. Items such as bolts, nuts, and other small things should not be packed with large items.
Get some baggies to pack them, and make sure you label them correctly. Remember, it is so easy to lose small items when moving. Hence, keep the baggies somewhere safe once you pack them in a bag.
7. Take safety measures with sharp edges
When packing your garage, you will find tools with sharp edges. It would help if you were careful when packing them. Tools such as garden shears, knives, saws, and others must be wrapped with towels before putting them in a box.
After wrapping them with towels or bubble wraps, secure them tightly with a string or rope. This will make sure no one can get hurt during transportation.
8. Use the original boxes
When packing most of your garage tools, the best option is to pack them in their original boxes. This will make sure you pack them well and safely for moving. But if you cannot get the original boxes, wrap them well and then pack them in quality boxes.
9. Label all the boxes
The next step is labeling all the boxes. Just like when packing for other rooms, you need to ensure the boxes for the garage are sealed and labeled. If you do not label the boxes, you will have a hard time when packing your items.
10. Hire a professional moving company
If you have a large garage, many items, or do not have time to pack your garage, the best option is to engage a professional moving company. When you hire movers such as NYC Movers, you can be sure your belongings will be well packed.
Moving companies' crews are experienced and well-trained to handle any relocation. Moreover, they are better equipped to move even the large and heavy garage equipment.
However, research well when hiring a moving company. This will ensure you select a reliable and trustworthy company. Go through the company's website, read feedback and reviews, and ask questions.