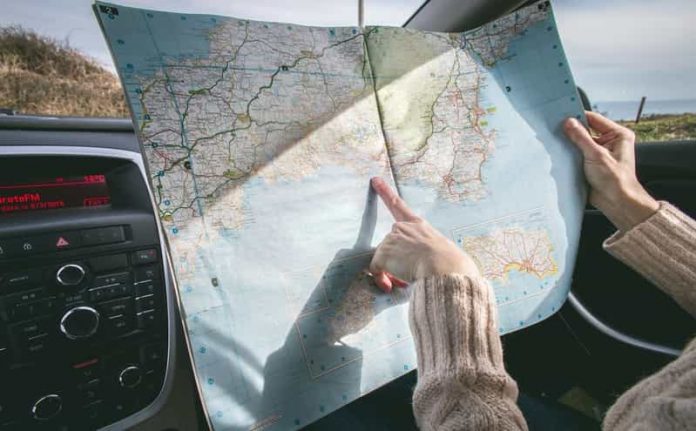 After spending nearly two years locked indoors and abiding by physical distancing rules, it's finally time to head out and return to everyday life again. Of course, while we still need to stay safe, wear masks, and maintain a safe distance, vaccinations have made things safer for all of us. If you've been feeling cooped up, you'll want a little getaway to help you clear your head and recharge. When planning a vacation, there can be nothing better than traveling with family.
While traveling with friends or alone has its charm, nothing compares to traveling with family members. However, sometimes it can be arduous to figure out how to ensure everyone has a good time when traveling with family. Families often have people of all ages, and it can be hard to figure out how to accommodate everyone's needs. Keep reading below if you're looking to plan a family road trip across the country but don't know how to make it entertaining for everyone. We've listed some of the top ways you can make this road trip the best one ever.
Look for the best things to do
As with any trip, one of the first things is deciding what you want to do. Before you pack your luggage and head off, you want to ensure you've researched your destination. Asking everyone to chip in can help you get the research done faster, and it can help you ensure everyone picks out something they like. When you're looking for things to do, you can look at travel blogs, take recommendations if you know someone from the area, or read online reviews.
If you're heading to Myrtle Beach, you'll have no shortage of locations to head to on your road trip. It is a fun-filled location that can easily keep everyone in the family occupied. The bright, sunny beaches are perfect for grabbing the last of the summer sun before it sets for good. Additionally, one of the best places to add to your bucket list is the wax museum. If you want to go for something different, this is the best place to visit. Exploring the Hollywood wax museum is one of the best things to do in Myrtle Beach whenever you're in South Carolina. You'll get a chance to meet all your favorite celebrities, albeit not in the flesh. While you're there, you can also head to the maze of mirrors, the house of the undead, and an amusement park for a truly unforgettable experience.
Help everyone stay occupied
If you're heading to a location just an hour or so away, you can skip this step. However, most road trips stretch up to at least a few hours, and your kids can quickly begin feeling cagey in this time. After a while, a long road trip can start getting boring even for the adults if you aren't prepared. So, when you're planning your road trip, be sure to take along some entertainment options. If you're traveling with younger kids, it's viable to ask them to pack along a 'fun bag.' This bag can include their favorite books, toys, coloring books, or games.
If you're traveling with youngsters or adults, you can pack along some games or make things up on the spot. Charades, twenty questions, and I Spy are all-time favorites that everyone can have fun with genuinely. Keeping everyone occupied can encourage them to spend some time without any screen time and instead help them engage with the present moment. You can avail of this opportunity to make some long-lasting bonds with your family members. Open, fun communication is the key to making this family road trip unforgettable.
Don't forget the food
When you're on a road trip, there's nothing as important as the food. If you're traveling without your favorite snacks, everyone can start getting irritable and upset pretty soon. Most travelers often make the mistake of assuming they'll find pit stops along the way. However, depending on where you're traveling to, this may not always be the case. To stay on the safer side, be sure to take along a stash of your favorite snacks.
When packing food, you might want to steer clear of packing a full-fledged meal. It can be challenging to transport food for an extended time without it becoming stale. Additionally, it can be an added hassle for everyone to eat a proper meal inside a car. Instead, grab something that everyone, including the driver, can conveniently eat and digest. This way, you won't need to make additional stops at each shop and can keep munching on the go. Nonetheless, according to the length of your trip, it's safer to decide on at least one place to stop and eat so that everyone can get a proper meal. Trying new food items can be an exciting experience, especially if you're a food lover.
Make everyone feel heard
This rule applies to every journey, and a road trip is no exception. When traveling with anyone, you want to ensure that everyone feels heard and has the best time possible. While having an itinerary and schedule is essential, it's also crucial to be spontaneous and allow your family the freedom to have fun. So, if your kids want to step out for a bit and explore, let them. Or, if your partner wants to go out and take pictures, join them.
Road trips are all about spontaneity, and once it's over, you'll look back upon the journey more than the destination. So, take the time to determine what everyone expects from the trip and see how to accommodate their needs.
Conclusion
Although traveling of all kinds is fun, there's nothing that can compare to a road trip. Whether you're heading cross-country or just to the neighboring city, a road trip can easily be one of the most thrilling, memorable experiences of your life. Traveling with family members can make the occasion even more unique and special. And so, these tips can help you ensure everyone has the best time.