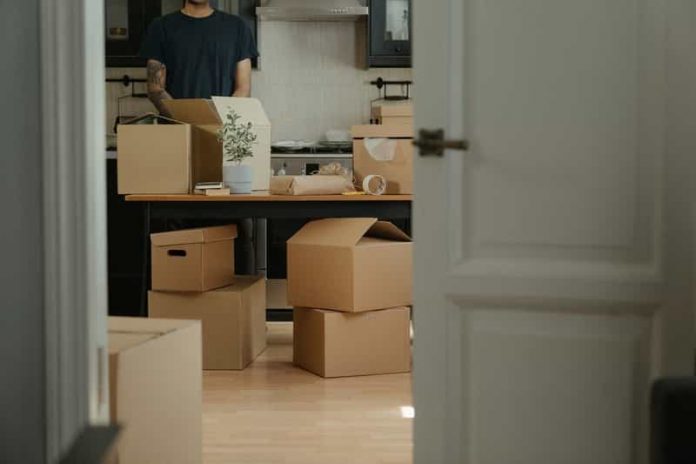 Are you willing to relocate for your job? Statistics indicate that over 16% of applicants relocated for a position in the third quarter of 2017. Further studies have revealed that more than one-fourth of our citizens are ready to switch dwellings during the pandemic. However, changing residences because your company's moving isn't easy. Managers are familiar with the hardships employees must tackle for keeping their jobs while relocating to another location. So, how can businesses tactfully manage their workers' transfer to another city/state? Managers shouldn't neglect to manage employee relocation as it may harm their workforce's productivity. We shall explain how to make moving more convenient.
Tips for successful employee relocation
How often do employees have to move for their jobs? A BLS survey shows that average Americans keep their jobs for almost five years, after which they land another employment position at another location. Some common issues often arise during employee relocation. Some workers aren't willing to relocate to please their employers, while others become so adamant about staying that even monetary incentives fail to motivate them. It may seem challenging to institute a relocation program to protect your workforce and successfully switch them to an alternative establishment. However, experts have gathered some tips for business owners to help them out! Using the following methods can help you motivate your workers:
1. Finding temporary housing
Switching your dwelling isn't convenient for most homeowners. So, companies shouldn't make their employees search for residential opportunities immediately. While they're house-hunting, you must provide temporary lodging. Therefore, you can find workforce lodging and man camps for your workers. A quick search on the internet can help. For example, if you're relocating an employee to Ector County in Texas, search for man camps in Odessa TX on Google for some options to facilitate them. These housing facilities are furnished with the necessary facilities and the essential amenities required by an average person and can hold your employees before they've found some permanent living situations for their families.
2. Conversing with employees
Honest dialogues with your workers can resolve their concerns regarding the upcoming relocation. Employers should assume that employees have never dealt with switching residences before. They must address possible hurdles to relocation in meetings/discussions with the workforce. Also, don't forget to consider every worker's unique problems, including pets, newborns, pregnancies, and any other matter. It'll help your employees prepare for your plans to relocate. Just cover these topics:
Packing/unpacking
Decluttering the household
Organizing their routine assignments
Explaining their future workplaces to them
Reminding them of the expected relocation timeline
3. Thinking of the family
If your worker's family disagrees with relocating, it may convince that employee to resign. So, you can earn your worker's satisfaction by supporting their families and demonstrating how relocation can benefit them. Discuss spousal misgivings with the employee and attempt to ease their concerns. Don't forget to factor the employee's dependants into your relocation package while offering spousal support. It involves helping the spouse settle in the community after relocation:
Advice regarding school
Helping the spouse find a job
Building ties with their neighbors
4. Explaining the policies
Employers and employees can communicate effectively by understanding the policies associated with relocation in simple terms. Will the company pay for relocation expenditures upfront, or should employees submit receipts for getting compensated later? Shall owners bear the cost of temporary residences while workers search for permanent housing facilities? Unless employees understand the company's policy regarding each question, they'll remain frustrated and undecided. So, you must create an explanation for your policies and include essential information. It'll save you the trouble of responding to a question repeatedly as well. Communication can make relocation more effective.
5. Showing them the location
It's beneficial for employees to familiarize themselves with the destined location where they should reside for their job's sake. It'll enable them to research these neighborhoods, essential facilities, and transport schedules. Managers can fund the staff's journey to the destination. How about that Work Bus episode from The Office?! These trips may help your workers receive information regarding the amenities (schools, hospitals, supermarkets, and others) to make the relocation process effective.
6. Supporting them financially
You can motivate the workforce to relocate by offering them relocation packages. These incentives may encourage employees to switch dwellings to continue working for the company at the destined location. As we've explained before, your policies should remain explicit about which expenditures the official relocation package shall cover. We recommend collaborating with your accounting and HR departments to create a perfect package for willing workers for successful employee relocation.
7. Finding reputable movers
Employees feel comfortable with company-provided movers since they're more reliable than other moving companies you may randomly discover online. So, how do you find a trustworthy full-service moving company for employee relocation? Some tactics include researching their services, looking for recommendations, and backing out after noticing red flags. Selecting movers who provide insurance can enhance your workers' trust as their belongings shall be transported securely then.
8. Helping with immigration
Moving workers across the border may become a challenge for business owners and their workforce equally. Some employees aren't well-versed with immigration paperwork that may obstruct proper relocation to the destined location. So, companies can provide experts to help overseas employees easily relocate. These professionals can handle immigration-related challenges as their experience has enabled them to deal with this intricate process to help your workers change houses.
9. Giving them some time
Don't rush your workers after they've relocated. Instead, allow them to unpack, settle, and arrange their affairs. Don't forget that their productivity shall plummet while they're attempting to get used to their newfound lifestyles. Compelling employees to resume work as soon as they relocate may force them to return home. Experts suggest that your workers deserve at least 2-3 weeks before they're ready to resume working. Therefore, wait for their productivity to reappear.
Conclusion
After the emergence of the pandemic, the commercial acceptance of telecommuting led to a massive migration of American workers. A CNBC report published last year shows that over 14 million employees could relocate thanks to remote working facilities. So, how do employers get moving right? You have to ensure that employment agreements have a clause for relocation. Your relocation request must be reasonable, accompanied by relocation packages offered as incentives. It's crucial to notify workers in writing about relocation intentions. Effectively managing employee relocation can help your business successfully transport the establishment without dismissing valuable members of your staff.