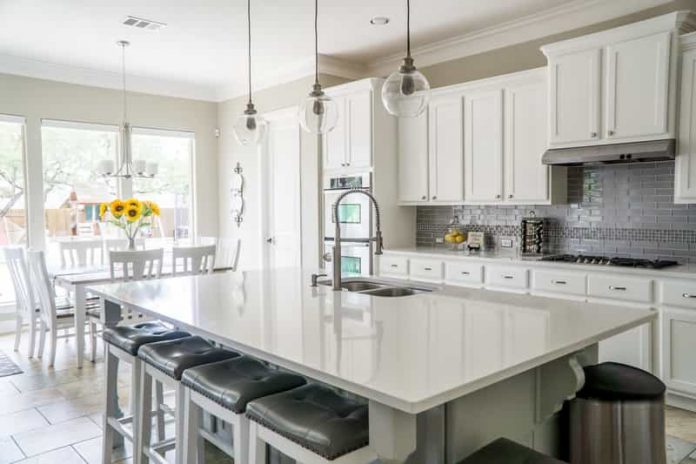 Ready to upgrade and remodel your kitchen? Perhaps the existing design and facilities are not meeting your needs. Or as SCUDO Management says, maybe you are moving into a new apartment and don't find the existing kitchen to your liking.
While remodeling your kitchen, you must have plenty to think of- appliances, designs, countertops, flooring, etc. But usually, the thing most people worry about is the time it would take to remodel your kitchen.
After all, you would have to make alternate arrangements for your meals throughout the period. So you want to get it done as quickly as possible. Especially if you are planning a party or even a Thanksgiving dinner soon.
So we got in touch with home modeling contractors 5F Contracting who do a kitchen remodel in La Vernia Texas to find out the time it takes on an average to remodel a kitchen.
Time Required to Remodel a Kitchen
The time taken to remodel a kitchen can vary widely. There is no standard timeframe and it can take anywhere between 4 weeks to 6 months.
Here are some key factors that influence the time taken to remodel the kitchen.
1. The scale of the project
If you are planning to tear down the entire kitchen and start from scratch, the time period will be much longer. The contractor will need a few days to demolish the existing kitchen and built it up again. From flooring, plumbing, wiring, layout alterations to the installation of new appliances, the whole process can take much longer compared to say simply changing the cabinets, countertops, or retiling the walls.
2. Customized Cabinets
When choosing cabinets in your kitchen, you have two options- either buy them from furniture stores or customize your own cabinets. Readymade cabinets can be usually installed in 1-2 days but most people choose to get their cabinets custom built to suit their unique requirements. But this also adds some extra days to the timeline for kitchen remodeling.
3. Material Choices
When remodeling your kitchen, you will have to choose new countertops and even tiles for the walls and floors. Some materials can be easily sourced while others may longer times, especially if they are imported. And often there may be a delay in delivery and which will postpone your project completion date.
4. Design Changes
Once you have discussed your vision and need with your contractor, the work gets underway. But halfway through the project, you may have to make changes to the plan. Either the materials you wished to used were no longer available or you feel the need to add some extra customizations. This can increase the time taken for remodeling your kitchen.
There are several other factors that may increase the time taken to remodel your kitchen. For eg., A larger kitchen or more complicated design may require a bit more time. Also hiring an inexperienced contractor will take it longer to finish the task.
Remodeling the kitchen is more complicated than remodeling other rooms of your house. Hence, it is a process you must not rush through. Plan everything in advance and choose a trustworthy and experienced contractor to get it done in the least possible timeframe.
If you are looking for home remodeling contractors in La Vernia, Texas for a kitchen remodel, do get in touch with 5F Contracting. They provide quality craftsmanship and will work closely with you to remodel your kitchen to your needs and preferences. Call 5F contracting today to build your dream kitchen.