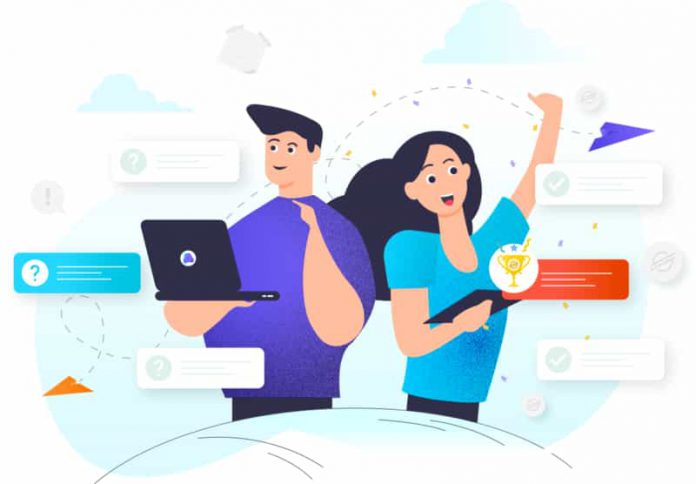 The field of content writing is expanding day by day and has paved its way on the list of most lucrative careers worldwide. New inventions and technological emergence have broadened our horizons to think and search for ways to share our thoughts. People search for platforms where they can find answers to their queries, while writers want to showcase their writing skills and prove that they are capable of helping others with their words.
The world of content writing is the most useful to spread messages, news, or knowledge across the globe. The expansion of the internet has led to the rise of content writers. Aspiring writers train themselves to deliver high-quality content and specialize in generating relevant written content on websites for online use. Numerous websites prove themselves to help find answers to any queries. But how many do think of the writers? A few! Luckily Answerly is one of them!
Flawless Algorithm for Generating Good Content
You'll see plenty of Q/A websites over the web that offers good content to their readers but most of them now lack quality. The reason? Lack of quality evaluating tools and overly use of self-promoting content. But with Answerly, there is no such problem! The brains behind the project have spent months trying to come up with the best algorithm and they did.
The system works in a way that it ranks the answers according to their quality and accuracy. Although the writers are well-aware about how to reflect excellence in their writing. But, some writers do well than others. This is where other factors come into action. The uniqueness, sentence length, structure, and keywords determine which answers should be ranked top. Moreover, a writer's and their content's credibility also depends upon its originality. The content can be put to test on several plagiarism checker tools, but that is a lengthy process. Instead, Answerly has an integrated plagiarism checker, which ensures that the content isn't copied from any source. Thus, Answerly has managed to win the hearts of many people around the globe. And the strong community of 20000+ users is living proof of it.
Readers tend to get distracted because of unnecessary advertisements, self-promoting, and spam content. In this process, their quest for searching answers remains undone. Most of the users lose interest while others start searching for better platforms. To avoid such situations, Answerly's algorithm has undergone rigorous testing to make sure, there is almost no spam content. In some cases, it might bypass the system but the users can report it on the platform.
Token As Rewards For The Writers
After all the heart and soul writers put into their writing, they deserve the very best! But most of the Q/A platforms don't think that way. Plus, in the era of increased demand for writers, the biggest nightmare of these people is going out of work. Not anymore! Because at Answerly the writers are taken care of. As long as they address the relevant queries, their chances to earn crypto is very high. Users who publish the best answers can earn rewards in the form of Answerly Tokens. Questioners will earn a set amount of incentives while the writers can gain incentives depending on their levels.
Once the users have 10 ANSR tokens in their Stellar wallet, they can either withdraw them or trade them for fiat. Normally, one ANSR token is 1USD but that is just the start! As the writers level up their writing game, their rank increases. In this way, they can earn more. The Stellar wallet is a hassle-free way to withdraw your earnings from. Being built on Stellar, it allows fast transactions with low fees and exceptional path payments. Simply sign-up and start working your way up! However, consistency is the key, and giving a few hours to this platform can help you generate a handsome amount of money. It is expected of the writers to craft the best possible answers and do thorough research to upvote their answers and earn even better. In the future, Answerly has planned to launch premium services with extra features such as messaging, analytics, and the built-in P2P exchange.
Conclusion
Q/A platforms are the best sources to search for exact and timely responses. Even though Google is a good option too, but it can be time-consuming most of the time. Other platforms have become a source of promoting their brands or direct traffic to their stores. The benefits provided by Apps like Answerly are massive enough to draw the writers over here. Instead of only putting personal gains on preference, it aims to yield high-quality and accurate answers for the readers as well. Operating on Stellar blockchain, Answerly App is a massive breakthrough in the content business and we can say that Answerly definitely has revolutionized the writing industry for sure!