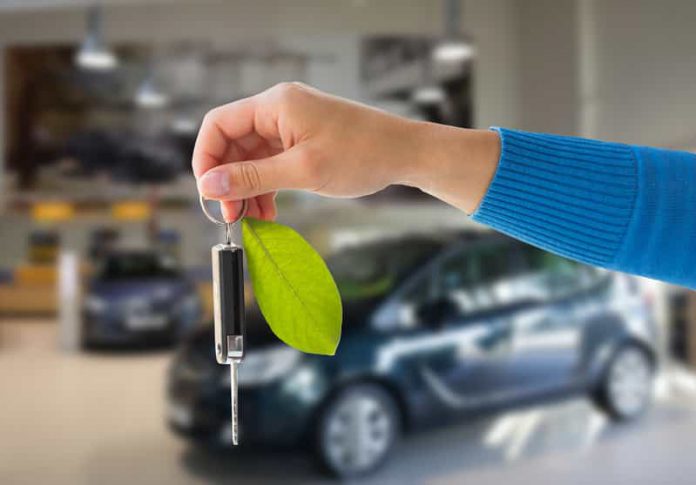 Boy, are you lookin' fresh in that brand new Ford Mustang Shelby GT500. Careful though, I know it's got 760 HP but my goodness – you're driving that thing like a maniac!
*Pinch*
Excuse me, are you awake? Sorry, I had to wake you – but I have some good news and some bad news. The bad news is you don't actually own a brand new Mustang. Your 2006 Toyota Prius is still parked in the driveway.
However, the good news is that we can help you win a new car and make your dreams a reality! Just follow these three super easy steps and you'll be on your way to winning the car of your dreams!
How to Win a New Car Fast
The easiest way to win a free car is by entering sweepstakes and playing Instant Win Games (IWGs). However, it's going to require a lot of patience, determination, and holding your head up high.
Although winning a car may seem far-fetched, there's a very real chance of winning as long as you stick to it! You've probably heard the classic saying, "You can't win if you don't play". It's important to maintain this attitude when attempting to win a car.
Now that you know the strategy, let's jump into our step-by-step guide!
Step 1: Create a Spam Email Account
Because you're going to be entering many different sweepstakes, you're going to need to create a new email account. We suggest using 10 Minute Mail because it's quick and easy to sign up. Plus, it doesn't keep a record of your personal data.
The reason you need to create a new email is that you don't want spam mail going into your personal inbox. When entering most sweepstakes, you're also signing up to their email list. In addition to sending spam mail, they typically sell the email addresses they collect to third-party companies.
Step 2: Start Signing up for Sweepstakes
The next step is simple: sign up for as many sweepstakes as possible.
You can find sweepstakes with a simple Google search of "win a car sweepstakes". This will lead you to some of the top car sweepstakes that are currently taking place.
However, there are a variety of websites that are known to hold car sweepstakes regularly. Some of the more popular ones include Prize Stakes, Ultra Contest, and Omaze.
Step 3: Utilize Instant Win Games (IWGs)
The next way to score a car win is by participating in Instant Win Games (IWGs). IWGs are interactive games that provide an instant outcome. Therefore, you know if you've won right off the bat.
There are many different types of IWGs out there. Some of the most common include:
Match games
Spin to win games
Scratch off games
Prize drop games
Although IWGs are mostly based on luck, there are strategies to increase your likelihood of winning. You can identify winning patterns and employ a strategy accordingly.
I've Won a Car – Now What?
Once you've won a car, you may be worried about the tax implications that come with your prize. Unfortunately, you are required to pay taxes on winning a car.
While taxes can vary depending on factors such as your location and the type of car you've won, you can expect to pay somewhere around one-third of its value.
Fortunately, you won't owe taxes on the car right away. Instead, you'll have to pay the taxes on the tax season after you've won the car.
Many people choose to sell their old car to cover this cost. Alternatively, if you're in the position to do so, you can come up with monthly savings plan to cover the bill when the next tax season rolls around.
Make Your Dreams a Reality by Winning a Free Car
Although most people assume they'll never be lucky enough to win a new car – people win them all the time!
Many of these wins are made through Sweepstakes and IWGs. It's really just a numbers game. The more often you participate in sweepstakes and IWGs, the higher the likelihood you'll win!
We hope these tips help you win the car of your dreams! If you found this article helpful, be sure to check out our other guides that'll help improve your finances!