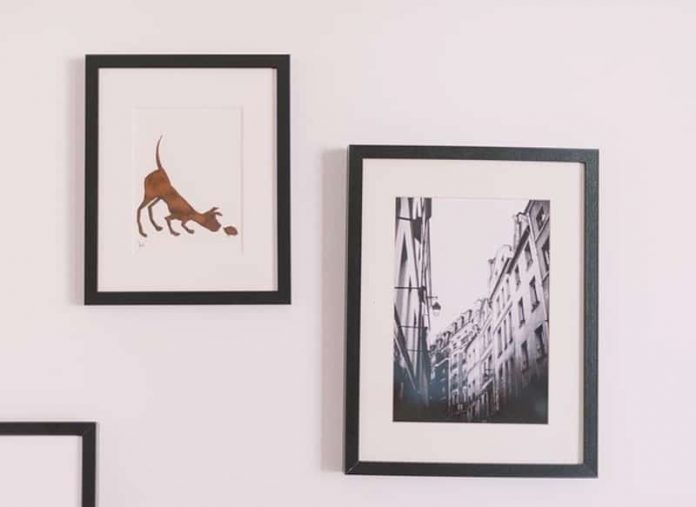 If you've found yourself stuck in the house during a coronavirus lockdown, then you might be looking for creative ways to fill your time.
Lockdowns aren't the most pleasant thing to be stuck in, but one thing's for sure, they present you with a good opportunity to get those household jobs done that you never usually have the time to do! Here are a few suggestions of DIY jobs you can do around your home during lockdown.
1. Putting Up Shelves and Photos
If you want to add a personal touch to your home, adding shelves and photos is the way to go. Shelves provide you with the perfect space to display your favourite books, ornaments and candles, while hanging photos on the walls lets you enjoy your favourite memories.
If you've got lots of pictures or artwork that you want to hang, why not create a nice feature wall? It's sure to put a smile on your face, especially when you're stuck in lockdown.
2. Clean the Oven
No one likes to clean the oven. It's a messy job, it's hard work and it somehow seems to get dirty again in no time at all! If you're stuck at home for a while, then now is a great time to whip out the Oven Pride, pop on some rubber gloves and give your oven a deep clean. When you get down to it, it will only take an hour or two, and we can guarantee you'll feel much better afterwards.
3. Painting and Decorating
Whether you're thinking about selling your home in the near future or just want to inject some new personality, a spot of painting and decorating can really transform a room. If you've ever tried to decorate before, you'll know what a struggle it can be to reach the top corners of your rooms.
To avoid un-even paint and creased wallpaper, we'd recommend purchasing a step ladder to give you a bit of extra height. Platform step ladders in particular are great for painting and decorating because they have a nice flat area at the top for you to balance your paint /wallpaper paste while you work.
4. Tidy Up the Garden
Another great way to improve your home while you're stuck inside during a lockdown is to turn your attention towards tidying your garden. This could include, clearing out the shed, giving your greenhouse a bit of attention or even using your trusty step ladder to cut back some of those plants and trees that have grown a bit wild.
It's likely that we'll only be able to meet with our friends and families in outdoor spaces for the foreseeable future. As sad as this is, giving the garden a tidy up now can help you make garden visits as pleasurable as possible. Why not consider adding some new plants – you could use this time to create a garden or herb patch that you and the family can all enjoy.
5. Clean Your Windows
Finally, a great DIY job for you to do during lockdown is cleaning the windows (inside and out). When our busy lives take over, there often isn't enough time to keep on top of them. Now that you've got a bit more time on your hands, you can turn your attention to the windows and make them sparkle!
Again, a step ladder will come in really handy for reaching those lower windows outside the house, but for second or third storey windows, you'll probably need an extension ladder. Once your windows are clean as can be, you'll be able to look enjoy the outside view in all its glory.
Hopefully these ideas will help you make the most of the extra time you have at home during lockdown. DIY can keep your mind occupied and give you a sense of achievement, even when times are challenging.