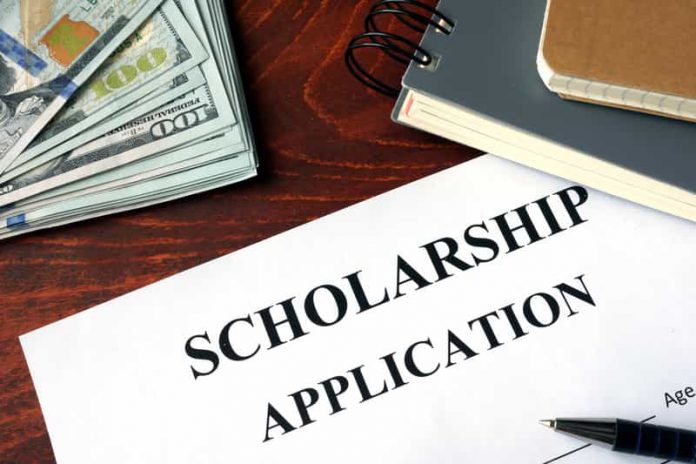 Every year students receive over 1.7 million private scholarships and fellowships. These have a combined value that exceeds $7.4 billion. This type of assistance can go a long way to helping you achieve your educational goals.
Many scholarships are available through different foundations, associations, and organizations. The key is finding out what is available, their deadlines, and their requirements.
It can be an overwhelming process. But it's one that's worth the effort as the average cost of one year of college in the US is $35,720 per student.
This adds up after four years. It's even quite substantial if you're pursuing a two-year program.
But don't despair. This article provides you with great college scholarship tips. Read on to learn more about college scholarships in 2021, their requirements, and their deadlines.
Why You Should Apply for College Scholarships
for a college scholarship may seem like a no-brainer. College is expensive.
Paying the least amount while getting a great education is ideal. However, there are many other benefits of college scholarships:
Gain Experience During Your Studies
Many successful organizations award scholarships to give back to their communities. This often extends to helping awardees gain experience. Recipients often have an opportunity to work at these organizations or their affiliates.
This is a great way to get work experience on your resume, even before you start your career. It provides you with hands-on experience in your field. You also learn to work as part of a team to help achieve the goals of the organization.
Start Your Life Without Student Loans
You may have heard countless bittersweet stories. They involve people who have finally earned their degrees. They transition into the world of work facing a mountain of debt due to student loans.
This can be debilitating as it often means working for most of your adult life to pay them off. Receiving a full scholarship eliminates this debt. You're able to start your career with a clean slate.
This gives you a lot more options on the path you choose. You can even consider starting your own business.
A partial scholarship can also go a long way. It can cut student debts in half and make them more manageable.
Access To Your Dreams
What are some academic goals you wish to achieve? I'm sure you want to believe the sky is the limit when it comes to your future. It is truly demoralizing when finances limit your dreams.
This shouldn't be. If you have the ability and the drive, the world should be your oyster.
Scholarships can make this possible. They give you the opportunity to be or do anything you dream of. They can even help you access education at an Ivy League school.
It's Not Just Tuition
The great thing about many scholarships is that they don't just cover tuition. Many scholarship foundations and programs also provide support through:
Mentorship
Networking
Professional skills training
They also help you with the transition from high school to college. In addition, you won't have to worry about books, room and board, and other expenses. Some even provide you with healthcare coverage.
Not having to worry about these things can help you to focus on the task at hand – your education.
When To Apply For College Scholarships
Submitting your scholarship applications on time is the first step. It opens up opportunities for free or subsidized education. You must know the deadline dates for the scholarships that interest you.
You should start your research during the summer after your junior year in high school. Starting before this is even better.
This will ensure you have a list of deadlines and requirements. It will help you to set a schedule to work on them for early submission. Also, for some scholarships, your chance of success increases with an early application.
101 of College Scholarships 2021: 7 Applications You Should Consider
Not quite sure where to begin? Are you feeling bombarded by scholarship deadline dates and requirements? Here's a comprehensive list of seven great scholarships to keep in mind:
1. Be Bold Scholarship
Bold.org is an organization that recognizes determined, sincere, stand-out students. They reward them with funding to attend the university of their choice. They believe students with these characteristics are the definition of bold.
High tuition should not stop them from reaching their goals. They have many donors that contribute to various customized scholarships, grants, and fellowships. Donors can even create their own.
With the help of their partners, donors are not required to pay a fee. All donations go to scholarship recipients. It also costs nothing to apply for a Bold.org scholarship.
They have a wide range of scholarships starting at $500. But their signature Be Bold Scholarship awards as much as $25,000 to the successful candidate. The scholarship's details are as follows:
Application Deadline: October 31, 2021
Award Date: November 30, 2021. However, there's a rolling application deadline every month. Applying earlier provides you with a greater chance of winning the scholarship.
Requirements:
Student Profile on Bold.org that highlights your achievements and goals
No essay required
Any education level
Any GPA
Any school
Any field of study
The applicant with the boldest profile will receive the scholarship.
2. VFW Voice of Democracy Scholarship
The Veterans of Foreign Wars (VFW) scholarship gives students a chance to express their patriotism and views on democracy. There is usually a different theme every year. This year's theme is America: Where Do We Go From Here?.
The program awards over $2 million in scholarships and incentives. The first-place winner receives $30,000. This goes toward the university, college, technical/vocational school they wish to attend.
Other scholarships within the program range from $1,000 to $16,000. The winner of each VFW state wins at least $1,000.
Application Deadline: October 31, 2021
Requirements:
Students from Grade 9 to 12, in the US and its territories, enrolled in private, public, parochial high school or home study program
Also, open to US citizens in schools overseas who are dependents of US military or civilian personnel
Completed entry form
A three to five-minute audio essay
A typed essay
You'll need to submit the application to your local VFW Post.
3. Coca-Cola Scholars Program Scholarship
Are you interested in earning the title of Coca-Cola Scholar? You would if you could use $20,000 toward your college tuition. The Foundation chooses 150 high school seniors every year.
Successful candidates also join 6,450 changemakers from diverse backgrounds. You'll become a part of a community that helps to create a better future for everyone.
Application Deadline: October 31, 2021
Requirements:
Open to US citizens, lawful permanent residents, nationals, refugees, asylees, Cuban or Haitian entrants, humanitarian parolees
Must be attending a US high school
Must be planning to attend an accredited US tertiary institution
A minimum GPA of 3.0 or overall B average
Children or grandchildren of former or current Coca-Cola employees are ineligible. Scholarship recipients can use the scholarship toward educational expenses. You'll have up to 10 years to use the entire amount awarded.
4. Jack Kent Cooke Foundation Scholarship
The aim of the Jack Kent Cooke Foundation is to assist students in financial need. High achieving high school seniors can apply to receive up to $55,000. They receive this amount each year of their four-year college/university education.
Application Deadline: November 8, 2021
Award Date: April 2022
Requirements:
Must be a high school senior about to graduate
Must aim to enroll in a four-year program in the Fall
Any area of study is eligible
A minimum GPA of 3.5
Must demonstrate financial need (consideration for families with an annual income up to $95,000)
The Foundation also provides advice on selecting colleges. They assist with the transition to college life. This ensures candidates take advantage of the full student experience.
5. Jackie Robinson Scholarship Foundation (JRF) Scholarship Program
After breaking Major League Baseball's color barrier, it is unlikely that the name Jackie Robinson will ever become unknown. However, the scholarship program provided through his Foundation ensures his legacy lives on. Recipients of the scholarship can receive up to $30,000 every year for four years.
The Foundation assists those in financial need. It also guides candidates throughout the college application process. The core values of a JRF scholar include:
Courage
Discipline
Integrity
Compassion
Humility
Application Deadline: January 12, 2022
Award Date: Summer 2022
Requirements:
Open to US citizens and lawful permanent residents
Must be a minority high school senior about to graduate
Evidence of financial need
One recommendation
Record of academic excellence
Demonstrated leadership potential
Dedication to community service
List of activities and distinctions
Four essays
High school transcript
Official test scores from your junior or senior year including AP, IB, PSAT, ACT, or SAT
Plan to enroll in an accredited and approved four-year US-based college or one affiliated with a US college or university
Students with a degree or already enrolled in a two or four-year program are ineligible
Scholarship recipients will benefit from mentoring, an internship, and a job placement program.
6. Burger King Foundation Scholarship
Established in 2005, the Burger King Foundation awards scholarships every year to deserving students. To date, there are over 43,000 recipients who received more than $50 million in scholarships. Last year, 4,200 students received scholarships worth $4.5 million.
The cap for the annual scholarship is $50,000. Additional employee awards from the foundation include:
12 Regional Awards of $5,000 (each region receives two awards)
At least two Helping Equalize Restaurants (HER) Scholarship awards of $25,000 each
Up to six King Awards of $10,000 each (one award per region)
Special-named franchisee awards with amounts dependent on the funds raised
Application Deadline: December 15, 2021
Award Date: May 2022
Requirements:
Open to students living in the US, Puerto Rico, Guam, or Canada
Must be a high school senior or a Grade 12 student about to graduate
A GPA of 2.5 or higher
Plan to enroll full-time at an accredited two or four-year college, university, or technical/vocational institution or the equivalent of CEGEP in the participating locations
Work experience
School involvement and community activities
Burger King employee information (if applicable)
Demonstration of financial information
The program is also open to employees, spouses or domestic partners, and dependent children of Burger King Corporation or participating Burger King franchisee employees who also meet the requirements above.
7. Equitable Excellence Scholarship
Equitable helps their clients secure their future financial well-being. Their scholarship program aims to secure the success of students.
This program awards scholarships to students who demonstrate leadership qualities, resilience, and determination. Awardees are critical thinkers focused on achieving success.
What makes this scholarship program different is that awards are renewable. There are 100 annual scholarships of $5,000 each. The program renews this every academic year for four years for a total award of $20,000. '
There are also 100 awards of $2,500 that help students take care of room and board, tuition, and books. These are one-time awards.
Application Deadline: December 15, 2021
Award Date: May 2022
Requirements:
Open to US citizens or legal permanent residents or those claiming residency in one of the 50 states, District of Columbia, or Puerto Rico
Must be a high school senior about to graduate
An essay that describes your courage, strength, and how you overcome challenges
Plan to enroll in a full-time accredited two or four-year US college or university
Must be willing to have your photos and achievements published as part of the Program's promotional efforts
Beyond the financial awards, Equitable also provides developmental opportunities. These include engagement programs that help students during their first year at college. Equitable's executive leadership and employees help mentor students as well as build their professional and networking skills.
Setting Yourself Up for A Brighter Future
Finding the ideal job is becoming more and more competitive every year. For many organizations, a degree is now a requirement. But a college education is expensive.
You may think you don't have access to a great university or the chance at a dream career due to exorbitant fees. However, a college scholarship can help you surmount this hurdle.
It's not too late to research everything on college scholarships 2021. Start by visiting our site menu.