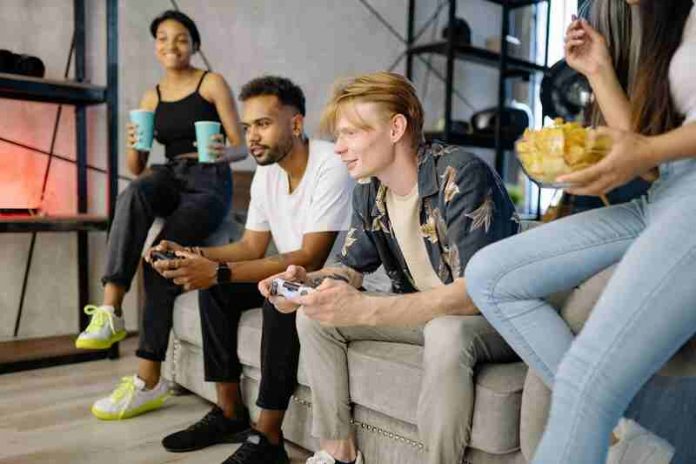 You have to arrange many things to become the host for the next dorm party.
People celebrate these college dorm parties on weekends and Saturday nights because everyone is free at that time. It's efficient to set all party decorations before the guests arrive. Let us explain how you can organize a college dorm party event for a smooth ending.
Steps To Make Your College Dorm Party The Talk Of Campus
1. Selecting a theme
Always decide on a theme based on the mutual interests of your peers. So they can enjoy themselves with you. The theme of their interest will make them feel relaxed, welcome, and at home. Follow the theme throughout the celebration.
2. Decorations and music
Decorations and music make college dorm room parties exciting. Choose the decorations following the theme of the college dorm party. The event will look more planned and well-arranged when the decorations are under the theme. Decorations for college dorm parties are available everywhere in all the big box stores. Always choose the decorations which are stylish, appealing and average price. If you can not give more time to planning, select the things you are sure your guests will like.
3. Games and fun
Arrange exciting activities for your guests so they can have fun. Select games everyone can participate in and enjoy, for example, arts and crafts, board games, card games, charades, trivia, etc. Games will keep the college dorm room parties lively from start to end. If people have different interests, one group can engage in music and sports, and another can play games. The idea is to make everyone feel involved.
Read Also: Ideas for Throwing A Successful Farewell Party
4. Notify the neighborhood and your roommate
The most important thing is notifying all the dormitory and neighbors about the night. So they don't get bothered by the loud music. By doing this, you will remain on good terms with those you meet daily. This act will also ensure the event will run smoothly.
5. Drinks and snacks
Don't let anyone go home hungry and thirsty because of any reason. Make beverages and snacks available throughout the evening. Before the actual night, ask everyone about their favorite foods and select the food items which everyone likes. You can arrange a beverage station having water, soda, wine, beer, alcohol, and other drinks at your college dorm room party.
If you want to spend less on food, then organize a potluck. Guests will bring two or more dishes.
6. Choose people for the invitation
Make a list of the people you want to invite to your college dorm room party. Select the right guests and avoid the guests who dislike each other or those who might act unpredictably. If you want your event or college dorm room parties to be enjoyable, choose the people carefully.
Conclusion
Go around with our steps for the college dorm room parties, you will have a fantastic party without worries. Everyone will have a great time, and all credit goes to you for hosting a college dorm party. We hope our article will help in organizing the event.
Read Also: Tips to Know Before Choose Party Hire