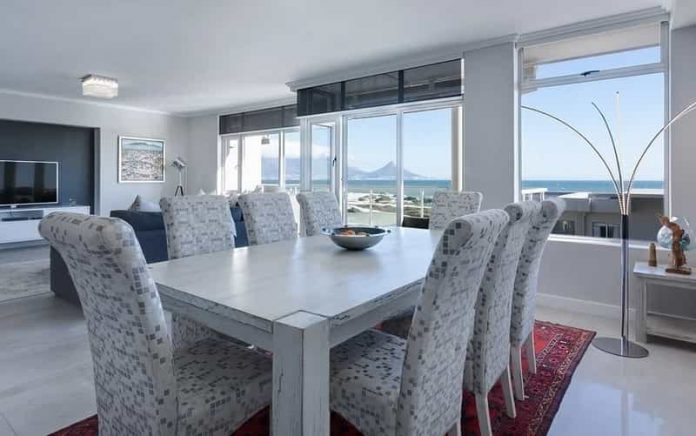 A dining table forms the heart of any home. This piece of furniture is not just a gathering spot for your family but also remains the focal point in the home. It is where all your friends and family members meet and relish the delicious meals together. A dining table is where you gel up with the loved ones of your life. It can be said that dining tables have an essential role to play in a home.
Furniture like a dining table is a one-time investment. Thus, if you are buying it for your home, you must ensure to choose the best. Certain checkpoints should be taken care of while shopping for this furniture item.
The below-listed buying guide will help you choose the best dining table for long-term use.
Opt for the right material
First of all, you need to decide what kind of material you want for your dining table. The task isn't daunting. All you are expected to do is to educate yourself about different materials used in crafting a dining set.
Wood is considered the most sought-after choice among many people. A wooden dining table gives a vintage ambiance to your dining area. Wood is strong and sturdy and ensures lasting use. Another sought-after material used in designing dining tables is glass. You can choose from different varieties of glass – frosted, tinted, stained, and clear. Glass makes a good choice of material as long as you don't mind maintaining it frequently.
Another favorite option of a majority of house owners and interior designers is stone. Stone tabletops are made in composite, marble, quartz, and cement. They add a sense of sophistication to any arrangement, plain or fancy. You can also go with the option of a metal dining table in case you are on a limited budget.
Pay attention to the size
The thumb rule of buying a dining table is that it must fit your dining area. Thus, do not start your shopping spree without measuring the space available in your dining room. Experts suggest that a dining table should have a minimum margin of 3 feet around it.
A 6-seater dining table set makes the standard choice for any family. If your dining area is too compact, you can go for smaller options. If your dining space is limited and family members are more in number, you can buy an expandable dining table. Utilize the expanding feature when in need.
Consider the room's aesthetics
A mismatched dining table becomes the biggest turn-off of your entire decoration. Thus, make it a point to buy the furniture that matches the current aesthetics or interiors of your dining area.
Choose the style of the dining table carefully. If your aesthetics are more vintage, buy a traditional style of furniture. On the other hand, if you have contemporary interiors, you can buy a dining table having a bold and striking appearance.
Choose a low-maintenance option
A low-maintenance dining table will save you a lot of time and effort when it comes to cleaning. Low-maintenance furniture also lasts longer when compared to others. Thus, do not ignore evaluating the ease of maintenance of the dining set you are likely to bring home.
A wooden dining table has a sturdy construction, hence easy to maintain. A marble or glass dining table may demand more time and effort from you.
Takeaway
Apart from ticking all the above-mentioned boxes, it is equally essential to consider your budget. Do not go overboard with buying a dining table only because it is aesthetically appealing. Let the budget be your priority too. You can explore a variety of dining table sets on offline and online platforms under various price ranges. Start your hunt today.