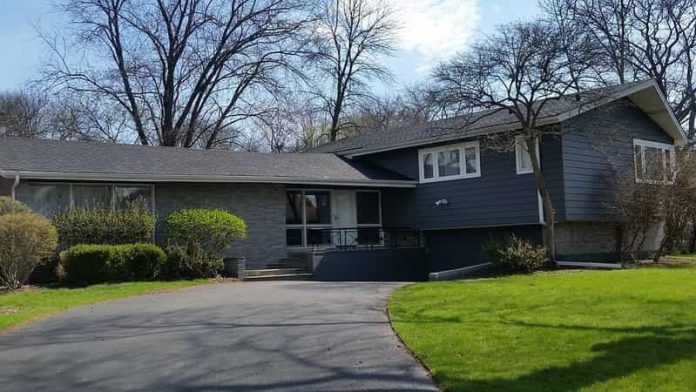 The first impression your home gives is more important than you might think. The front of your home sends a message to everyone who sees it, so it's essential to keep it clean and updated. If you're looking to sell, curb appeal is what brings potential buyers inside.
However, increasing curb appeal is especially valuable if you're planning to stay in your home forever. After long days at work, your home should be welcoming and peaceful. Follow these seven steps to increase your home's curb appeal and celebrate your safe haven without breaking the bank.
1. Clean Everything
It's incredible the difference a quick powerwash can make for your driveway, walls, and porch. If you haven't cleaned the outside of your home in years, now's the time. You'll be amazed at how bright and new your home looks after just this step. Of course, you'll want to repair any damage to wooden features before exposing them to water.
After you've scrubbed the dirt away, turn your attention to the yard. Pulling dead plants, cutting back overgrowth, and picking up debris will give your yard a tidy appearance that shows someone is caring for the space. You can also evaluate the health of any trees on your property and get rid of any junk that's accumulated in the yard.
2. Add Shutters
This exterior feature is a simple way to improve the overall appearance of your home without sacrificing too much time. The cost of shutters varies by location but can be anywhere from $30 to $200 per shutter, depending on the material and labor costs.
Shutters instantly create an architectural, structured look and can make windows seem larger than they are. Homeowners can choose a variety of shutter colors to make a statement without having to repaint their whole home. Neutral options also give a classic look that will remain in style for a long time.
3. Replace Fixtures
Updating outdoor lighting fixtures is also relatively low-cost and can make a huge difference for the front of your home. If you're able to install the light safely yourself, you can reduce the cost of relighting your porch by half since labor costs are often equal to that of the fixtures.
When looking for outdoor lighting, coordinate any metals you choose with the hardware on your front door. It's also a good idea to consider ease of use – for instance, choose lighting with an open bottom so that insects don't accumulate in the fixture and require cleaning.
4. Paint Your Door
This is probably the most impactful step you can take to improve your home's curb appeal. It's often the first thing people notice about your home. Painting your door a bright color adds interest and character to your home and creates a focal point for passersby.
However, painting your door a dark color or staining the natural wood can be just as effective, depending on the overall style of your home. Think about what colors would go well with your landscaping and other exterior features, and don't be afraid to try something new.
5. Install a New Mailbox
Most homes have an exterior mailbox, and these can get neglected over time. Update your mailbox to take your curb appeal to the next level and create a second point of interest in your yard.
Some homeowners get really creative with their mailboxes by installing miniature houses or animal-themed boxes. You can also go with a more sophisticated or modern vibe, depending on the exterior style of your house. Mailboxes are also perfect for creating a landscaping moment.
6. Cultivate Greenery
Simple landscaping is a great way to up your curb appeal and bring beauty to your yard. The first step is to maintain your lawn by reseeding any bare spots and doing a quick pick-up of debris. You can also use a weed trimmer to clean up any hedges and clear out large weeds.
Once your yard is tidy, it's time to put new plants in. Designing curved beds and adding mulch can do a lot for your yard – just be careful not to mulch your trees too far up their bark, as this can damage their root system. Landscaping can be expensive, but it doesn't have to be – a few simple changes can go a long way.
7. Buy Furniture
Adding furniture to your front porch or patio is the ultimate word in comfort and can significantly affect your home's curb appeal. Although there are many kinds of outdoor furniture available, the items you choose will depend on your location and home design. Some areas experience a lot of rain and others a lot of cold, and not every home has a large covered porch.
Choose porch furniture for utility and comfort – a single chair and side table are enough to dress up any but the largest porch. Adding small lanterns and planters can also ease the transition between your indoor and outdoor space. Outdoor furniture is an opportunity to bring texture and color to this space, so experiment to find a combination you enjoy.
Refresh Your Home
Upgrading your home's exterior will go a long way in making your home feel updated and new. Follow these seven tips to give your home a makeover that doesn't cost an arm and a leg. You'll be amazed at how a few simple changes can clean up the exterior of your home and showcase all it has to offer.