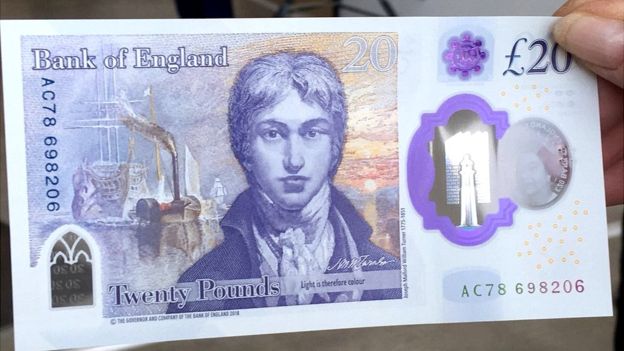 The new design of Britain's most common, and most forged, banknote has been unveiled by the Bank of England.
Security features on the next £20 note, featuring artist JMW Turner, will include two see-through windows on the note and a metallic hologram.
In the first half this year, 88% of detected banknote forgeries were £20 notes, the Bank's statistics show.
The new design, which the Bank describes as its most secure, enters circulation on 20 February next year.
Why is the £20 note important?
The most commonly circulating banknote in Britain is the £20 note, with two billion of them in the system.
That is double the number of £10 notes in circulation, and far greater than the number of £5 notes (396 million) and £50 notes (344 million).
Read full news: Click here