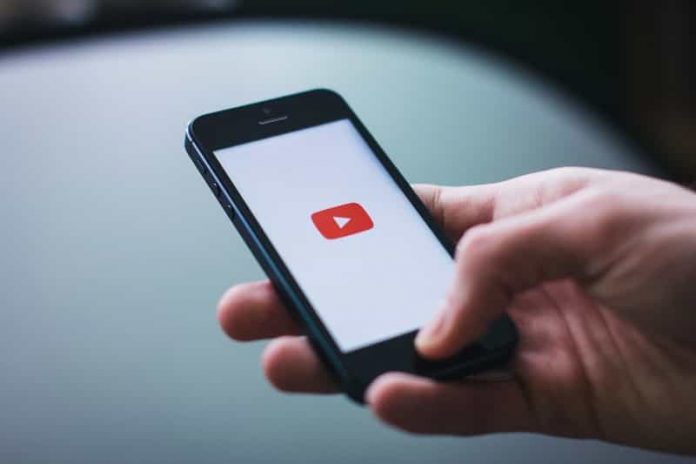 If you're looking for a place to post videos online, there's no better option than YouTube. The website has made a name for itself as a cutting-edge video-centric social networking platform.
There's even dedicated video editing online like Intro Maker that provides optimized templates with a wide array of themes for YouTube. There's so much that can go right or wrong starting from the video itself. And there are so many moving parts that you need to control.
To enhance brand relevance and boost video marketing tactics, marketers have turned to YouTube. On the site, you'll find anything from DIY tutorials to political satire. There has been a lot of misinformation and false conspiracy theories going around, including those concerning COVID-19.
As a result, it's almost impossible to be heard over the din. However, the growing popularity of the website may be used to your advantage. For company owners, marketers, brand influencers, and advertisers alike, we've combed through data and studies to find marketing tips that make sense for their organizations.
Ultimately, you'll learn how to effectively utilize video marketing to build your company's brand and remain relevant among environmentally conscious customers. Let's get started, shall we?
6 Tips for Effective YouTube Marketing in 2022
1. Virality Shouldn't be your Only Objective
'Going viral' shouldn't be the aim for every video, even if it may generate headlines and provide tremendous exposure to a business. Producing material only for the purpose of garnering as many views as possible diminishes the novelty of viral videos.
Try to make videos that matter to your business or target audience by focusing on quality and relevance rather than how many views you may obtain. Everyone knows that videos are the future of marketing and growing day by day. So it is important that you make appealing videos. For this you can use a YouTube Video Editor to craft quality content that your audience loves.
Getting a lot of views is great, but it's essential to build a loyal following by creating engaging content over time. If you come up with a brilliant concept that becomes viral on social media, great! If not, don't sweat it. A slow, steady rise is usually better than a sudden, spectacular rise.
2. Deploy Keywords & CTAs in your Videos
Many people use YouTube as a video search engine since it is the most popular video-sharing site on the planet. Google owning YouTube gives them better search capabilities, so make sure your video description and video tags are filled with relevant keywords.
Adding a video to YouTube allows you to tag it with relevant keywords to help YouTube viewers discover your video. Consider adding hashtags like #wedding, #fallwedding, #weddingflowers, etc., if your florist business posts a video on the kinds of flowers to utilize at an autumn wedding.
As a bonus, you could consider adding a description with keywords like "floral species" to your video to help it reach a wider audience across platforms.
A strong call to action should be included at the conclusion of your film as well as in the description. Your call to action should consist of verbs that will compel your audience to take any action, such as "like," "subscribe," "follow," "call," or "visit."
Experimenting YouTubers often end their videos with a call to action, the most popular of which is "like and subscribe."
3. Establish a Unique Channel Style & Tone
Your YouTube channel's aesthetic should be decided upon as a group before you begin creating video material for it. Having a consistent tone and style throughout your clip is critical since it lends an appearance of professionalism and enhances the watching experience.
4. Demarcate Consumer & Corporate Content
Some of your YouTube videos may be geared toward consumers, while others are geared toward a business market. This, on the other hand, may lead to dissonance in your channel's sound and make it seem fragmented and uncomfortable.
Users may get upset if they click on one of your videos only to discover that it isn't relevant. For various types of material aimed at different audiences, consider having two separate YouTube accounts.
While this may decrease the number of people who see your ad, it will help keep both channels as successful as possible in spreading the word about your business. Separating the two kinds of material on YouTube will make it simpler for people to discover what they're searching for since they search for particular videos.
5. Deploy Several Video Types
To the greatest extent possible on YouTube, you may make whatever kind of video you want. There are no limits to what you can do with YouTube, which rewards originality and creativity. If you're doing YouTube marketing, experiment with various types of videos and series.
6. YouTube Live Videos
Customers prefer watching narrative-driven videos. A live broadcast is the best method to convey a compelling narrative about your business. The reason for this is because live broadcasts enable customers to engage with your brand in real-time as if they are there in person.
Customer service is one of the fascinating aspects of online shopping for customers. YouTube has gotten on the live streaming bandwagon, which has swept social media by storm.
Using YouTube Live, you can connect with your audience in new and exciting ways; all while live broadcasting your video content to the world. With the introduction of live streaming on YouTube in 2011, the way people watch video has altered forever.
In fact, a live broadcast on YouTube is now more popular than a normal video since it is more interactive. Regular video viewing is being eroded by customer preference for live streaming.
Consumers spend 8 times as much time viewing live video as they do watch recorded video. If you want to get more out of YouTube, you'll have to reconsider your approaches.
Conclusion
There's no doubt that video marketing is becoming more popular. Join the tens of millions of companies that have already established YouTube channels for their target audience to stay on top of the game. Video marketing material for your business may be entertaining and profitable if you follow these best practices while creating it.